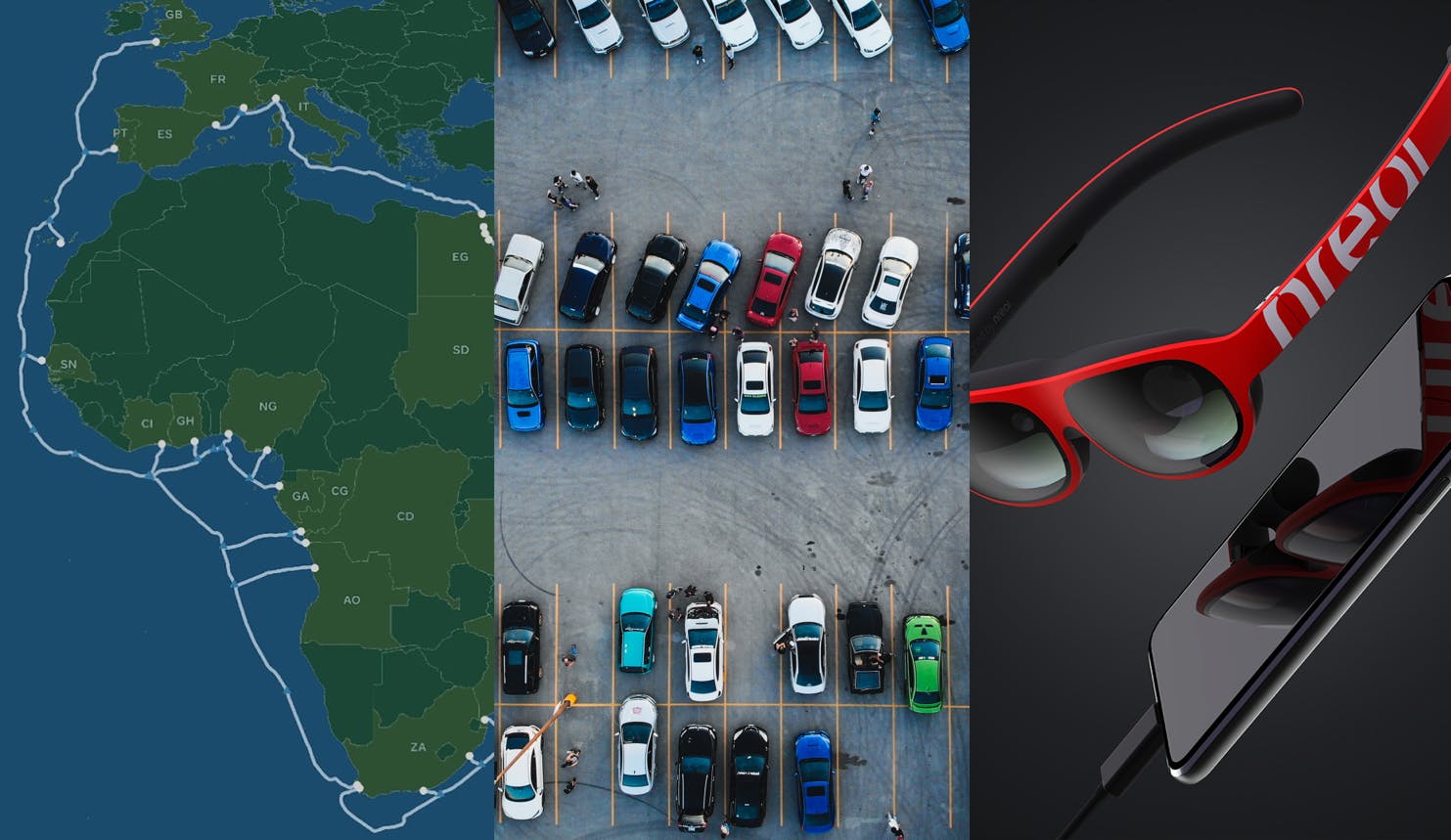 Facebook-lead consortium aims to build undersea cable connecting Africa & the Middle East—Ireland confronts data center energy usage—Cox teams up with Las Vegas for CBRS Smart City trial—Nreal announces new AR glasses
Cable, Telco, & ISPs
Network infrastructure may not be the first thing to come to mind when one thinks of social media giant Facebook, but the company has been a major force behind laying the groundwork for new fiber networks across the world. This adds up, considering its mission to "to give people the power to build community and bring the world closer together" is entirely dependent on them having a decent internet connection. 
In line with this trend, Facebook is behind a tech company consortium aimed at installing an undersea fiber network—dubbed the 2Africa cable system—that will connect three billion people across Africa, Europe, and Asia when switched on in 2023. China Mobile International, MTN GlobalConnect, Orange, stc, Telecom Egypt, Vodafone, and WIOCC make up the group spearheading the initiative. 
45,000 kilometers makes the project the longest subsea cable system ever deployed. Take a look at the mock-up:
source: Facebook
"The past 18 months have highlighted the importance of connectivity as billions of people around the world rely on the internet to work, attend school, and stay connected to people they care about. We continue to invest in subsea cables in Africa and beyond, as communities and businesses flourish when there is widely accessible internet."—Kevin Salvadori, VP of Networking Infrastructure
Facebook-backed consortium expands plans for world's longest subsea cable
Cox has teamed up with the city of Las Vegas to launch a Citizens Broadband Radio Service (CBRS) network to monitor a local park. The trial will last a year, initially supporting cameras and sensors affixed to light poles to enable safety assurance, threat analytics, and central to any public space—parking lot management. A joint press release detailed how, as one of the United State's first Managed Private Networks (MPN), the project will help model future Smart City use cases and IoT solutions. 
"Managed Private Network architecture along with CBRS spectrum provide a huge opportunity for both the public and private sectors to gain access to wide ranging connectivity and to drive smart technology innovation. This pilot program with Baker Park is another step towards our mission of providing a new level of smart city visibility in Las Vegas and added security for residents to feel safer in their communities."—Stephen Rusche, Senior Director, Smart Communities
"Public safety is the top priority for our residents and the city, and thanks to Cox we are leveraging the technological assets in the community to pilot a new program that can improve the experience at our parks. Data from this system may help us to identify dangerous traffic patterns or other safety issues in and around the park that our team can address."— Councilwoman Olivia Diaz
Cox launches CBRS pilot with city of Las Vegas
Amazon, Google, Microsoft, Cisco, and other big names in tech have been hit with outages due to the forced expiration of a popular digital encryption certificate issued by Let's Encrypt September 30th. A piece in TechCrunch warned of this happening, though few predicted that devices newer than 2017 would be affected. Nevertheless, come the expiry date error messages flashed across the screens of at least 2 million users. Non-profit services such as Let's Encrypt are vital to internet security—making sure that data cannot be intercepted between user devices and the broader internet. 
Internet goes down for millions, tech companies scramble as key encryption service expires
Data Centers & Cloud
Echoing Amsterdam's decision to issue a moratorium on data center construction a couple years back, an expert appealed to the government of Ireland that if current trends failed to ebb, data centers would account for 70% of the nation's electricity usage by 2030. Politicians are looking toward hydrogen as a potential solution for renewable energy.
"Thousands of jobs that do not exist today, will flow on the development of a hydrogen economy, as many understand to be necessary to fully decarbonise our energy system working hand-in-hand and even supporting clean, secure electricity supply."—James Carton, Assistant Professor in Sustainable Energy and Hydrogen Technology, Dublin City University
Data centres could use 70% of grid by 2030 - expert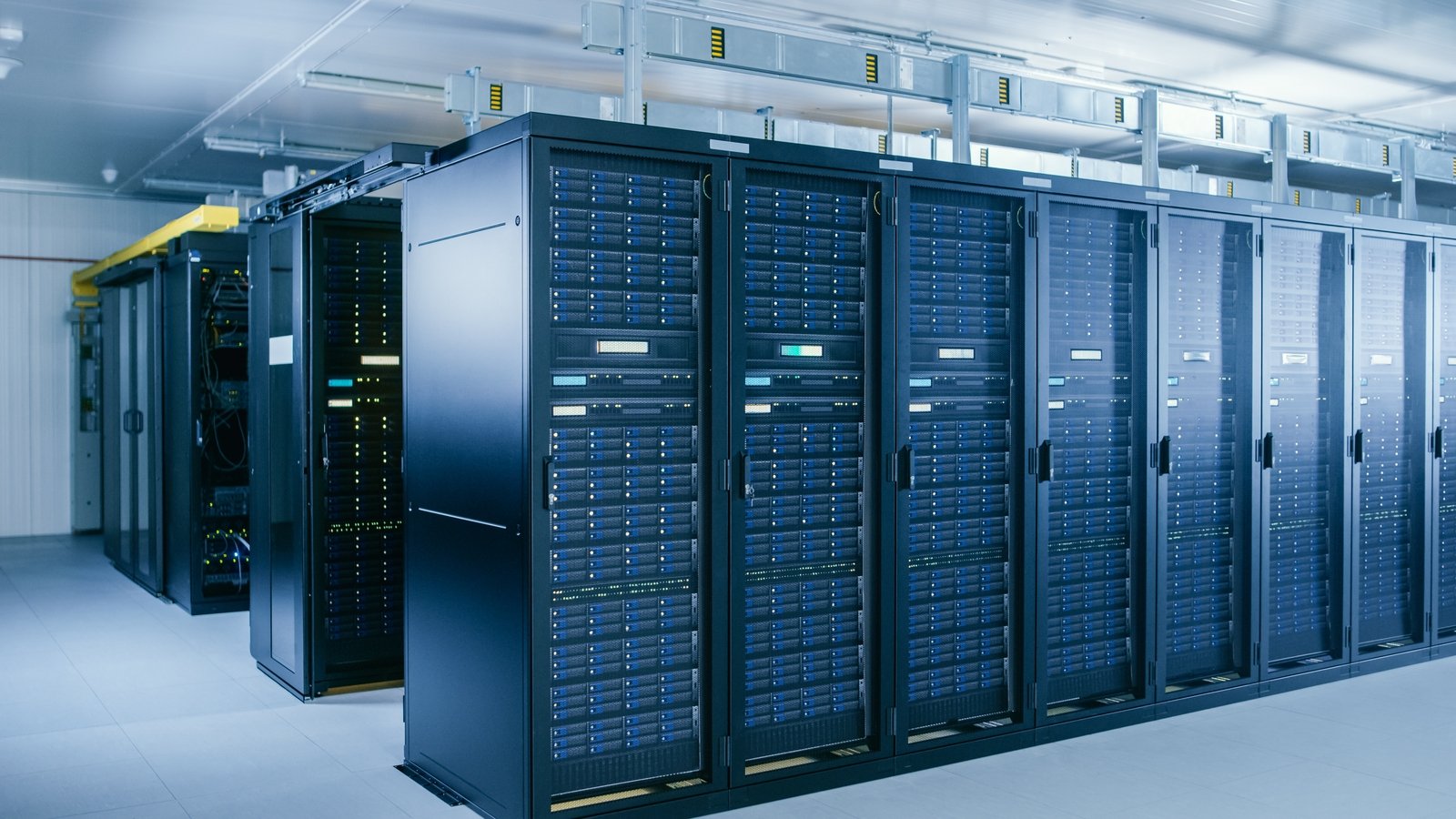 Palo Alto Networks Unit 42—the team responsible for determining cloud security threats—has come out with a damning report regarding issues in the supply chain. Specifically, that 63% of third-party code used in building cloud infrastructure contained insecure configurations—meaning that attackers could potentially compromise cloud infrastructure through third-party developers. Here's what they had to say:
"In most supply chain attacks, an attacker compromises a vendor and inserts malicious code in software used by customers. Cloud infrastructure can fall prey to a similar approach in which unvetted third-party code could introduce security flaws and give attackers access to sensitive data in the cloud environment. Additionally, unless organizations verify sources, third-party code can come from anyone, including an Advanced Persistent Threat. Teams continue to neglect DevOps security, due in part to lack of attention to supply chain threats. Cloud-native applications have a long chain of dependencies, and those dependencies have dependencies of their own. DevOps and security teams need to gain visibility into the bill of materials in every cloud workload in order to evaluate risk at every stage of the dependency chain and establish guardrails."—Unit 42
That said, there are those critical of this line of attack. Symmetry Systems CEO Mohit Tiwari argues that rather than combing through code to determine inevitable vulnerabilities, it is much more efficient to make sure infrastructure is hardened against attack: 
"Blaming third party code is a red-herring -- software like Linux, Postgres, Django/Rails etc… comprise most of any applications, so nearly 100% of applications have third party code with known vulnerabilities. Organizations in practice are instead moving to get infrastructure -- cloud IAM, service meshes, etc… -- in order while relying on code-analysis for targeted use cases."—Mohit Tiwari, CEO, Symmetry Systems
96% of third-party container applications deployed in cloud infrastructure contain known vulnerabilities: Unit 42 | ZDNet
Fabless semiconductor company Astera Labs has completed a $50 million Series C round to boost its connectivity solutions—namely, busting bottlenecks around high-bandwidth enterprise applications. 
"We are thrilled to join forces with Fidelity, Atreides, and Valor to cement our leadership position in intelligent cloud connectivity solutions and usher Astera Labs into the next growth phase of our company. With this investment and increased collaboration with our manufacturing partners, we will rapidly scale our worldwide operations to satisfy incredible customer demand and launch multiple new product lines to solve the industry's most pressing connectivity challenges."—Jitendra Mohan, CEO, Astera Labs
AR/VR
While often AR offerings are marketed under the pretense that they enhance users' engagement with the "real" world, Nreal's new product breaks from that tradition entirely. The "Nreal Air" smart glasses, opposed to its "Nreal Light" predecessor, do away with outward facing cameras entirely in favor of a user-directed display. The smart glasses, similar in look to the Facebook-Ray-Ban launch, are designed entirely to stream media: projecting the equivalent of a 130-inch screen at three meters or 201-inch at double the distance. Users can binge watch their favorite shows alone or with others in their own virtual theaters. 
The development of the product, according to Nreal, was based on user engagement with the previous AR glasses. Streaming video was paramount, so the company cut unused cameras in favor of boosting battery life. 
The company will start shipping the glasses across Japan, China, and South Korea December of this year, at a price lower than its original $600 model. While the rollout is set to expand in 2022, it's unknown whether the US will be included. Honestly—it's surprising that an equivalent hasn't torn through US markets yet, as one of the most media-hungry populations. It's up in the air who'll take the strongest foothold when the time comes. 
Nreal's new AR sunglasses are made for binge watching TV
Drones, Autonomous vehicles, & AI
Honda may be best known for their time-trusted (as well as decidedly non-flashy) car models like the Civic and Accord, but the company's got a lot more exciting innovations under its hood. 
Added to the production docket are remote telepresence robots and electric VTOLs (vertical take-off and landing aircraft), aimed at city commutes. While these solutions are designed for a transportation landscape that's yet to materialize, Honda has stated that they imagine autonomous ground vehicles to be integrated with airborne equivalents. 
There seems to be a growing distance between what's technologically feasible and what's actually deployable. German startup Vay's teledrivers that we touched on last week are testament of that.
Honda announces plans to build electric VTOLs and telepresence robots | Engadget
Speaking of deployment, Waymo and Cruise have nabbed coveted California DMV approval to run commercial autonomous vehicle services. That is, they can finally graduate from free testing to fee-based testing. Fleets are still only green-lighted for trial purposes, until the state Public Utilities Commission comes through with its support.  
Still, the approval is just another baby step closer towards a fully realized driverless ride program. For GM-backed Cruise, the authorization grants operation rights within a limited time window, under 30 mph, and within certain weather conditions in San Francisco. Alphabet's Waymo is under similar restraints, though at a higher speed cap (65 mph). 
"Today's approval from the California DMV makes Cruise the first autonomous ride-hail company to receive a driverless deployment permit in the state. It brings us one step closer to achieving our mission to make transportation safer, better, and more affordable in cities with our fleet of all-electric, self-driving and shared vehicles."—Rob Grant, SVP Government Affairs & Social Impact, Cruise 
Alphabet's Waymo and GM's Cruise get California DMV approval to run commercial autonomous car services
With that, I'll leave you to the rest of your week! Hope it's Autumnal because life is short, and we all deserve to (non-ironically) enjoy pumpkin spice, patches, pies, and all the best #ChristianGirlAutumn has to offer.