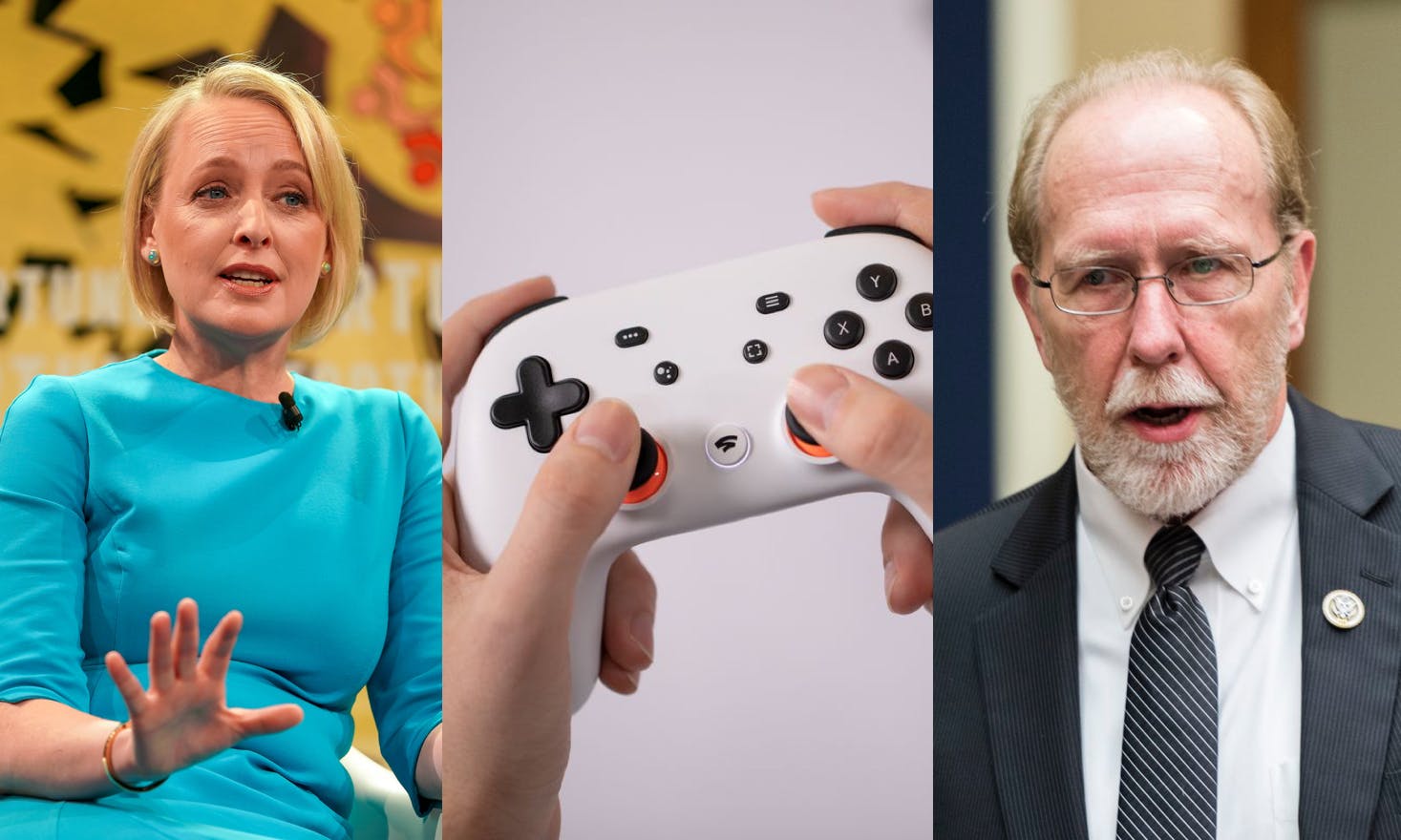 Accenture CEO Julie Sweet discusses $3B cloud investment — Cloud gaming competition intensifies — Congressman Dave Loebsack urges FCC to update maps crucial to allocating rural broadband funds
While last year's Mobile World Congress was unfortunately derailed by the onset of the pandemic, prospects are looking a little brighter for 2021! Organizers have resolved to move the event from March to the end of June in hopes that the extra three months will be enough of a buffer to ensure the industry can come together safely. So I'll say this tentatively: see you next summer, Barcelona!
With Arm changing hands from Softbank to Nvidia, China is worried about the potentially "nightmarish" consequences of the company falling under American ownership. They fear that it would put the U.S. government in a better position to limit China's access to its products, which, given the global dependency on Arm's chip designs, would be a catastrophic disadvantage for their own tech market. Nvidia was quick to dispel these concerns, citing their commitment to maintain Arm's headquarters in the UK as a beacon of neutrality. Given that the deal is contingent on regulatory approval from the U.S., U.K, EU and China — they'll have to do a lot more reassuring than that to convince stakeholders that the U.S. won't be pulling strings from behind the scenes.
Nvidia's acquisition of Arm could be a 'nightmare' for China, CLSA says
We'll keep you all updated as things develop, but for now — back to 5G!
5G
T-Mobile used to be the underdog (as far as subsidiaries of Germany multinationals can be), but following their merger with Sprint, rivals AT&T and Verizon are growing increasingly indignant about the company's vast spectrum holdings. Both are calling for FCC intervention:
"The combination of Sprint and T-Mobile has resulted in an unprecedented concentration of spectrum in the hands of one carrier. In fact, the combined company exceeds the Commission's spectrum screen, often by a wide margin, in Cellular Market Areas representing 82 percent of the US population, including all major markets." — AT&T FCC filing
"T-Mobile already holds licenses for 311MHz of low- and mid-band spectrum nationwide. That is more than the low and mid-band spectrum licensed to Verizon and AT&T combined. . . [the FCC must] reject the arrangements or require T-Mobile to take action to mitigate those harms, including requiring spectrum divestitures." — Verizon statement to the FCC
T-Mobile's not having any of it, calling out Verizon for crying "anticompetitiveness" despite willingly opting out of the August spectrum auction and boasting their own 5G superiority.
Your move, FCC.
T-Mobile amassed "unprecedented concentration of spectrum," AT&T complains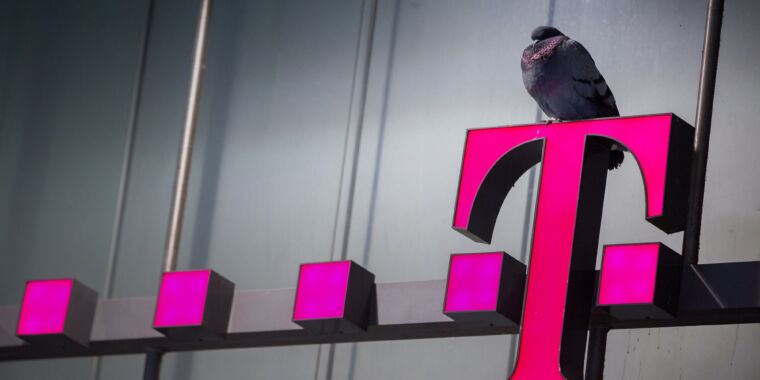 The federal agency overseeing the German telecoms industry, BNetsA, has awarded 74 applicants licenses to deploy private 5G networks using 3.7–3.8GHz. These licenses will primarily be towards driving innovation in Industry 4.0, as well as the agriculture and forestry sectors.
But where does this leave to public operators?
"By opening 5G frequencies to private bidders, BNetzA and its peers in countries like Japan and the UK are helping popularise 5G in the business world and expediate enterprises' embrace of the new technology, though the telecom operators which has made big 5G investment may not be the biggest or primary beneficiaries. This means those 5G operators need to ask themselves some hard questions on how to strengthen their value propositions to their business customers, especially when the transition to standalone mode is beginning." — Wei Shi, Telecoms
Huawei's branch in Dusseldorf was a notable recipient of one of the licenses––a nod to Germany's reluctance to defer to the United State's resolve of ostracizing the company.
That being said, Intel just received licenses from the U.S. allowing them to supply certain products to Huawei. This, according to one industry expert, shows that Washington is keen promoting Chinese reliance on America-made chips, rather than driving them to produce their own.
Intel gets US licences to supply products to Huawei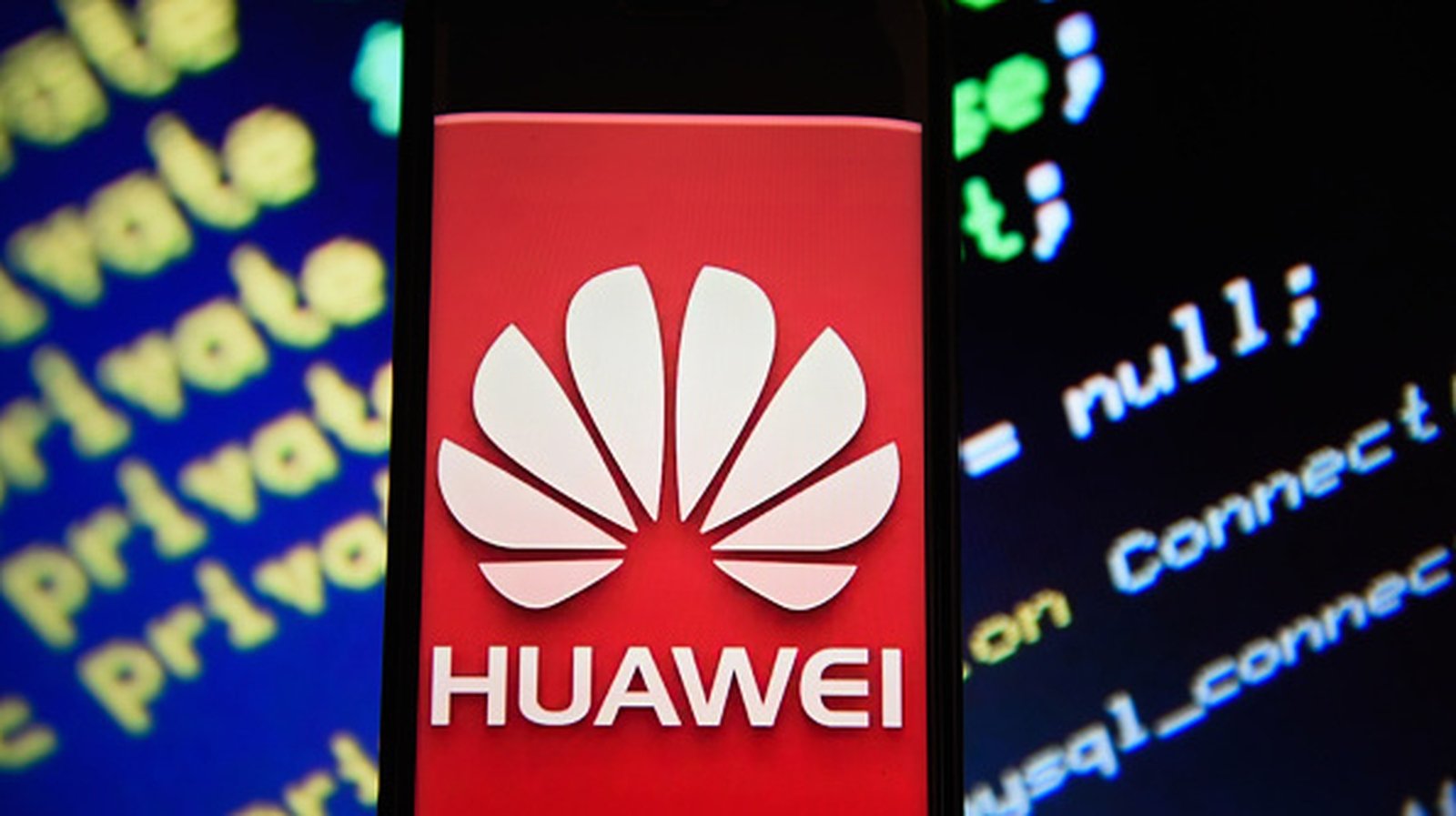 Broadband & Satellite
The FCC has paid a lot of lip service to boosting broadband connectivity in rural America, but representatives are growing impatient that they've yet to provide accurate data showing which areas are most in need:
"For years, it has been evident and clear to this committee, the stakeholders, and indeed, the Federal Communications Commission, that the maps have been bad. All of you recognize that, all of you admit that, and yet we still haven't fixed the maps. It's kind of like when they say, 'Just wear the damn mask.' Let's just fix the damn maps, right?" — Rep. Dave Loebsack (D-Iowa), statement to FCC commissioners during House Energy and Commerce Committee hearing
Despite earmarking $200 million dollars towards tele-health as fallout from the pandemic swept the country, "fixing the damn maps" has proven to be an uphill battle. Some lawmakers are worried that incomplete — and even erroneous — data will tamper auctions for rural broadband funding set to begin in late October. FCC Chairman Ajit Pai has taken a lot of heat for the blundering, though he remains firm that the agency has more than enough information to start bridging the digital divide.
FCC has money for rural broadband but isn't sure where to spend it
On the thread of bringing faster internet speeds to rural communities in the United States, there's been a lot of talk surrounding the potential of SpaceX's Starlink satellite internet service in disrupting the "broken" U.S. broadband market. Early beta speed tests have been impressive, and the added competition has spurred predictions that internet prices could be driven down by up to 40%.
All this being said, Elon Musk himself is quick to denounce talk of its projected impact on the domestic telecommunications industry:
"I want to be clear, it's not like Starlink is some huge threat to telcos. I want to be super clear it is not. . . It's not good for high-density situations, we'll have some small number of customers in LA. But we can't do a lot of customers in LA because the bandwidth per cell is simply not high enough." — Elon Musk, CEO, SpaceX
So what does this mean? While Starlink will definitely be an improvement for those without access to traditional broadband service, the rest of us will have to make do with the incumbent options — at least for now.
Users Are Starting to Report Internet Speeds From SpaceX's Starlink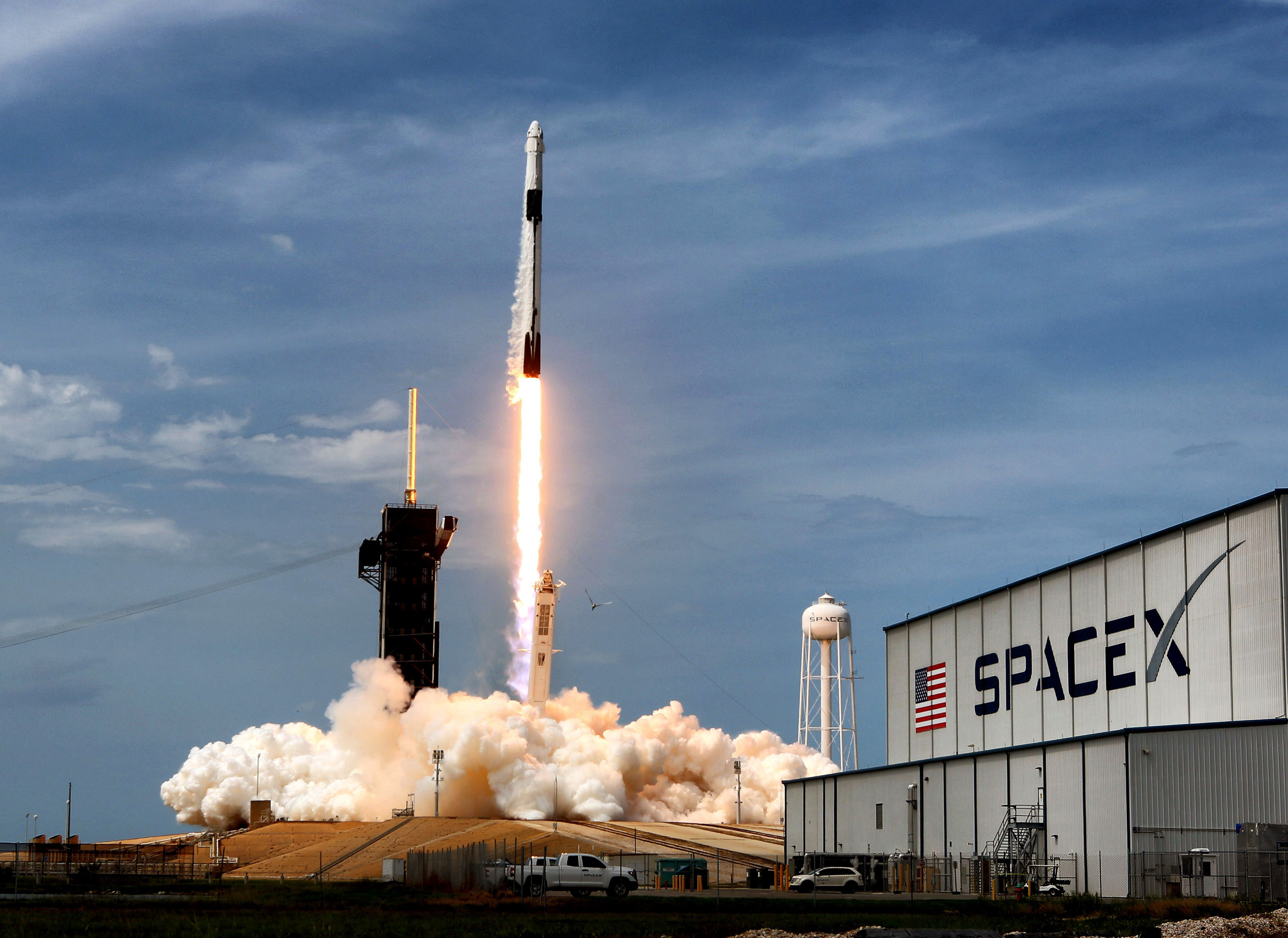 Cloud
Speaking of satellites, Microsoft has just debuted Azure Orbital, a new service that connects satellites directly to its cloud computing network — enabling the immediate processing of data.
"With access to low-latency global fiber networks and the global scale of Microsoft's cloud services, customers can innovate quickly with large satellite datasets. The cloud is central to both modern communications scenarios for remote operations and the gathering, processing, and distributing the tremendous amounts of data from space." — Yves Pitsch, Principal Product Manager, Microsoft
With Amazon leading the cloud computing market, Microsoft is looking to accelerate the development of Azure in order to compete. We'll see how Orbital stands up against Amazon's own satellite service, Ground Station.
Microsoft unveils Azure Orbital, competing with Amazon to connect satellites to the cloud
Microsoft has also unveiled a new holographic cloud storage solution, which uses an optical crystal to read and write data; drastically improving storage capacity.
"The demand for long-term data storage in the cloud is reaching unprecedented levels, and continues to grow into the zettabytes. Existing storage technologies do not provide a cost-effective solution for storing long-lived data. Operating at such scales in the cloud requires a fundamental re-thinking of how we build large-scale storage systems, as well as the underlying storage technologies that underpin them." — Microsoft statement
Project HSD (Holographic Storage Device) is currently underway at Microsoft's AI research labs in Cambridge, and you can see a simple breakdown of the tech here:
Microsoft turns to holographic solutions for cloud storage
Cloud computing is already a massive market, with estimates projecting that it could surpass $830 billion within five years. It's no surprise then that Accenture has invested $3 billion dollars to help accelerate clients' digital transformation towards the cloud.
"This is our 'Henry Ford' moment of the digital era." — Julie Sweet, CEO, Accenture
When talking about the decision, Accenture CEO Julie Sweet is adamant that the move wasn't about investing in any one partner, but instead a product of recognizing a key transition in the entire tech ecosystem. Every partner plays a critical role in the entire "business revolution" currently underway.
Accenture Cloud First Launches With $3 Billion Investment to Accelerate Clients' Move to Cloud and Digital Transformation
Gaming
Of course, one of the most lucrative applications of the cloud is gaming. We've covered the slew of cloud gaming services coming to market (GeForce Now, Stadia, Shadow, etc.), and it turns out that Amazon will be releasing one of its own: Luna. Equipped with its own controller, Amazon has partnered with game developer Ubisoft to develop a gaming channel offering popular titles like Assassins Creed and Far Cry, as well as a Twitch integration (no surprise there, as Amazon owns it). The company promises a low-latency experience powered by Amazon's own cloud service, AWS. There's no set launch date, so we'll have to wait and see how Luna stands up to the competition.
Amazon announces new cloud gaming service called Luna
Reviews of rival Microsoft's cloud gaming service, xCloud, are coming in hot following its launch a couple weeks ago. Gizmodo's Joanna Nelius has generally good things to say about its performance, payment model, and library of titles to choose from — but streaming was nevertheless far from seamless. Some games, even with great network connection, lagged majorly.
"When cloud gaming works, it works well, but when it doesn't work it makes you want to chuck your phone into traffic." — Joanna Nelius, Gizmodo
The technology has a long way to go before performance is up to par, but we're getting there…
Xbox Cloud Gaming Is a Wonder—Until I Tried Halo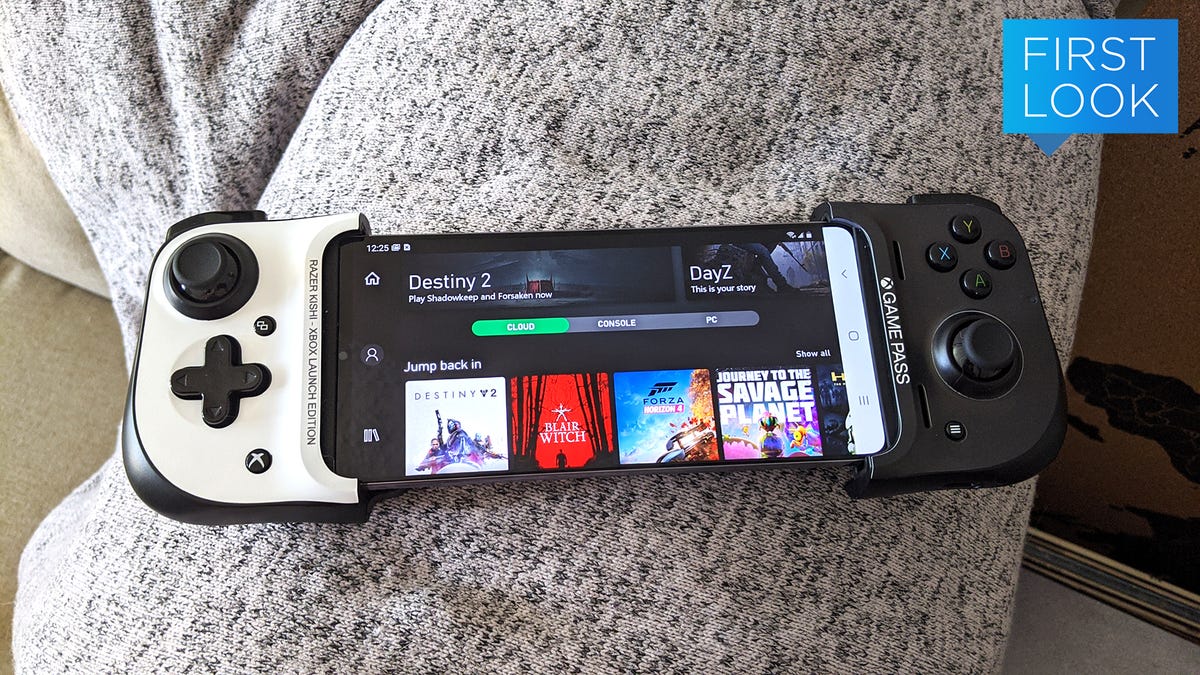 While the international gaming industry has experienced monumental growth through the COVID-19 pandemic, there's a darker side that needs to be mentioned: the abysmal treatment of developers.
"For many companies, because of lockdown they've had record profits and record user engagement. It's gotten better for the people making the money, but now that we have record users we have record work to keep them engaged … we've had a lot of massive overtime complaints to the union." — Declan Peach, Co-founder, Game Workers Unite UK
Overworked and under compensated: the mistreatment of workers in the gaming industry has garnered support for unionization, according to UK gamers' union Game Workers Unite. But change will be a slow roll, given pushback from the tech industry at large against unions. Given that the exploitative workplace culture in the gaming industry has beenwidely known for years, when will be the final tipping point that galvanizes change?
Coronavirus drives surge in support for unionisation, say games industry activists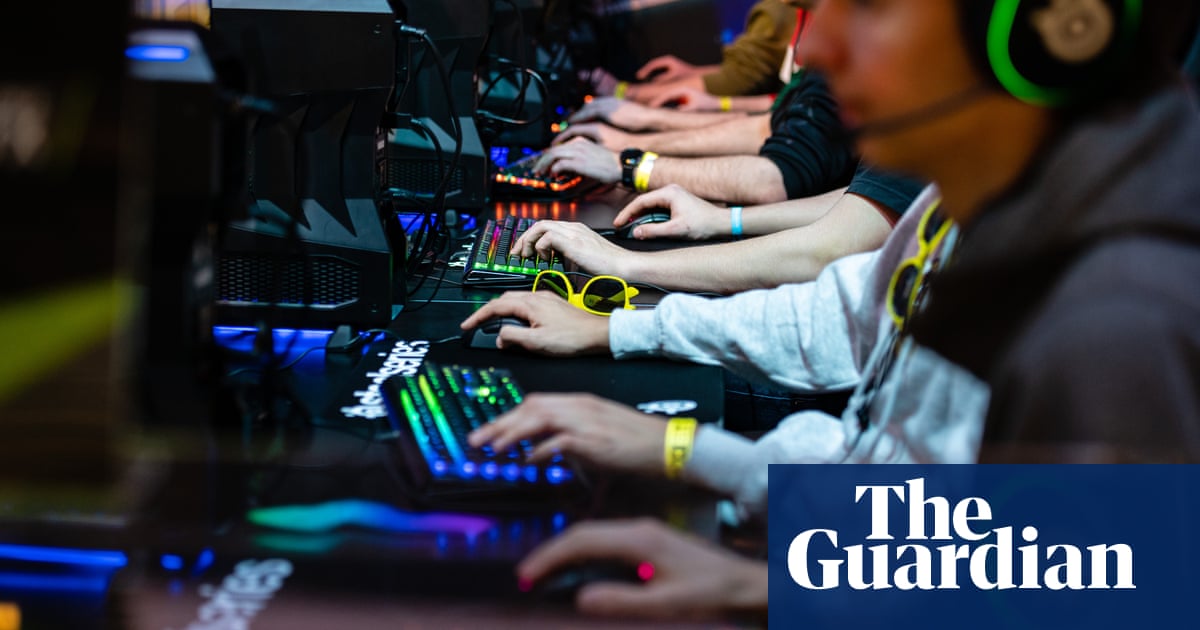 Smart Cities, Devices & Drones
Are smart cities the key to the UK's economic rebound in the wake of COVID-19? At the Connected Britain 2020 conference, Virgin Media sales director Dale Parkinson argues that the time is now to start thinking seriously about their development.
"We must challenge our own supply chains, our own partners, and our own customers to think and act differently. We need to change the way we work together, the type of commercial agreements we create, and the type of services we offer, in order to provide the level of collaboration that's going to be needed to drive the deployment of smart city services at scale. Only then, will we see the reinvention of the city, underpinned by fibre and 5G." — Dale Parkinson, Sales Director, Virgin Media
Developing smart cities will be multi-stakeholder initiatives, requiring successful cooperation between governments, regulators, and private actors.
Is COVID-19 the tipping point in the smart city revolution?
Smart cities may start with smart neighborhoods as Amazon's Sidewalk network — a new low-bandwidth, long-distance wireless protocol it developed to help connect smart devices inside and outside homes — grows closer to launching. The company developed the service to help devices work better, but its functionality is contingent on community members pooling a portion of their internet bandwidth. If enough people buy in, this could extend each individuals' home networks outside their usual range, powering smart devices and sensors at a distance. Similar to a mesh network, the more devices connected, the more range and functionality the service will command. In addition to bringing third-party device partners on board for the project, they've also unveiled extensive security features to assure users that their data is kept private.
Amazon will launch a new location-tracking mesh network system later this year
MIT professor Regina Barzilay was the first to win the Squirrel AI Award for Artificial Intelligence for the Benefit of Humanity; granted $1 million for her research on machine-learning algorithms for detecting cancer and designing new drugs. Though I won't divulge it in full here, her interview with MIT Technology Review offers immense insight into the potential AI has for every aspect of our lives — but how public trust isn't there yet.
"As much as I think that AI is the technology of the future, unless we figure out how to trust it, we will not see it moving forward." — Regina Barzilay, Professor, Computer Science and Artificial Intelligence Laboratory, MIT
We're not ready for AI, says the winner of a new $1m AI prize
While we may not be ready for AI, the use of drones in healthcare is growing increasingly common. They have been leveraged to deliver vaccines, medications, COVID-19 tests, and now potentially: organs. In two breakthrough test flights, MissionGO partnered with the Nevada Donor Network to deliver corneas and a kidney between two Las Vegas medical centers — reducing a 15 to 20 minute drive to four minutes in the air. As organ donation is extremely time-sensitive, this is hugely promising. Many regulatory measures would need to be sorted before this sort of procedure is mainstream, but it's an essential use case to look out for nonetheless.
Delivery Drone Breaks Flight Record for Transporting an Organ
Security & Privacy
Looks like home security could be getting a major upgrade, at least for the prospective owners of Ring's Always Home Cam. The system is a small autonomous drone that can buzz around the home before returning to its dock to recharge, providing users a second pair of eyes when they are away.
Check it out in action:
It's a pretty cool piece of tech, and is expected to cost around $250 when it comes to market next year. Not bad for peace of mind!
Ring's latest security camera is a drone that flies around inside your house
Despite the squabbling over spectrum mentioned earlier, rivals T-Mobile, AT&T and Verizon have teamed up to launch a new mobile security feature called ZenKey. Essentially a passwords management system, it makes it easier for consumers to log in to apps and websites without manually entering individual credentials.
US lawmakers have previously targeted encryption as a barrier to law enforcement, and it appears that the EU is following suit, according to a recent internal note from the European Commission. Privacy advocates warn that weakening data privacy safeguards, dispute its perceived benefits, would gravely compromise both personal and national security.
"Weakening encryption by creating 'backdoor access' to prevent crime is like trying to solve one problem by creating 1,000 more. There is no evidence that weakening encryption by creating 'backdoor access' would stop criminals from finding new ways to communicate secretly via tools on the black market, and fundamentally compromise encryption technologies." — Ryan Polk, Senior Policy Advisor, Internet Society
In a bid to boost its own censorship and surveillance capabilities, the Russian government aims to amend IT laws so that encryption protocols that hide data traffic's destination would be made illegal. Given the proposed "benefits" to the regime, it's almost certain the amendment will pass, banning any company or website that hides its website identifier in encrypted traffic.
Russia wants to ban the use of secure protocols such as TLS 1.3, DoH, DoT, ESNI | ZDNet
Given that we are all subject to the dumpster fire that is 2020, it feels important to mention a recent development that hits close to home:
As of last weekend, our team here in Yerevan, Armenia has been shaken by the outbreak of renewed hostilities in our neighboring region, Nagorno-Karabakh (locally known as Artsakh). For those unfamiliar with the context of the conflict, I recommend this profile by Foreign Policy for an objective overview of its history and contemporary ramifications.
We urge our community to remain vigilant and stay on top of reputable sources of information, and as always, keep a watchful eye on attempts to silence the truth through the manipulation of communication networks; reminiscent of the ones the global community just witnessed in Belarus.
Here's hoping that by the time I post next week's Roundup, active violence will be mediated, and the safety of civilians restored.