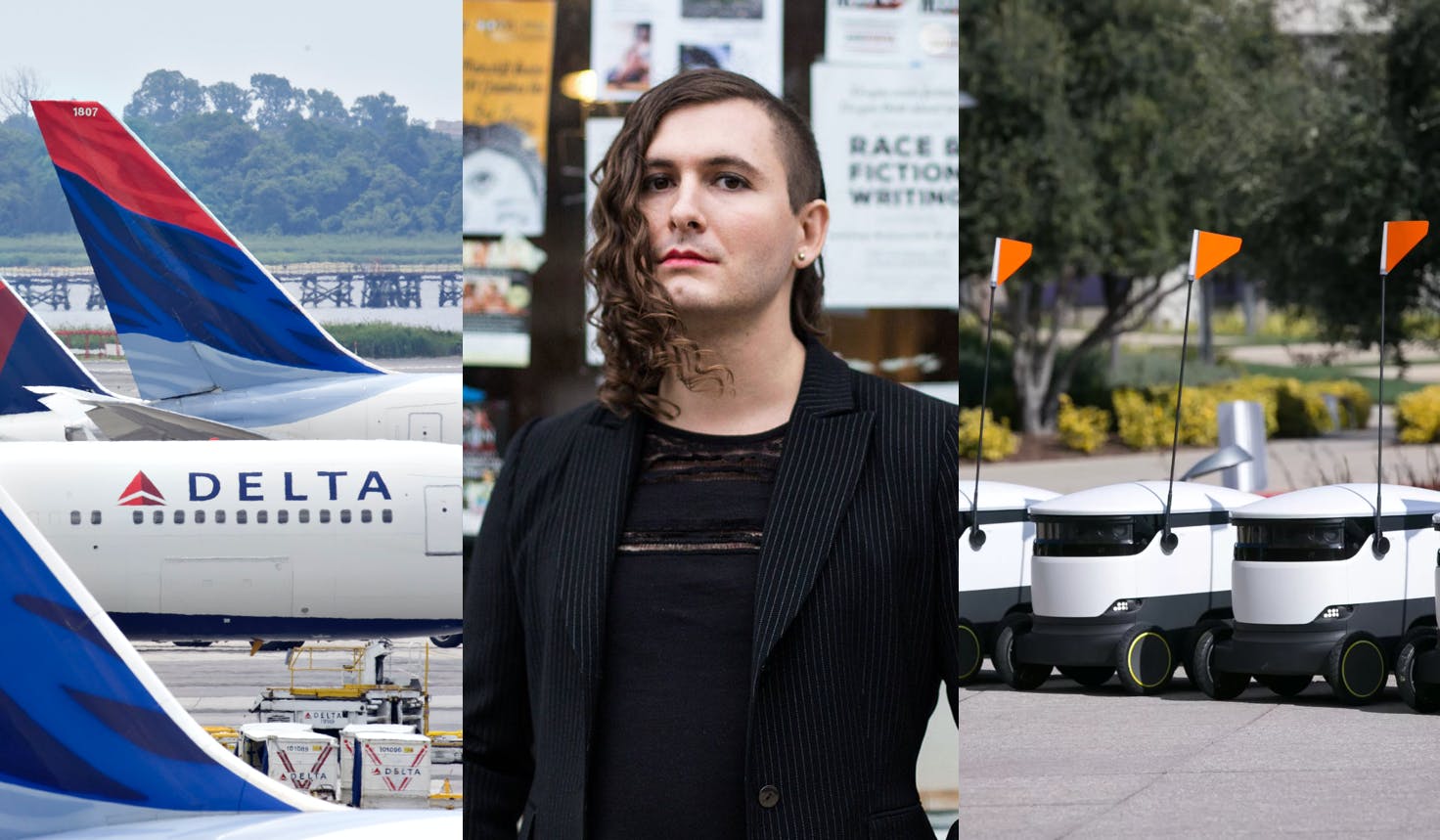 Intelsat buys Gogo for airplane connectivity aspirations—Tech rights activist Evan Greer celebrates Pai's FCC departure—Delivery drones now have pedestrian status in Pennsylvania
Hello again, fellow telecommunications enthusiasts. We're back with yet another edition of Edge Roundup. In just a week, a lot has happened in the world of edge computing, 5g networking and autonomous driving. Luckily, I've combed through the week's most news breaking headlines––with a literal comb––and condensed everything you need to know in this easily digestible format, specifically designed to be read with your morning coffee (or chaga, if you're one of those people).
The end of an era
FCC Chairman Ajit Pai has announced that he will step down from his post on January 20th; the day of Biden's inauguration, and six months shy of his term expiration next June.
"It has been the honor of a lifetime to serve at the Federal Communications Commission, including as Chairman of the FCC over the past four years. I am grateful to President Trump for giving me the opportunity to lead the agency in 2017, to President Obama for appointing me as a Commissioner in 2012, and to Senate Majority Leader McConnell and the Senate for twice confirming me. To be the first Asian-American to chair the FCC has been a particular privilege.  As I often say: only in America." –Ajit Pai, FCC Chairman
Not everyone shares Mr Pai's assessment of his legacy, however. For proponents of net neutrality, and other opponents of his deregulatory policies, Pai's imminent departure couldn't come sooner:
"We are in the middle of a crushing pandemic. Hundreds of millions of people are working from home and sending their kids to school online. Comcast just announced plans to re-impose arbitrary data caps. Kids are sitting outside Taco Bell to do their homework. We desperately need a functional FCC that will quickly repair the damage done by Ajit Pai and get to work protecting the public from ISP abuses." –Evan Greer, Deputy Director, Fight for the Future
FCC Chairman Ajit Pai will step down on Jan 20
5G 
Ericsson underestimated themselves and had to raise the company's global forecast for 5G mobile subscriptions from 190 to 220 million by the end of the year. They credit the surge to increasing demand in China, where the development of 5G has taken strategic priority.
If projections hold true, a billion people––or about 15 percent of the global population––will gain 5G coverage at the end of the year. Ericsson says that number will reach 60 percent  by the end of 2026. 
Sweden's Ericsson sees 220 million 5G subscriptions by year end
Some of Ericsson's aforementioned 220 million subscribers are in Greece. They just signed a deal with WIND Hellas to transform their existing infrastructure into one that's 5G-capable.
Ericsson brings 5G to Greece with WIND Hellas
Need for Speed: Telco Edition continues with Italy's Telecom Italia (TIM), Ericsson, and Qualcomm reaching 1 Gbps on 5G mmWave fixed wireless. The demonstration was a big win for FWA, which has the potential to bring 5G connectivity to rural locales and bridge the digital divide. 
TIM, Ericsson, Qualcomm achieve 1 Gbps on 5G mmWave fixed wireless access
Good news for the environment: a joint research initiative by Telefonica and Nokia confirms that 5G networks are up to 90 percent  more energy efficient than the 4G counterparts they're replacing, per traffic unit. While the tech is clearly greener on a unit-to-unit basis, the expected boom in traffic already has Nokia working on measures to ensure that energy consumption doesn't see a proportional increase as well.
This isn't the first awakening of Nokia's climate-consciousness: the Finnish company spearheaded a liquid cooling project at an Elisa 5G AirScale Base Station, which demonstrated that the tech could reduce energy expenses by 30percent  and lower carbon dioxide emissions by 80 percent . US counterparts AT&T and Verizon have announced their own respective pledges, endeavoring to reach carbon neutrality across its global operation by 2035. 
Nokia affirms 5G as more energy efficient, cautions of rising network traffic
Meanwhile, with Britain's recent bill cracking down on anti-Huawei measures having passed through Parliament, the country is now shifting gears towards developing a telecom supply chain diversification strategy. As of now, it's a pretty lonely market with Nokia and Ericsson as the only incumbent suppliers. The government has dedicated an initial $334 million to help telcos work with other suppliers like Samsung, Fujitsu, and NEC. 
"We are taking bold steps to implement one of the toughest telecom security regimes in the world. A central part of that is combating high-risk vendors, and I have set out an unambiguous timetable for the complete removal of Huawei equipment from our 5G networks no later than 2027." –Oliver Dowden, U.K. Government Digital Secretary
U.K. sets timeline for Huawei ban, embraces open RAN
Edge
Lumen Technologies is full-steam ahead with its journey to shed its legacy in their telco space, and towards a new future in the edge industry. Witnessing companies centralize their data, only to now realize it needs to be distributed once again to enable low latency-dependent applications, Lumen's leadership is eager to capitalize on the 30 percent of IT budgets predicted to go towards edge cloud computing in the next three years. 
They started by opening a Cloud Edge Experience Center in Denver, where customers, partners and vendors can remotely deploy edge compute technologies on Lumen's platform; testing them in a live networking environment with real-world conditions. Given their nationwide fiber network, the company is positioned to scale their edge node footprint across the country. 
Lumen opens edge computing center for test drives | Light Reading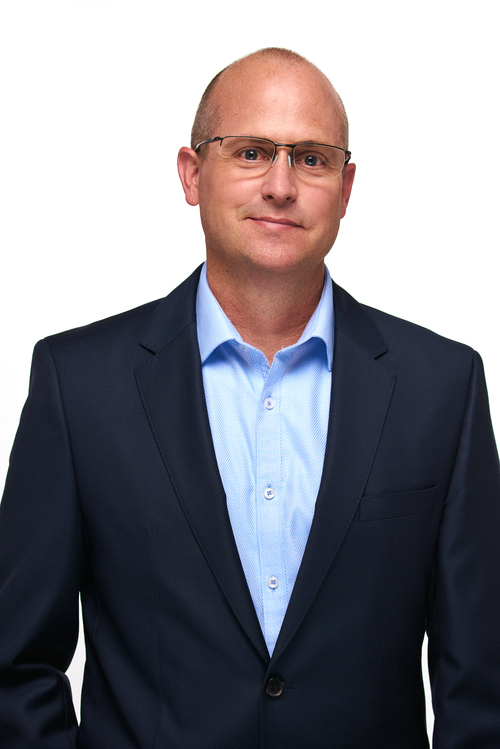 Of course, Amazon is looking to expand its own edge offerings, launching two smaller appliances for its Outposts service and growing its network of Local Zones (which are smaller extensions of existing AWS regions). AWS CEO Andy Jassy discussed the updates in Amazon's re:Invent keynote last week, which further reinforced the need for hybrid cloud solutions. 
Autonomous Vehicles & Drones
Robotaxis have hit the streets of Shenzhen, courtesy of the Alibaba-backed startup AutoX. For the first time, it's without a backup driver. 
"It's a dream, after working so hard for so many years, we've finally reached the point that the technology is mature enough, that we feel confident by ourselves, to really remove the safety driver." –Jianxiong Xiao, CEO, AutoX
Data from over one hundred test vehicles eventually convinced regulators that the tech was sound. Xiao, however, estimates that it will be another five years before the mode of transport becomes mainstream in China. 
Self-driving robotaxis are taking off in China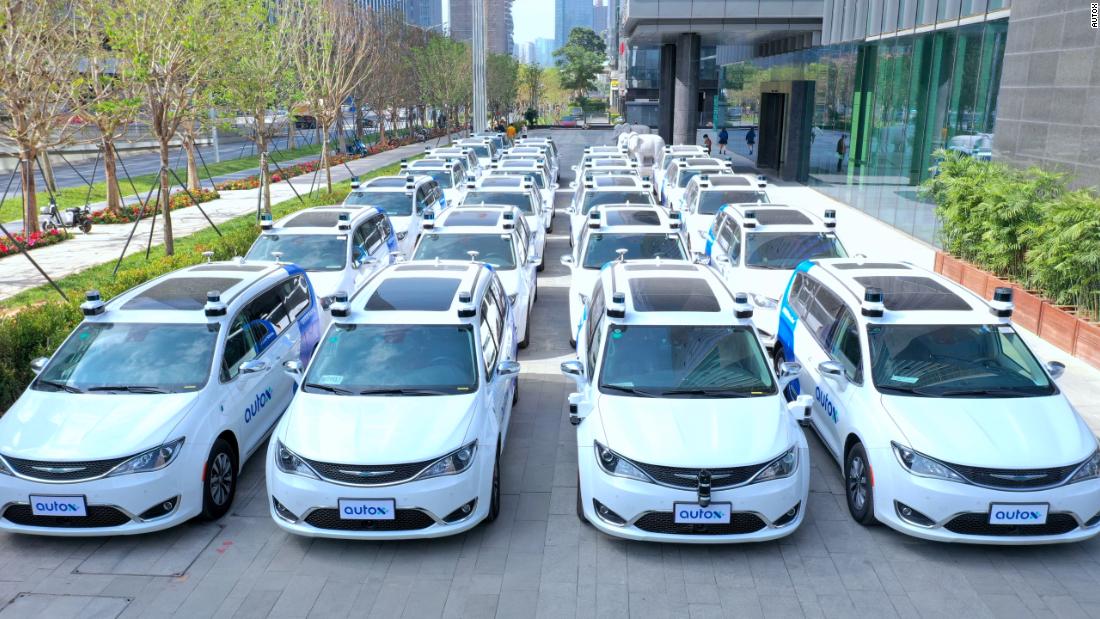 Delivery robots now have the right-of-way in Pennsylvania, where legislators have officially classified them as pedestrians. State democrats aren't happy with this development, and neither are pedestrian, cycling, and accessibility advocacy groups. 
"They are going to be on sidewalks with 12 mph, and in a city like Pittsburgh we have narrow sidewalks. Some of these things can be the size of a refrigerator. How are we going to get around that?" –Eric Boerer, Advocacy Director, Bike Pittsburgh
Issues have already arisen with Starship autonomous robots delivering meals on the University of Pittsburgh campus, where one reportedly trapped a student by blocking her wheel chair's path while stopped on a curb cut.
With more PPDs hitting the streets, it's likely to be a messy transition. But what do we expect of the integration of robots so intimately with public life? It'll grind some gears.* 
*No more puns, I promise. 
Pennsylvania legalizes autonomous delivery robots, classifies them as pedestrians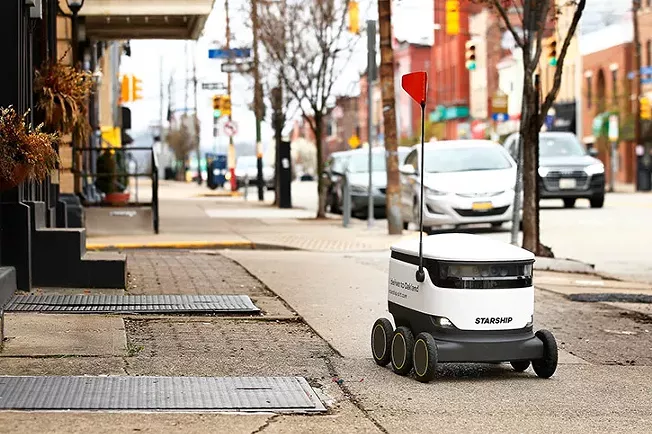 Another industry poised to be revolutionized by autonomous tech is construction. 
"The way we build today is largely unchanged from the way we used to build 50 years ago. Within two years, I think we're really going to turn the corner, and you're going to see an explosion of robotics being used on construction sites." –Gaurav Kikani, VP, Built Robotics
Faced with a labor shortage and other problems exacerbated by the Covid-19 pandemic, many actors in the sector are taking a step back to reassess operations. Rather than potentially displace peoples' jobs, the incorporation of robots may offset some of the more tedious or dangerous tasks–freeing up the human capital to focus on more technical jobs. Canvas, Caterpillar, Komatsu and startups like SafeAI and Built Robotics are looking into how they can incorporate new technologies to optimize operational efficiency.
How autonomous robots are changing construction
While drones have proved themselves lucrative–or even critical–in a number of new use cases, the safety of these small aircrafts still remains tenuous: adverse weather, obstacles such as power lines and trees, as well as poor battery range make widespread deployment difficult and potentially hazardous. Ericsson and Vodafone have partnered to test technology that utilizes mobile network data to secure flight corridors for drones, making sure they are in range of good signals.  
"The mobile network is a data-rich asset that can be responsibly and securely used to aid society. APIs will speed up the adoption of drones for commercial and public sector use, bringing many benefits such as being able to assess fires, deliver medical supplies, and help businesses survey hazardous conditions like construction sites, power lines and our own mobile masts, quicker and more safely." –Johan Wibergh, CTO, Vodafone
Trials were conducted in Germany and Spain, where in the later Vodafone used a drone to deliver a life-saving defibrillator to a patient undergoing cardiac arrest.
New drone technology uses data from mobile networks to chart flight paths. Here are the two companies behind it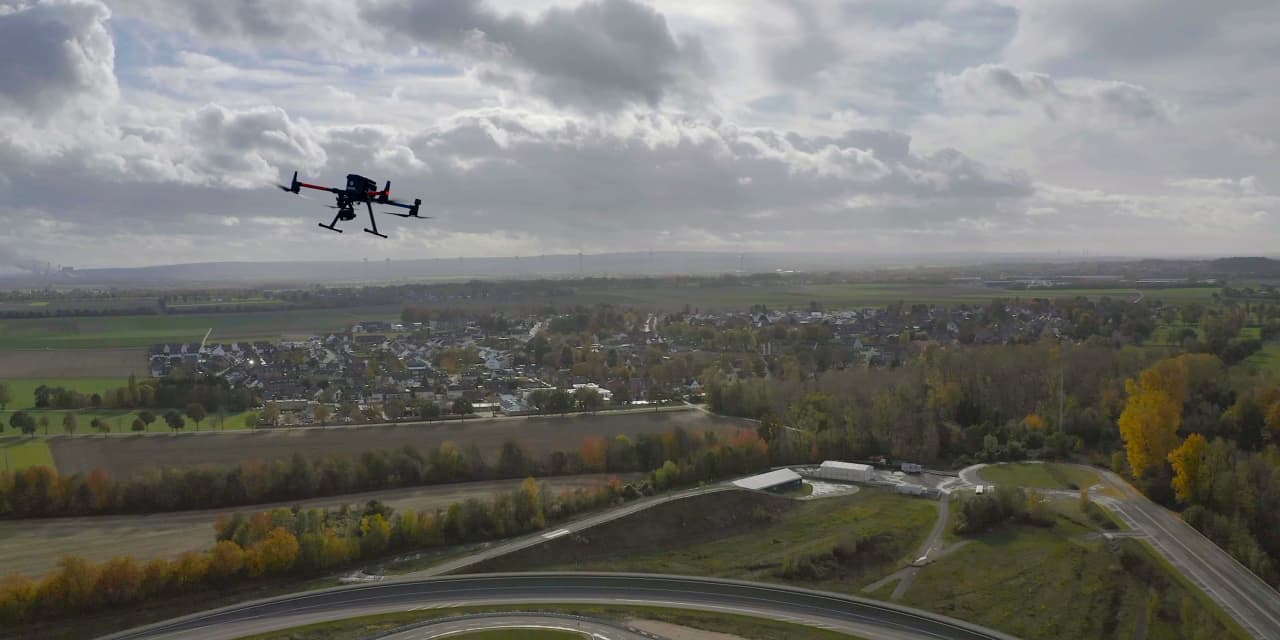 Satellite operator Intelsat dropped $400 million to pick up inflight connectivity company Gogo, with the goal of expanding into the connected aviation sector. Intelsat CEO Stephen Spengler explains:
"Demand for inflight broadband is expected to grow at a double-digit rate over the next decade, and we remain committed to long-term success in broadband mobility services. With Gogo Commercial Aviation, we will bring our complementary and collective expertise to help solve our customers' toughest inflight connectivity and entertainment challenges. Our ability to initiate, execute and rapidly finalize this transaction demonstrates the forward momentum that Intelsat has maintained over the course of this year." –Stephen Spengler, CEO, Intelsat
Intelsat Wraps Up Gogo Purchase Deal - Simple Flying
Gaming 
Breaking news: Americans are spending a lot of money on video games. 
Obviously I'm being facetious––the US' love for gaming is hardly a surprise, especially given the circumstances of this past year. But now, it's not just kids–people of all ages are turning to the pastime, including older generations.
"This year, video games is one of the most consistent growth categories in terms of overall participation and investment relative to 2019. This may simply reflect an acceleration of trends that were in effect prior to the pandemic. If this is the case, then the gaming market could experience continued growth without a post-pandemic pullback. If not, however, we may see a post-pandemic valley before returning to growth. It all rests on engagement." –Mat Piscatella, Analyst, NPD
It's also recently been proven that gaming can benefit mental health, according to a study out of Oxford. So, to misquote a dead english playwright, "If gaming be the food of love, play on, fellow compatriots". Our nation's public health is at stake! 
Speaking of health, we all love a dose of escapism: and this new state-sponsored program out of Hawaii is making jetting off to a tropical paradise actually...responsible? The "Movers and Shakas" program––which, let's take a moment to appreciate the name––will cover round-trip airfare to Oahu for remote workers from the United States, with the expectation that participants stay for at least 30 days and contribute a few hours every week to volunteering with nonprofits. The way co-founder and CEO of FCH Enterprises Jason Higa sees it, the program could help mitigate the pandemic-related drop in tourism, and boost the economy while offering qualifying professionals an excuse to get a change of scenery. Honestly, sign me up! Or sign yourselves up. 
Hawaii's new remote-work program will cover your airfare in exchange for volunteering
That's all for the global world of telecommunications this week friends, 
The regular #EdgeRoundup readers among you may have come across sporadic references to a recent war in the neighborhood of Armenia. While the war ended a month ago now, its effects continue to linger among the Armenian people, including the many members of our team who live there. While these events barely made international headlines, the German daily Der Spiegel actually had to chance to visit Mutable's office in the capital Yerevan, and published this nice piece on us (in German).  
Armeniens junge Generation: Von Brooklyn zurück nach Eriwan – und nun? - DER SPIEGEL - Politik
And yeah, we know: our office could use some more plants.