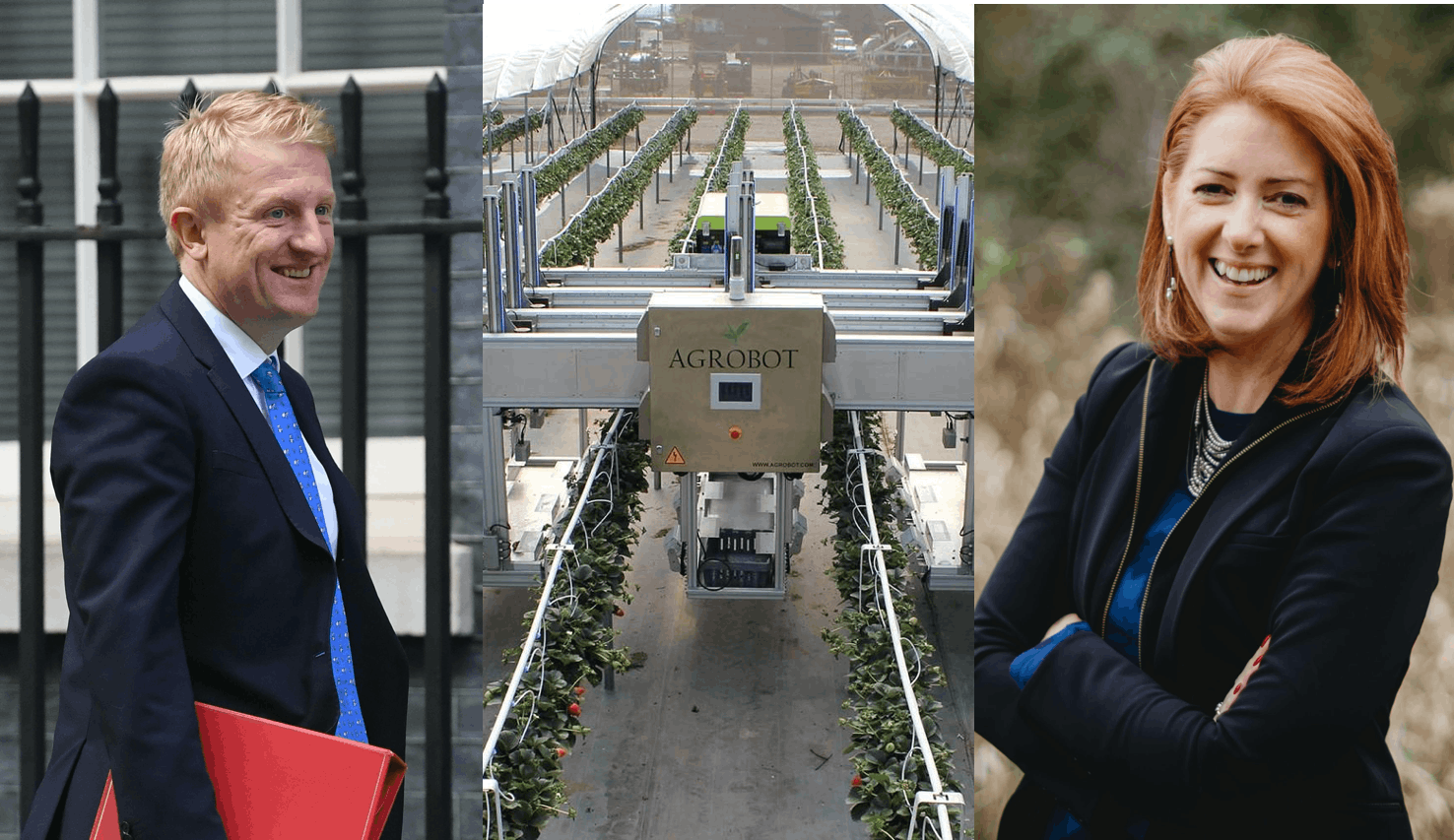 UK Secretary of Culture Oliver Dowden endorses increased Huawei fines—AGROBOT has the potential revolutionize produce harvesting—John Deere's Tami Tami Hedgren says private 5G network will take production to the "next level
Though I am starting to get sick of myself talking about the passage of time (it's hardly news!), there's something about reaching December that feels oddly...significant. Like the burst of energy you get at the last mile of a marathon, or the catharsis of finishing the final chapter of a novel. 
Now admittedly, I've never run a marathon. Nor have I finished half the number of books I'd endeavored to when the world first shut down. But I think we all can agree that the past nine months have been a test of endurance, both physically and mentally. We made it this far, and I think that's something to be proud of. 
Alright, I'm done cogitating. On with the news:
5G 
Out with the old, and in with the O-RAN! A recent poll reflects confidence that Open RAN architecture will match traditional mobile systems by 2024. Granted, the poll was taken at the Open RAN Summit–so it makes sense that at least 41% of the attendees are convinced of its potential. With Rakuten Mobile and NTT DOCOMO as recent examples, is there any reason to think otherwise?
Open RAN will match traditional mobile systems by 2024: Poll result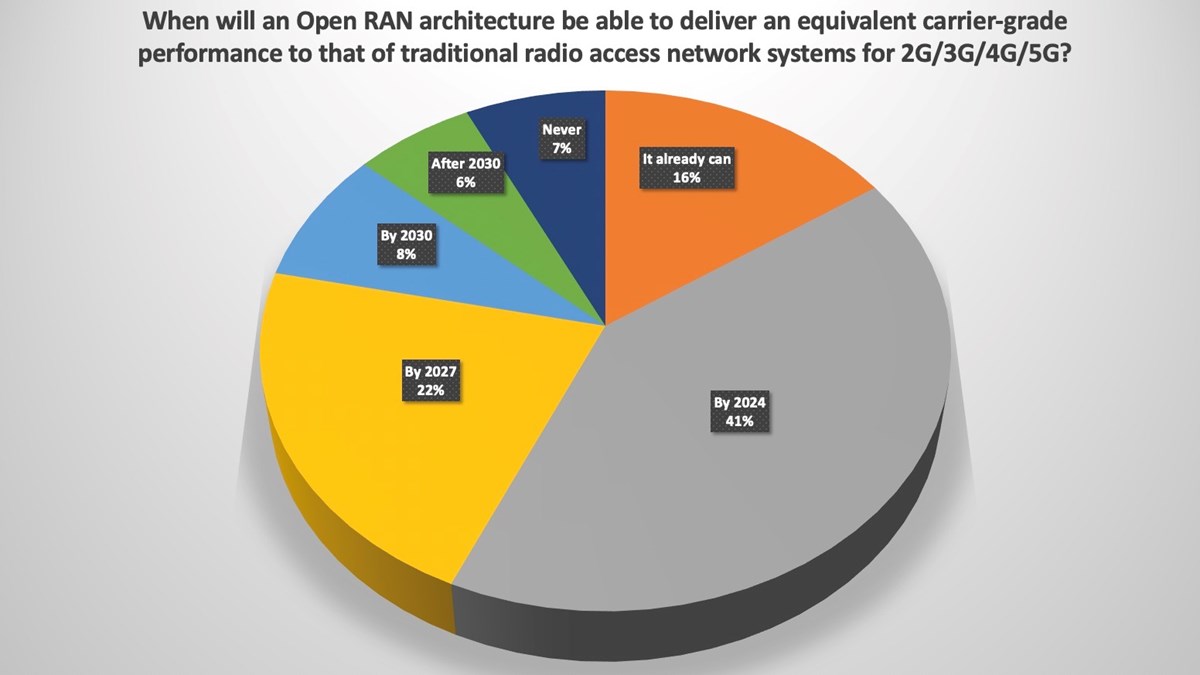 At the begrudgement of the country's major telcos, Germany has set aside a significant portion of spectrum for private 5G networks, already drawing applications for a variety of use cases such as industry 4.0, agriculture, forestry, and research, among others. Reducing the amount of spectrum available at auction, however, drove up prices for competing telcos, which they asserted could have been put towards the development of new mobile sites.
"With the frequencies for local 5G networks, we create room for innovation." Jochen Homann, President, BNetzA
The German telecoms regulator has already awarded 88 private licenses, with likely many more to come.
The FCC, by contrast, hasn't earmarked spectrum specifically for private networks, but one company picked some up anyways: the Illinois-based tractor manufacturer, John Deere. 
The company plans to build its own private 5G networks by 2022 to help streamline their manufacturing facilities. In the long term, Manufacturing Lead Tami Hedgren states that the network will facilitate the use of predictive analytics to drive them to the "next level," which for them means producing the "perfect combine."
John Deere to use CBRS for private 5G networks in its factories | Light Reading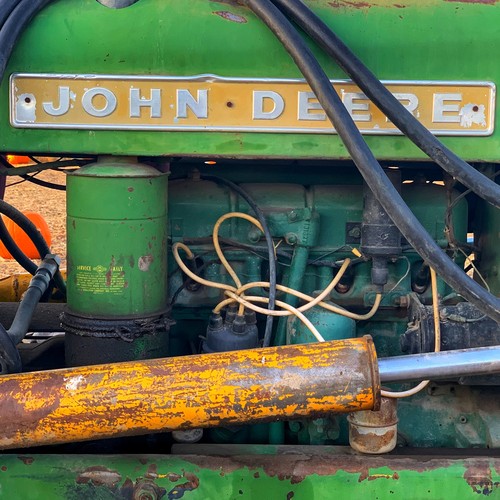 #Huaweigate
Proposed UK legislation would fine telcos up to £100,000 for every day that Huawei tech remains installed in their 5G networks. The bill buttresses Britain's initiative to reduce reliance on "high-risk" vendors within its communications infrastructure:
"We are investing billions to roll out 5G and gigabit broadband across the country, but the benefits can only be realized if we have full confidence in security and resilience of our networks. This groundbreaking bill will give the UK one of the most rigorous telecommunications security regimes in the world and allow us to take the necessary steps to protect our networks." –Oliver Dowden, Culture Secretary
Huawei maintains that these measures are strictly political, rather than based on an unbiased assessment of risk.
UK Telecom Firms Face Huge Fines If They Breach Huawei Ban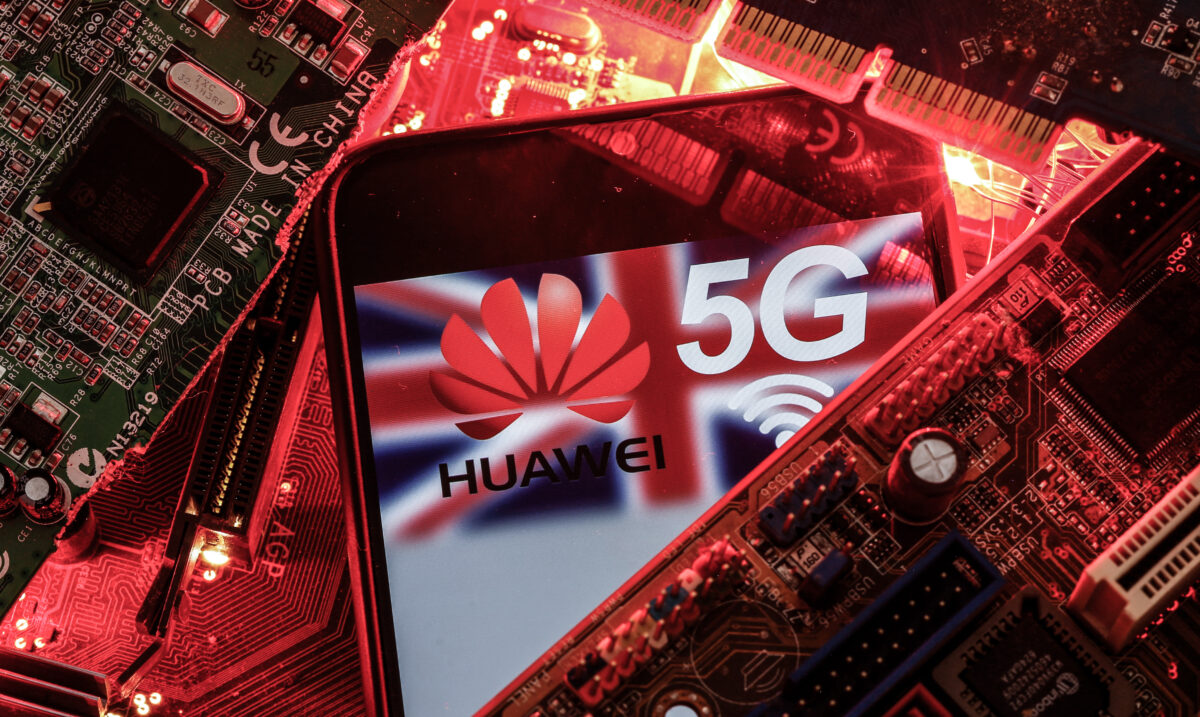 The Brits aren't the only ones though. Telcos across the globe are similarly faced with the onerous task of ripping and replacing blacklisted vendors' gear. US lawmakers have appealed to the FCC for increased funding for the endeavor:
"It is a top bipartisan, bicameral priority of the United States Congress to ensure that our nation's communications networks are secure. The United States cannot allow the critical networks upon which consumers rely to be subject to espionage and malicious disruption by hostile foreign actors." –Frank Pallone Jr. (D-N.J.), Energy and Commerce Chairman;  Greg Walden (R-OR), ranking member
The Commission will vote next month on whether or not to implement a program to reimburse smaller US telecom groups for purchasing new equipment.
Lawmakers urge FCC to assist in effort to rip out, replace suspect network equipment
Despite continued pressure from Washington, Canada remains the only member of the Five Eyes alliance still undecided on whether to ban Huawei from its 5G networks––or at least, unwilling to do so officially. Nevertheless, major Canadian telco Telus has taken action on its own, recently announcing that Huawei gear would not be included in their 5G network development. Though the government has remained mum, the fact that Telus' focus is on the National Capital Region––which includes key federal government facilities in Ottawa, Ontario, Gatineau, across the river in Quebec––might disclose at least some official concern about Huawei tech in security infrastructure.
"We are leveraging multiple vendors including Samsung, Ericsson, and Nokia to upgrade our networks to 5G, and the National Capital Region is a priority market for our national rollout strategy." –Ibrahim Gedeon, CTO, Telus
Telus to Remove Huawei From Its 5G Network Development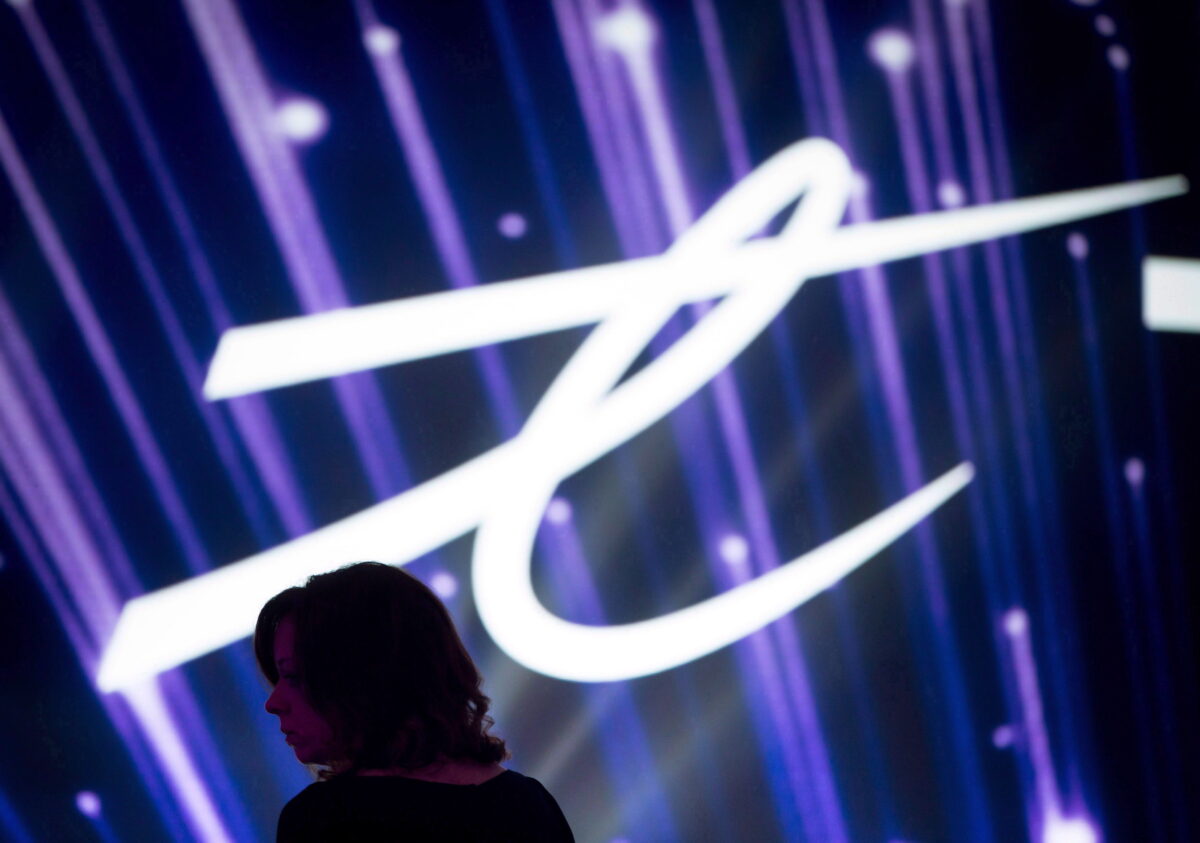 Cable, Telco, & ISPs
Speaking of Canada, regulators in the True North have given Starlink the green light to offer its internet service.
 "Our government recognizes that high-speed Internet access is no longer a luxury–it is essential." –Navdeep Bains, ISED Minister
.@SpaceX is joining the effort to help get Canadians connected to high-speed Internet!

Regulatory approval for the @SpaceXStarlink low Earth orbit satellite constellation has been granted!

— ISED (@ISED_CA) November 6, 2020
The service has started offering invitations to take part in the beta program this week, at the same rates as US customers, with Musk promising a "big expansion" within the next two months.
SpaceX Starlink Just Won a Huge Customer | The Motley Fool
Vodafone has committed to net zero carbon emissions by 2040, starting with a 2030 target of eliminating all carbon emissions from its own activities and energy it purchases and uses. This new development takes ten years off their initial 2050 target, and further cements the company's position as a primary purveyor of climate science within the information and communication technology sector.
Comcast is beginning to reel back concessions it made under the "Keep Americans Connected" pledge at the onset of the pandemic, starting with imposing a fee for going over the 1.2TB per month data cap for its non-unlimited subscribers. Though easing into the restrictions with a two month grace period in January and February, plus one "courtesy" credit per 12 months for any infringement, from March onwards exceeding the 1.2TB cap will cost $10 per 50GB of data up to $100. According to Comcast, 95% of its customers' data usage is well below that limit, so it remains to be seen how many households will be burdened by the policy.
Comcast to impose home internet data cap of 1.2TB in more than a dozen US states next year
Drones & Agritech
In partnership with Boston Dynamics, Israeli drone maker Percepto will launch a new fleet of fully autonomous drones and robots to monitor industrial sites––so far targeting their customers in leading utility, oil and gas sites, mining, and other critical infrastructure facilities. 
The two companies are integrating Percepto's Autonomous Inspection & Monitoring (AIM) software used in its Sparrow drone with Boston Dynamics' robot Spot (remember, the pseudo-sheepdog?) to automate inspection rounds remotely. 
"Combining Percepto's Sparrow drone with Spot creates a unique solution for remote inspection. This partnership demonstrates the value of harnessing robotic collaborations and the insurmountable benefits to worker safety and cost savings that robotics can bring to industries that involve hazardous or remote work." –Michael Perry, VP of Business Development, Boston Dynamics
Percepto to create fleet of robots and drones to monitor industrial sites
The M&A process may never be the same, thanks to drones. The pandemic has forced investment bankers to swap in-person site tours with virtual ones––via recorded videos or live sessions. According to Goldman Sachs, 95% of the hundreds of transitions facilitated during Covid have been purely digital, without any face-to-face––or rather mask-to-mask––interaction.
"I'm not sure you'll ever again get 40 people in a room to watch a management team do their dog-and-pony show...to get 40 people on a plane, have them all stay in hotels, to go to a five-hour meeting and to get back, it takes two or three days of your week. Now, it literally just takes the five hours required for the meeting, and you've haven't left your house." –anonymous banker
Goldman Sachs bankers are using flying drones to help clinch billion-dollar M&A deals
The Rural Cloud Initiative's "Farm of the Future" project aims to "spearhead the digital transformation of rural America," extending the economic and efficiency benefits of edge computing to the agriculture industry. When finished, the project will enable precision agriculture solutions to help more than 2,000 farms in Westboro, MO increase reduce costs, improve operational efficiency, and increase yield.
"New digital capabilities like 5G networks, IoT connected devices and innovative edge applications can help make rural industries more globally competitive and stimulate economic investment in rural areas. RCI is bringing together organizations that are able to contribute at every stage of the edge computing value chain. This provides meaningful opportunities for leading technology providers to help spur digital transformation across rural America through a viable, scalable and repeatable model that addresses this unique market." –Renu Navale, VP & General Manager - Edge Computing & Ecosystem Enabling, Intel.
Full disclosure: Mutable is proud to be one of the organizations partnering with the RCI–more on that soon!
The Farm of the Future is a Win-Win-Win for Farms, Network Providers and Innovators | Trilogy Networks
Bringing the edge of the network to farms will empower new high-tech farming innovations, such as self-driving tractors and even robot apple pickers. Grist just so happened to round up videos of these new devices in action, and trust me: they're cool. 
Especially this one:
Security & Privacy 
So if you hadn't heard of the AWS outage mid last week, this tweet pretty much sums it up:
The ordeal affected a myriad of smart devices–from Roombas, doorbells, to Christmas lights–which goes to show how much of the internet and IoT are AWS-dependent.
Prolonged AWS outage takes down a big chunk of the internet
Business Developments
Slack may soon be under the auspices of Salesforce, should its bid to purchase the workplace messaging app come to fruition.* Though the software has been installed nearly 50% times more than this time last year, it's taken a hit in billing as some companies have opted to switch to Microsoft's "Teams" offering as a means to save money through the pandemic. Given the fact that Salesforce has 150,000 paying customer companies–including 83% of the Fortune 500–this deal could exponentially drive up Slack users. A "win-win" for both sides. 
*UPDATE: the acquisition is official! With a price tag of $27.7 billion.
Salesforce to buy workplace app Slack in $27.7 billion deal
Though maybe not a household name like Bezos, Zuckerberg, or Gates, Zappos co-founder and former CEO Tony Hsieh was undoubtedly an "entrepreneurial legend" and leader in the business world. Beyond revolutionizing the online shoe retail industry, Hsieh was even better known for his innovative approach to company structure and culture–such as implementing decentralized management systems that empowered teams to act as individual "mini startups." 
Beloved by many as an executive who followed through with his mantra of "delivering happiness," the news of the 46 year old's death late last week has weighed heavy on the business community. Remembered by partners, colleagues and admirers–Hseih's legacy will not only be his ideas, but the passion from which he championed them for the betterment of all. 
Tony Hsieh, Zappos Luminary Who Revolutionized the Shoe Business, Dies at 46
With that, I'll leave you all to enjoy the rest of your week!