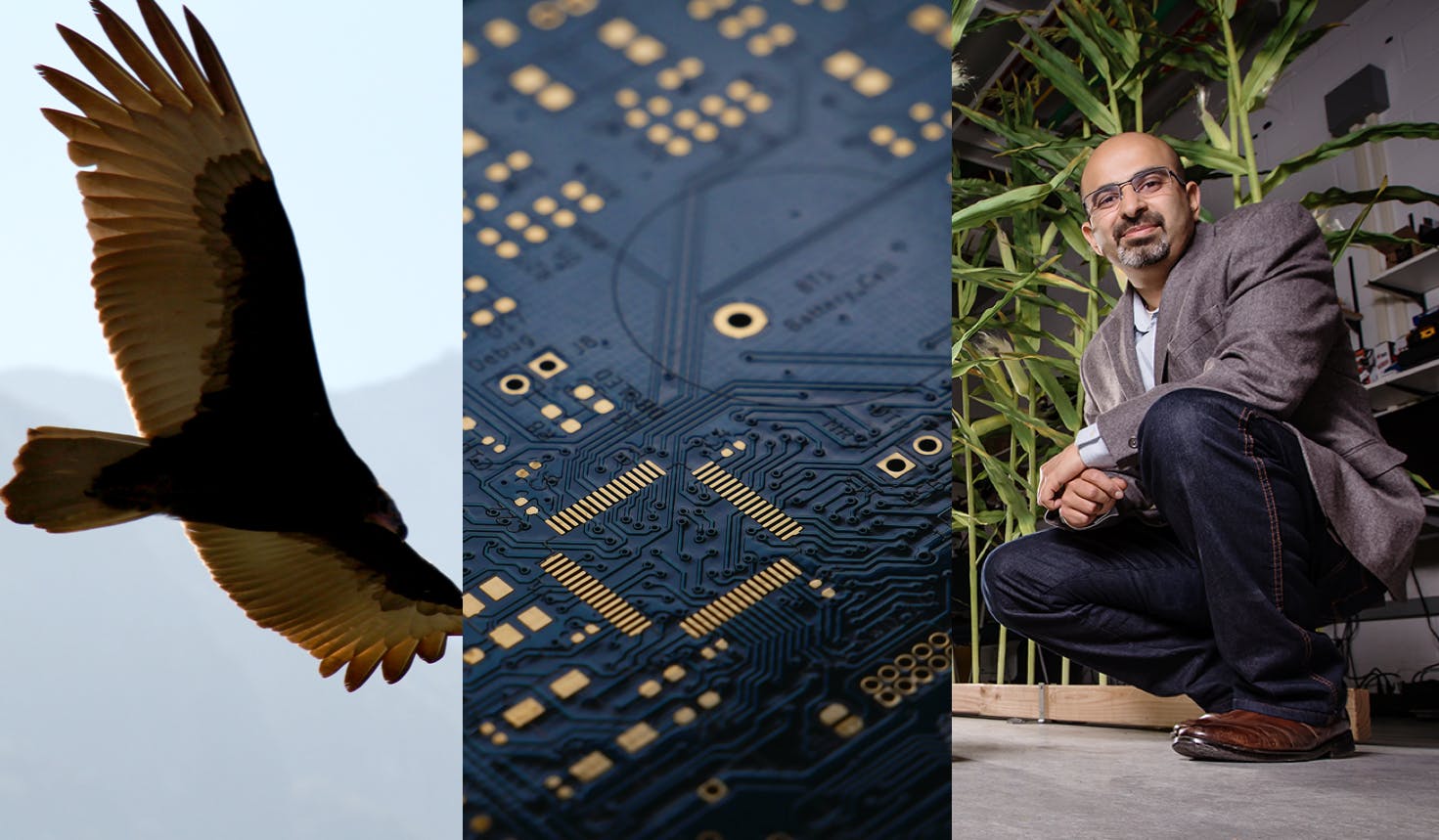 New drone design takes notes from nature–Apple goes solo on next-gen Macbook chips–Illinois CS professor Girish Chowdhary discusses the future of autonomous farming
Another week down in 2020 means that the world is reeling over elections, wars have come to a close, and as always, the Fourth Industrial Revolution continues to steadily unfold in the news–and in our lives. 
In lieu of a more eloquent way to kick off this consolidation of industry headlines, I'll just get on with it:
5G 
Though essentially functioning as the "poster boy" of OpenRAN, Rakuten Mobile has just made their position in the O-RAN Alliance official–with CTO Tareq Amin assuming a seat as one of the 15 members of the Board of Directors. 
"At Rakuten Mobile, we believe that OpenRAN is the future evolution of mobile networks. As a member of the O-RAN Alliance, we will leverage the experience gained from the development of our open, virtualized network in Japan to contribute to the creation of a fully open standard for RAN for the world." –Tareq Amin, CTO, Rakuten Mobile 
Along with dumping contract sign-up and mobile number portability transfer fees, Rakuten also announced their new method of digitizing the account opening process through facial recognition technology: customers are directed to simply upload a photo of themselves and their driver's license to verify identity. 
The company has proven itself a primary force in Japan's goal of digitizing the economy.
Following their announcement that they would be splitting itself into two public companies to better focus on its cloud computing business, IBM has released plans to launch a cloud platform directed at telco operators deploying 5G. Nokia and Samsung are signed up as partners on the initiative, which follows similar projects by Microsoft and Amazon. 
IBM unveils cloud for 5G telcos, gets Nokia and Samsung as partners
After previously stating that they would have their 5G service deployed by the end of the year, Dish Network has amended that projection to be by the end of 2021. Unlike other vendors, however, Dish is building a completely virtualized infrastructure using Open RAN–a "Netflix in a Blockbuster world":
"You're talking to a guy who knows, because we owned [Blockbuster] and lost a hundred million bucks on it… We've learned our lesson that we're always going where the puck is going. We're building the next generation of where things go." –Charlie Ergen, Chairman & co-founder, Dish Network
Server Resolution Error 1001 - SDxCentral
Dish won't have major 5G market up and running until Q3 of 2021
#HuaweiGate
Given all the space we devote to talking about Huawei's ostracization from the global telecommunications industry, it seemed prudent to include a voice in their favor...which also so happens to be from their very own Chief Digital Officer, Michael MacDonald.
Putting that blatant bias aside for a second, let's here what he had to say in a recent opinion piece for the Asia Times:
"Leading Chinese technology vendors now face a US campaign to block their wares wherever and whenever they are deemed as too competitive. The precipice of this political attack is 5G, based on a disproven narrative that Chinese technology poses security threats. Chinese 5G vendors including Huawei have openly submitted their products and codes for independent review over and over again, only to have unintentional coding problems labeled by American officials and echoed by media as intentional "backdoors" designed to subvert Western security." –Michael MacDonald, Chief Digital Officer, Huawei
While very far from "exploding the myth of Huawei's 5G security risk," it's true that the US has made it its mission to align allied nations with their resolve to ban Chinese tech from telco infrastructure. 
More pro-Huawei content! This time, coming from the China Daily…aka, brought to you directly by the CCP.
The article comments on Sweden's decision to ban Huawei and ZTE from their 5G spectrum auction–arguing that not only is the exclusion baseless, but also detrimental to global technology cooperation and the deployment of 5G as a whole.
"Huawei has never caused even the slightest shred of threat to Swedish cybersecurity and never will it do so. Excluding Huawei will not make Swedish 5G networks any more secure. Rather, competition and innovation will be severely hindered." –Huawei statement
Sweden move on Huawei may hurt global 5G implementation plans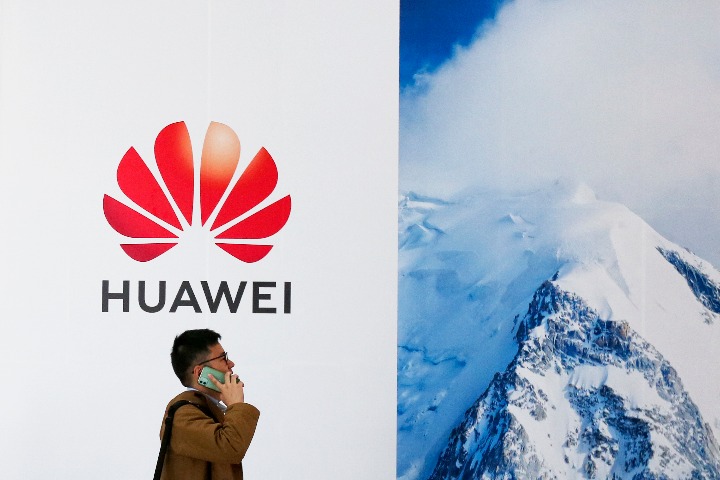 Granted, nothing said in either article illuminates anything we don't already know. But they do highlight that no matter how forcefully the Huawei doubles-down on its credibility and criticizes those that oust them, more and more keep jumping on the ban-wagon. It's possible that diminishing the competition may slow development in the market–it's imperative that whitelisted suppliers don't get complacent. 
Edge
Qualcomm CEO Steve Mollenkopf has hinted that the company will invest in future data center and edge compute products, citing the important developments in infrastructure that are set to change the industry moving forward: 
"Our objective is to provide technology differentiation that will enable us to achieve a leadership position. As the cloud converges with the mobile Internet, wireless networks are transforming and becoming virtualized. Beyond the cost and operational benefits for service providers, virtualization is enabling new service provider models where infrastructure is intersecting with digital services such as you have seen with Rakuten and Jio." –Steve Mollenkopf, CEO, Qualcomm
What exactly they plan on developing to be part of the aforestated transformation, however, remains vague.
Qualcomm hints at future data centre and edge compute products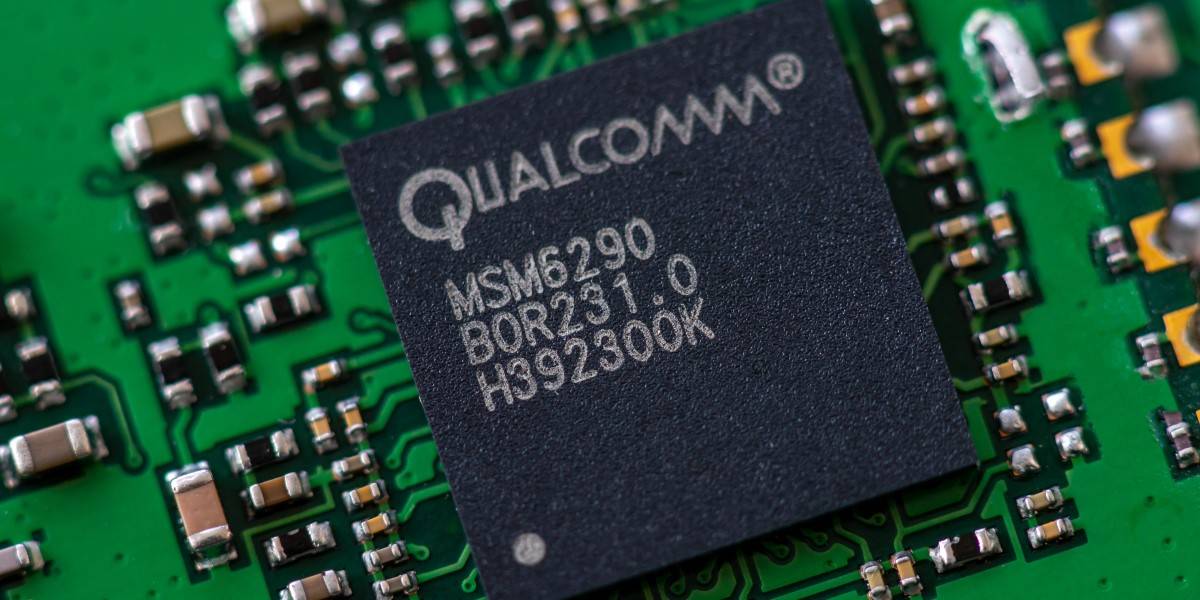 Cable, Telco & ISPs
Comcast may be pairing up with Walmart to develop a smart TV offering:
"We're early days, but we're looking at smart TVs on a global basis, and we're wondering – can we bring our same tech stack for certain capabilities in [content] aggregation to consumers who are relying more and more on smart TVs?" –Brian Roberts, Chairman & CEO, Comcast
Should the deal play out, it would effectively be a "coup" of Roku's territory–as the competitor already has a partnership with Walmart to sell smart TBs under their "Onn" brand.
Comcast, Walmart in smart TV talks - report | Light Reading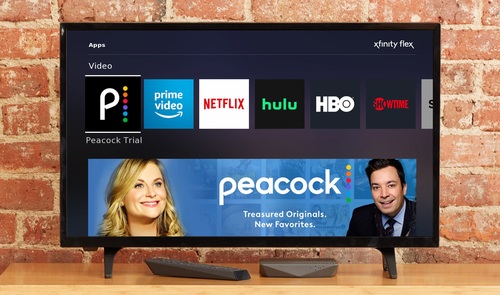 T-Mobile's new TV service is in hot water over the packaging of some of their network bundles, but the company is standing their ground. Beyond stating that they are in compliance with their content agreements, T-Mo is adamant that their model will "disrupt" the cable industry for the benefit of consumers.
"The Cableopoly holds TV fans hostage, bundling live news and sports into expensive packages with hundreds of other channels that people don't want, and don't watch. Something's gotta change. And that's what the Un-carrier does best — force change. Just like we changed wireless for good — today we're going to change TV for good." –Mike Sievert, CEO, T-Mobile
While there is a lot of truth in this, they'll have to keep on programmers' good side.
T-Mobile's new TV service may already be falling apart: Deeper Dive
Drones, AI, & Autonomous Vehicles
The Pentagon is reportedly planning on opening a new school dedicated to training personnel to counter drone threats–a highly evolving and increasingly deadly mode of warfare. The academy is set to reach full operation capacity by 2025. 
Pentagon to open school focused on stopping drone threats
Scientists at EPFL's Laboratory of Intelligent Systems have released a novel new drone, modelled after a naturally airborne counterpart: the northern goshawk. Thanks to designs that mimic the flight behavior, wing, and tail shape of birds of prey, the result has been an aircraft with "unseen" agility:
"Goshawks move their wings and tails in tandem to carry out the desired motion, whether it is rapid changes of direction when hunting in forests, fast flight when chasing prey in the open terrain, or when efficiently gliding to save energy. Our design extracts principles of avian agile flight to create a drone that can approximate the flight performance of raptors, but also tests the biological hypothesis that a morphing tail plays an important role in achieving faster turns, decelerations, and even slow flight." –Enrico Ajanic, PhD candidate, EPFL
Though a bit harder to operate than conventional drones, the design may be pivotal for applications that require greater maneuverability, such as search and rescue, rogue drone pursuit, and law enforcement.
Super agile drone? Give it feathers | ZDNet
While nostalgic images of agrarian life still hold a large place in the imagination of many Americans, the truth of many industrial operations is a lot more brutal than bucolic. Understandably so, given that feeding millions of people is no easy feat. Computer science professor and founder of the Illinois Autonomous Farm institute (IAF) Girish Chodhary argues that, albeit paradoxically, autonomous technology holds the potential to help farmers return to more traditional practices: 
"Agriculture relies a lot on intensive management of areas of land. We used to do all of that manually, but in the last 30-40 years we've been trying to use chemicals. While chemicals are simple to use, especially at a large scale, we're now seeing bad effects from overuse. The idea behind our work is that if we can create robots that do some of the manual work, like mechanical weeding, that will help us create more alternatives to chemicals." –Girish Chowdhary, Associate Professor and Donald Biggar Willet Faculty Fellow of Agricultural and Biological Engineering and Computer Science, University of Illinois
The IAF team brings together a variety of professionals within the field, from top crop scientists to industrial and enterprise systems engineers. They state that their shared goal is to improve sustainability and increase diversity and productivity of Illinois–and eventually nationwide–agriculture through use of robots: from thousand-acre operations to neighborhood urban gardens alike.
The Future of Farming is Autonomous
A little further down the tech-ladened food chain lies "Flippy," a burger robot by Miso Robotics that uses smart sensors and machine learning to autonomously pump out fast food favorites. A growing hit amongst Covid-conscious chains such as White Castle, the machine–which is selling for $30,000 plus $1,500 in monthly software fees–is projected to be in increasing demand as more businesses aim to automate. Through its "Robot on a Rail" (ROAR) system, Flippy's robot arm traverses side to side, switching between different tools and tasks without encumbering human employees. The question remains: is the product just "an expensive spatula," or should fry cooks be scared for their jobs?
As one commenter put it: "Andrew Yang has just entered the chat."
European automakers Volvo and VW have announced new commitments towards producing electric models–the former in their truck division and the later for their luxury group, Bentley Motors. Volvo is set to launch a full range of electric trucks in Europe starting in 2021, while Bentley has cited that its first all-electric vehicle will be available in 2025– the entire lineup switching over by 2030. 
Volvo Trucks to launch full range of electric trucks in Europe in 2021
https://techcrunch.com/2020/11/05/bentley-is-making-the-shift-to-an-all-electric-lineup/amp/
Gaming
In a less than "epic" workaround, Fortnite will make its way back on to Apple products through Nvidia's GeForce Now cloud gaming platform. Players, however, will have to access it through a web browser rather than a standalone app. Apple and Epic games remain wrapped up in a legal battle around the former's alleged "app store monopoly" and unfair payment systems. 
Fortnite will reportedly be playable on iOS again through Nvidia's GeForce Now
Though ostensibly petty, a lot of money is on the line in the Epic/Apple fight over in-game purchases. This was most recently evidenced by Activision Blizzard's $1.2 billion in revenue from Call of Duty microtransactions over a three-month period–69% more than during the same period last year.  
Activision Blizzard Made $1.2 Billion From Microtransactions In Just Three Months
Business Developments
Apple is saying goodbye to Intel after 15 years in partnership, recently announcing their plans to design their own main processors for their new MacBook series. In providing a common architecture across all of their devices, iPhone apps will be able to run natively on Macs for the first time. 
Apple announces event for Nov. 10 where new Macs with Apple chips expected
American Tower bought InSite Wireless for $3.5 billion, absorbing their 3,000 communications sites including towers, distributed antenna systems networks and real estate across the US and Canada.
"This acquisition expands the growing international portfolio as AMT enters Canada, but more importantly, adds to the core U.S. tower business, that we believe is the BBE (Best Business Ever). As T-Mobile US rationalizes and upgrades its combined networks, Dish deploys a greenfield 5G network to meet buildout deadlines, and carriers rapidly deploy mid-band spectrum (CBRS/C-Band) to deliver 5G services, we see significant upside in this space over the next several years." –Ric Prentiss, Managing Director, Raymond James
After the acquisition, American Tower now owns a collective 184,000 communications sites worldwide.
American Tower buys InSite Wireless for $3.5B
Alaska Communications has agreed to be bought by a Macquarie and GCM affiliate in a $300 million deal slated to close later next year. As a result, the telco will become a privately held company.
Alaska Communications enters into definitive agreement to be sold for $300M
And finally: Madrid-based Telefonia is looking to sell its submarine cable network for an estimated $2.4 billion as a means of easing its debt burden, reports indicate. 
https://www.msn.com/en-us/money/companies/telefonica-mulls-2-4-billion-submarine-cable-sale-expansion/ar-BB1aMxg1?li=BBnbfcN
Early attempts to camouflage unsightly internet antennas were anything but inconspicuous. I'll let this photo speak for itself: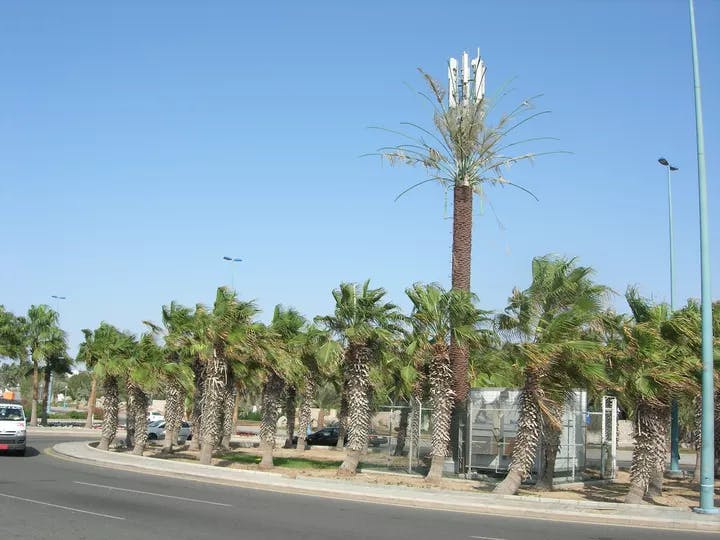 We get it, cell phone towers are ugly. But a warped palm tree is hardly doing the community any favors.
Luckily, the next generation of incognito infrastructure has proven to be much more sightly...or unsightly, I should say. At least those designed by Anton Hermes, the head of the Dutch company Camouflage BV. I would tell you to take a look at his work...but it's so good you might not be able to spot it!
Check out this Vice profile to hear about Hermes' take on the "war against antennas"–a conflict stoked by the accelerating rollout of 5G. 
The Everyday Locations Used to Hide Internet Antennas
With all the real wars going on in the world, you would think people would choose their battles more discerningly. 
But hey, that's just my humble take.