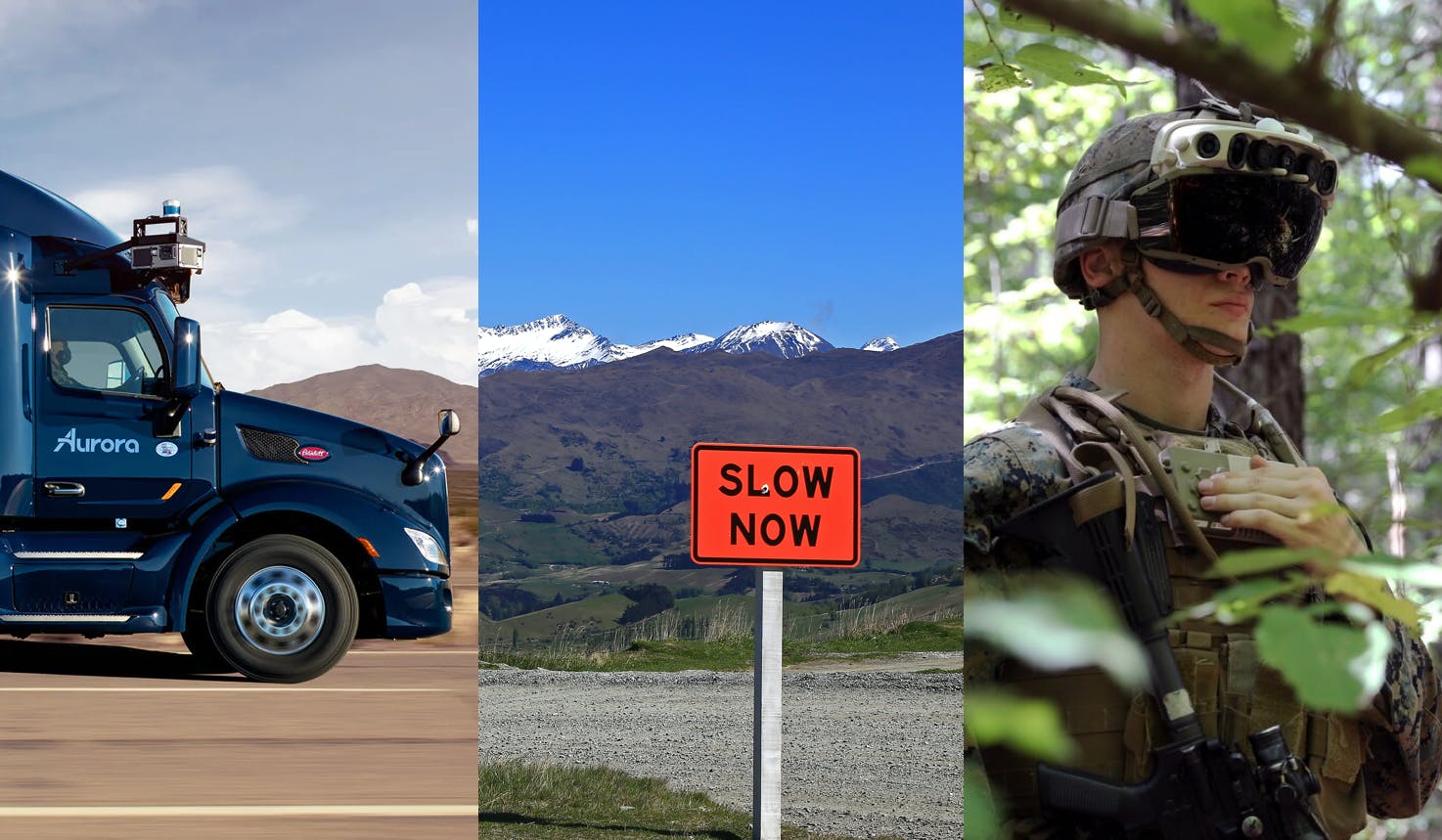 Volvo and Aurora partner to develop autonomous trucks for North America—AT&T controversially lobbies against nationwide fiber—Microsoft earns $21.9B contract to make AR devices for the US Army
Welcome back to another roundup of industry updates! This week served up major military contracts, a controversial fight against fiber, and another big push towards autonomous trucking. You'll have to read on:
5G & Edge
Kenya is now the second country in Africa to start rolling out 5G, spearheaded by Nairobi-based network operator Safaricom. The telco has opted for infrastructure from Nokia and—haven't heard this name in awhile—Huawei. While there are doubts regarding whether local markets are ready to leverage the tech (same could be said of the US, honestly), GSMA has praised the initiative for being a monumental step towards raising awareness of the potential of 5G in the region. 
Kenya becomes the second African country to launch 5G
Cool innovation alert! Researchers from the Georgia Institute of Technology have discovered a way to leverage 5G networks' over capacity into a wireless power grid for IoT devices. The device looks pretty unassuming, a 3D-printed antenna about the size of the palm of your hand, but it holds huge potential: circumventing the need for batteries.
"Unknowingly, the architects of 5G have [created] a wireless power grid capable of powering devices at ranges far exceeding the capabilities of any existing technologies." —5G as a wireless power grid, Scientific Reports
I'll let the experts outline the rest:
Speaking of IoT, edge virtualization startup Zededa recently raised a Series A round extension to the tune of $12.5 million. While there's a slew of competitors also offering tools to make IoT management easier, Zededa built its platform using open standards, making it more simple for developers to deploy and manage apps on the edge.
"Edge computing is critical in not just driving efficiencies that may lead to cost savings, but more importantly in building new business models and creating new customer experiences. Organizations are quickly identifying new use cases where edge computing will provide tangible benefits, such as remote orchestration to reduce the need for employees to travel to edge locations, self-service kiosks, and computer vision to maintain safe indoor experiences [during the pandemic]."—Said Ouissal, CEO & co-founder, Zededa
Samsung's new generation of mid-band 5G radios promises to up operators' efficiency, supporting double the amount of bandwidth then its predecessor (400MHz compared to 200Mhz). While the new iteration is not slated to hit markets until 2022, wireless carriers are busy planning to roll out their recently won C-band auction earlier this year. Verizon, who penned a major deal with Samsung last fall and dropped the most money on securing more spectrum, expects to spend $10 billion over the next three years to deploy it. This tech update bodes well on potential reducing the behemoth network expenditures. 
Samsung to double midband 5G radio bandwidth to 400 MHz
Verizon has another project in the pipeline, partnering with Dreamscape Immersive to develop VR experiences for 5G networks, focusing on enterprise, public sector, education, and entertainment. As 5G applications are still either nascent or nonexistent, the endeavor reflects the incentive for carriers to support use cases that will ensure there's a return on the billions dropped on the next-gen mobile infrastructure.
Gaming & VR/AR


Since we're already on that thread, might as well dive into other updates in the VR/AR space from last week. The biggest headline was undoubtedly Microsoft's massive $21.9 billion contract with the US Army to produce AR systems based on its HoloLens 2 device. Coined the "Integrated Visual Augmented Systems" (IVAS), the device will be designed to help soldiers in the Close Combat Force "fight, rehearse and train using a single platform," according to an Army statement. Previously, Microsoft had won a defense contract in 2018 to develop a prototype of the devices, and another in 2019 to provide cloud services to the DoD. In response to negative backlash from employees, CEO Satya Nadella had this to say: 
"We made a principled decision that we're not going to withhold technology from institutions that we have elected in democracies to protect the freedoms we enjoy. We were very transparent about that decision and we'll continue to have that dialogue [with employees]."
It's easy to sympathize with employees' moral objections to developing tech that are aimed at essentially increasing lethality. At the same time, it's interesting to reflect on how a lot of key innovations came out of public-private partnerships. Like, say, a little thing called the Internet. Industry analysts contend that this presents an opportunity for Microsoft to expand AR applications while reducing the price point of devices. Let's hope that holds true!
Microsoft earns contract worth up to $21.9 billion to make AR devices for the US Army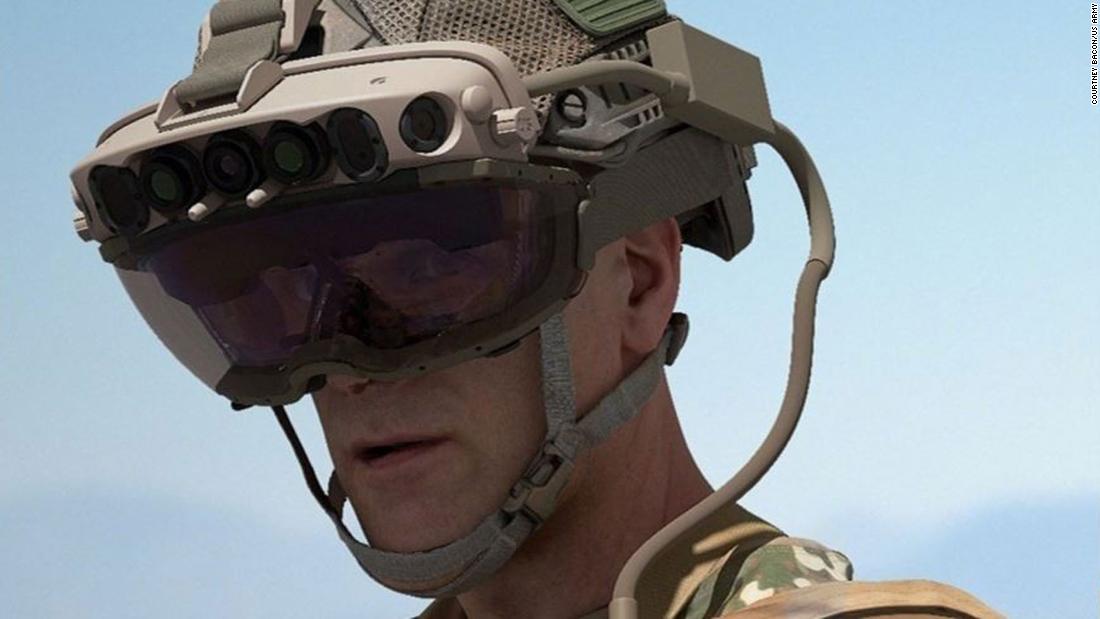 A recent report estimates that Facebook's Oculus Quest 2 is the fastest selling VR headset of all time, three times more than its competitor, Sony's PSVR. As Sony's offering was released in 2016, and Facebook's just last year, this discrepancy could be a reflection of consumers' growing interest in VR products, rather than just the merit of the technology. While not many details are known, Sony is slated to release a next-gen VR headset sometime in the near-ish future. It'll be telling to see how their performance compares.
VR is making ground in the non-gaming space, such as being used as an aid for set designing. Disney+'s mega hit The Mandalorian (which also made waves for making use of virtual sets over green screens) used the Quest 2 as a tool to help frame shots and camera paths by helping the crew visualize sets without needing to build out any physical props. Check it out in action:
The decision to leverage the tech was at the behest of series creator Jon Favreau, who has been outspoken about his experience using VR during the production process of the live action Lion King movie:
The Mandalorian Making-Of Shows Oculus Quest 2 Used
Cable, Telco, & ISPs
A blog post by AT&T last week in response to the Biden administration's upcoming infrastructure bill had some commenters questioning whether April Fools' had come early. According to the telco's Executive VP of Federal Regulatory Relations (doesn't that say it all), rural communities don't need symmetrical broadband speeds because the current FCC definition of 25/3 Mbps is "sufficient" enough to support remote work and learning. Though the post contends that upping this baseline to 100/20 Mbps (as stipulated by the recent RDOF auction) is reasonable—increasing upload speeds to the same level would end up reducing the amount of funding going to areas in greater need. 
"Wireless networks are not built to deliver symmetrical speeds, so any mandate around symmetrical performance could undermine delivery of these efficient and robust technology solutions in hard to serve areas of the country." —Joan Marsh, Executive VP of Federal Regulatory Relations, AT&T
And who was it that built them that way, AT&T? Marsh concluded the post with:
"We share the goals of those who want a durable approach to the persistent digital divide. But good policy must be measured against the objective of widely available broadband connectivity with sustainable affordability support for low-income households.  If not done correctly, and if dollars are not carefully targeted, the challenges of the digital divide will continue to persist."
If I didn't know any better, that last line would almost sound like a threat—considering the only thing standing in front of better internet infrastructure in the US is these companies' bottom line. 
As always, we had to take to the comments section on this one. People rightfully went off on how transparent the corporate posturing was. I'd laugh, if it wasn't so tragic.
"If the bozos at AT&T were in charge of electricity, gas, and water utilities, folks in rural areas of the country would still be reading by candlelight, heating their homes with fireplaces, and hauling their laundry down to the river." — Tom
"Imagine being an internet company which spends half its time blasting all citizens with ads about how you have the 'fastest nationwide network' and the other half lobbying elected lawmakers to say that nobody really needs fast internet." — habosa
"So… When do you plan on offering this so-called satisfactory 10 mbps service to us rural folks? I'm stuck with a grandfathered-in AT&T cell plan as the ONLY "broadband" internet available to me at any price. I live less than 5 miles outside a city with a full array of choices, yet I have no real broadband options. On YOUR network, my average download speed this summer was less than 1.0 mbps down. And you want to BLOCK any company from running fiber to me? In all seriousness… How do you sleep at night?" — William Duck
This isn't even the worst of it. In any case, one name showed up ubiquitously across all comment boards: Starlink. We'll see whether telcos like AT&T change their tune when the competition rolls in.
AT&T lobbies against nationwide fiber, says 10Mbps uploads are good enough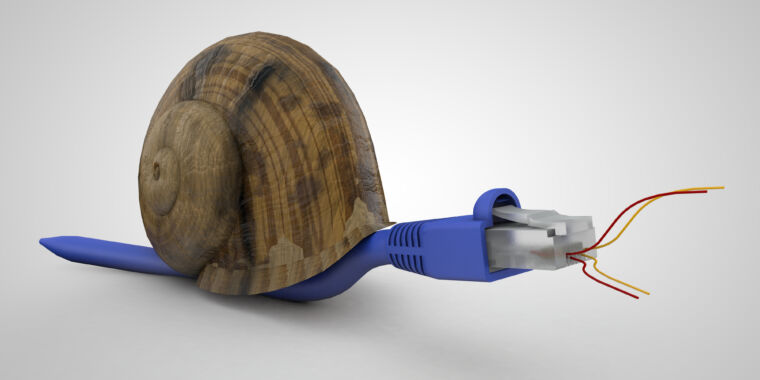 Autonomous vehicles & Drones
Volvo and Aurora are joining forces to develop a new line of fully autonomous semi trucks for North America in what the companies say will be a "long term partnership spanning several years."
"Creating a viable autonomous on-highway offering requires close partnerships with both customers and tech partners to develop the needed capabilities. This exciting partnership brings our goal of transport as a service an important step closer and will accelerate our commercial offer for hub-to-hub applications in North America." —Nils Jaeger, President, Volvo Autonomous Solutions
With a leadership team of top pioneers in the autonomous vehicle industry, Aurora has raised over half a billion dollars to fuel its "Aurora Driver" hardware and software stack. Volvo, in turn, is the second largest manufacturer of heavy duty semi trucks, and has incrementally been experimenting with autonomous features. The pairing will constitute a huge push towards a driverless long-haul trucking market, which will slash the demand for human drivers by up to 70% over the next ten years.
Volvo and Aurora team up on fully autonomous trucks for North America
Volvo and Aurora weren't the only partnership this week! Power sports vehicle manufacturer Polaris also teamed up with autonomous shuttle startup Optimus Ride to develop a line of low-speed shuttles. With six seats and a max of 25 mph, the offering is aimed at providing both fixed-route and ride-hailing services to residential communities, business and academic campuses, and other "localized environments."
Polaris and Optimus Ride are co-developing "fully autonomous" low-speed shuttles
DRONELIFE sat down with Yariv Bash—co-founder and CEO of Israeli drone company Flytrex—to discuss the company's delivery pilots in the US. The company has its sights set on deploying its autonomous delivery service over the next year, and is working closely with the FCC to make sure their tech abides by safety regulations. Already partnering with massive retailers such as Walmart, Flytrex is looking to expand its vendor base. 
"You can't use a truck to deliver a hamburger to someone's house. You need something very affordable, and something that can do lots of deliveries in an hour...That's the system we're building." —Yariv Bash, co-founder & CEO, Flytrex
Not just burgers, but other trial items like coffee will soon reach consumers' hands in their own backyards.
Oh, and cupcakes are apparently the new frontier of drone delivery, for one London-based shop at least!
File this under "essential goods," right next to COVID vaccines
And lastly, Microsoft is the latest industry giant to back away from the MWC Barcelona this year, leaving a scant number of big names remaining on the roster. While it seems like there's a steady flow of vaccines churning out, infection rates in Europe are looking pretty abysmal. Now that it's April, we're only a couple months out from the event. We'll have to see what happens over the next few weeks.
Google ditches Mobile World Congress 2021, the world's biggest phone show
That's all we've got for now, see you back here next Monday!