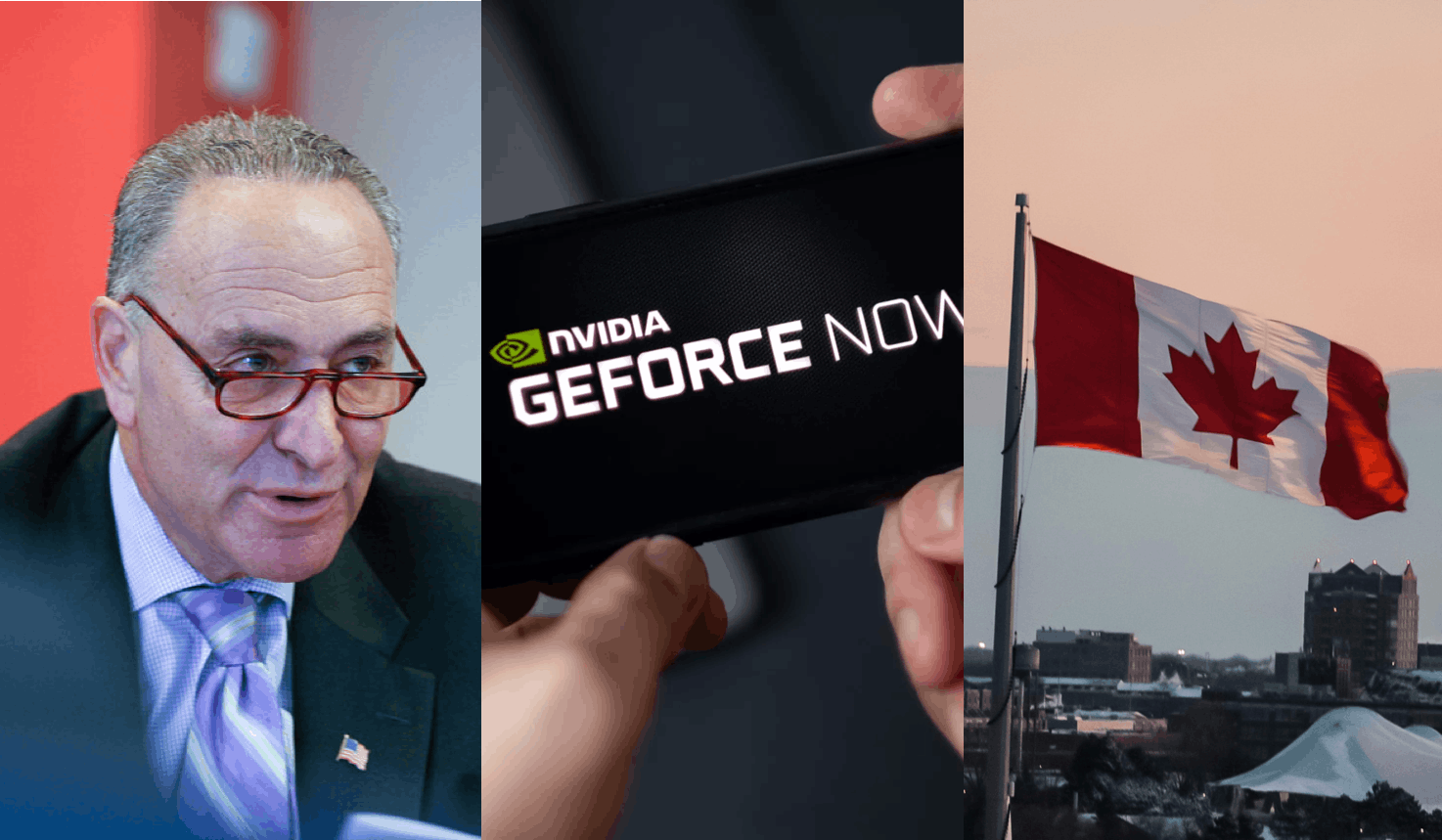 US Senator Chuck Schumer outlines ambitious electric car proposal—Nvidia doubles GeForce Now subscription price—Canadian telco giants Rogers and Shaw announce merger
We're keeping this week's Roundup short and sweet—so let's dive into the latest happenings in the broader telco world!
5G
Not much is new on the 5G front, aside from a flurry of new partnership announcements and one decently-sized bombshell for the cable/wireless industry in the True North.
First up, Finnish telecom infrastructure giant Nokia announced partnerships with Google, Microsoft, and Amazon —a trio of collaborations that will help these hyperscalers deliver both enterprise and consumer 5G edge solutions by leveraging Nokia's various Radio Access Network technologies.
"Open collaboration is key to the development of new and innovative high-value 5G use cases that will equip our customers with the tools they need for digital transformation." —Tommi Uitto, President of Mobile Networks, Nokia
The deals point to hyperscalers' efforts towards enabling new use cases for 5G; a precursor to proving that the next-gen infrastructure isn't just promising, but actually profitable. 
The three major American  carriers: T-Mobile, AT&T, and Verizon have already boarded the same train, vying against one another to stake their claim in the 5G enterprise solutions market. Relative newcomer T-Mobile looks to leverage its "un-carrier" status to bring in businesses looking for more flexible offerings, Verizon has opted to partner with cloud hyperscalers to tackle the edge market, and AT&T looking to expand its fiber network. 
Nokia partners Google, Microsoft, Amazon to develop 5G solutions, use cases - ET Telecom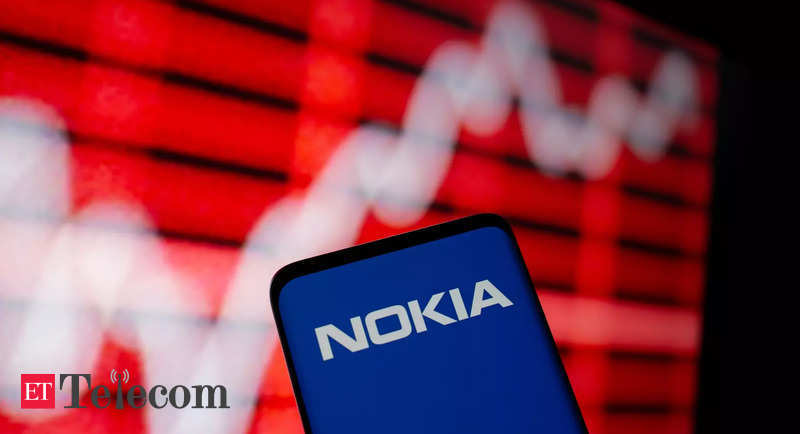 https://www-zdnet-com.cdn.ampproject.org/c/s/www.zdnet.com/google-amp/article/t-mobile-at-t-verizon-to-duel-for-5g-enterprise-business-subscribers/
Verizon also announced changes to its consumer 5G offering. Now, C-Band speeds will be exclusive to those with upgraded plans:
This approach starkly contrasts with that chosen by AT&T and T-Mobile, which attempt to make next-gen speeds in the hands of as many subscribers as possible.
Back on the partnerships thread, Belgian broadband provider Telenet has chosen Ericsson, Nokia, and Google Cloud to help the company with its 5G rollout. Ericsson will provide RAN equipment, Nokia the core network, and Google Cloud its application management platform Anthos.
Telenet introduces Ericsson, Nokia, and Google Cloud as partners for the rollout of its 5G Network, the Engine for Future Mobile Innovation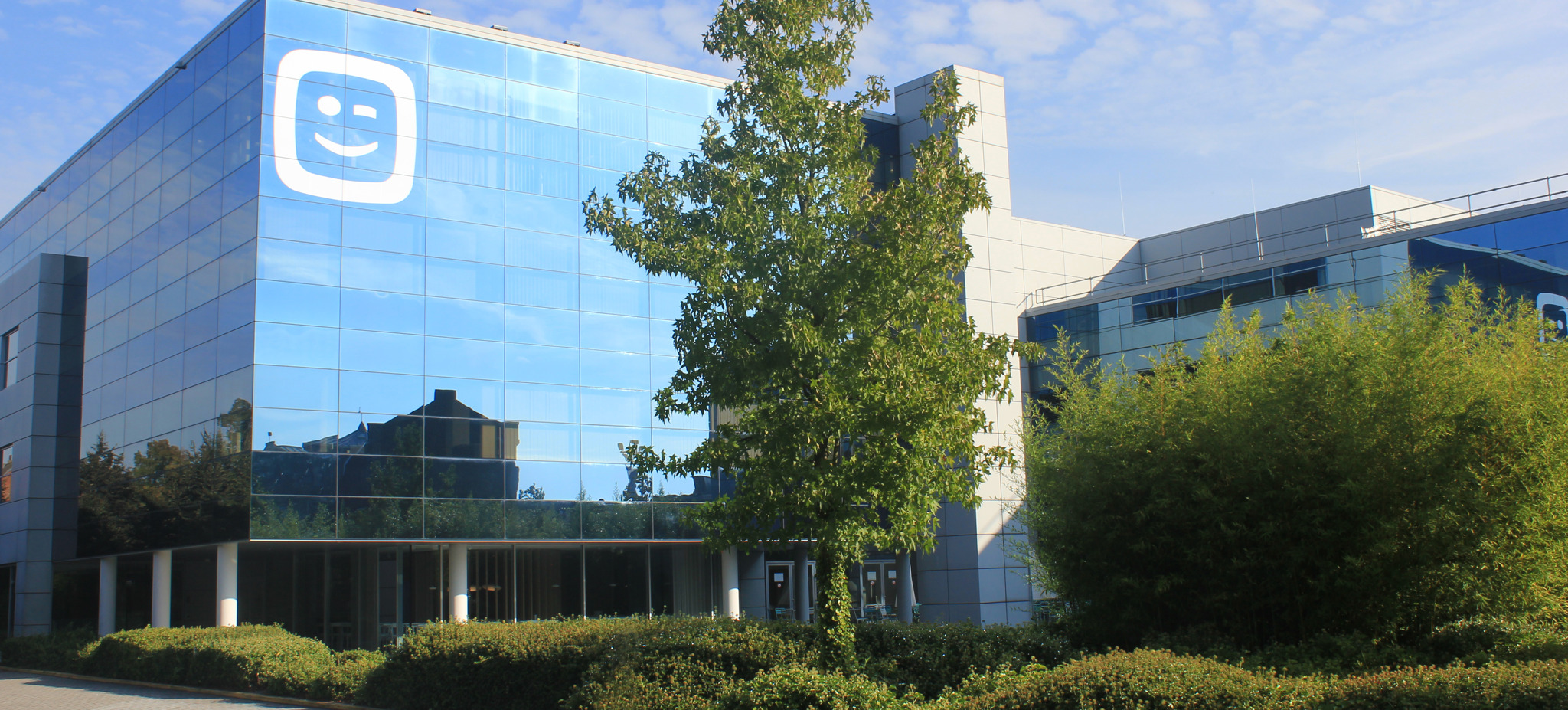 Canadian provider Rogers aims to acquire Shaw. As part of the deal valued at around $26 billion CAD (20.6 Billion USD) (including debt), Rogers is promising to invest $2.5 billion to build out 5G networks in Western Canada and an additional billion targeting underserved rural indigenous communities. This would turn Rogers into Canada's largest telco. The deal is subject to the approval of the Canadian Radio-television and Telecommunications Commission (CRTC), which has already experienced a tsunami of objections to the merger via its online feedback forum. Canadians pay some of the highest internet prices in the world, and consumers worry that further consolidation of the already oligopolistic telco market will further exacerbate this. 
"This won't come as a surprise to anyone but the success of this deal comes down to two things: affordability and jobs...If the two companies are unable to demonstrate this merger will lead to lower prices for consumers and the creation of Canadian jobs, then it may face some raised eyebrows from regulators and officials." —Elliot Hughes, Senior Public Affairs Adviser, Summa Strategies Canada
Traditionally, Rogers dominated the eastern half of the country while Shaw took the west—in cable, that is. The two were sworn competitors in the wireless sector, which—should the deal go through—will be down to three players: Rogers, Bell, and Telus (as well as their respective subsidiaries).
If skeptics' concerns prove true, there's another player that may swoop in on the home broadband market:
Rogers-Shaw deal puts feds in a corner on dream of a fourth wireless competitor - BNN Bloomberg
Cloud Gaming
Barely a year into its launch, Nvidia has already  introduced a price hike for its cloud gaming service GeForce Now—doubling from the $4.99/month founders plan to a $9.99/month "Priority" tier. Those with the now-discounted subscription, however, will get to keep the subsidized membership rates. The platform has matured significantly since its 2015 inception, and the new rates are meant to reflect its growing value: 
"As GeForce Now enters year two, and rapidly approaches 10 million members, the service is ready to kick things up a notch. GeForce Now launched out of beta last February with Founders memberships — a limited time, promotional plan. On Thursday, Founders memberships will close to new registrations and Priority memberships, the new premium offering, will be introduced." —Nvidia statement
Nvidia is doubling the price of its GeForce Now cloud gaming service for new users
Space-based MMO Eve Online has launched a cloud gaming version playable through web browsers, aptly named "Eve Anywhere." The beta just was expanded to US-based users, who can now access their accounts through Safari, Edge, Chrome or Firefox. 
Eve Online coming to browsers thanks to cloud gaming with Eve Anywhere
Japan-based Taiwanese cloud gaming tech company Ubitus has secured investments from industry giants Tencent, Sony, and Square Enix. Though the amount raised remains undisclosed, speculation puts the figure at around $45 million at a valuation less than $400 million.
Tencent, Sony, Square Enix invest in cloud gaming company Ubitus
Drones, AV/EVs, & IoT
We usually report on consumer applications for drones, but this week's UAV update comes from a military context. Soldiers from the Experimental Force of the US Army just completed an experiment using commercial autonomous quadcopters to fly in ammo while engaged in mock-combat. The mission delivered supplies to unit positions directly, circumventing the need for traditional methods such as sending in manned convoys or helicopters. Making the switch to drones has significant safety implications, considering that an enemy interception of resupply efforts would then mean lost ammo—not lost lives. 
Autonomous Drones Proved Themselves in Army Ammo Resupply Tests. Now, the XVIII Airborne Wants In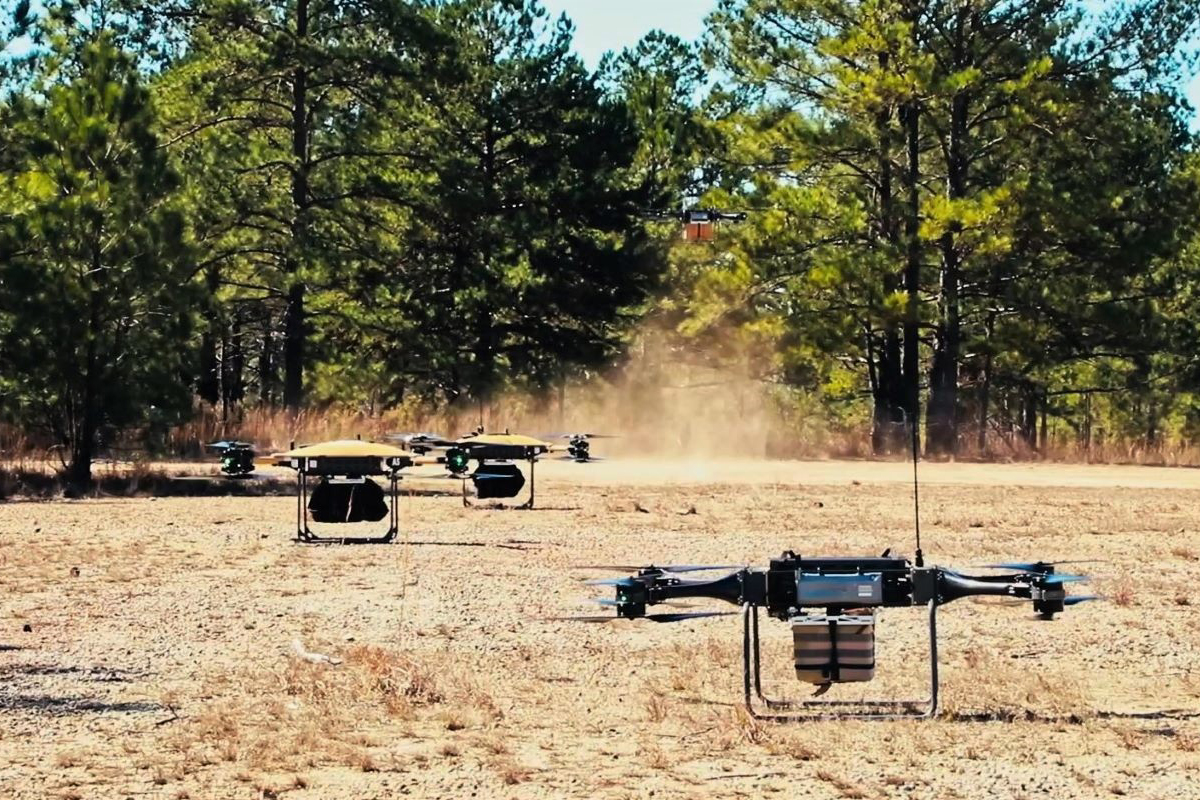 The government of Ontario, Canada has partnered with AI startup NuPort Robotics to test and promote AV tech, specifically NuPort's autonomous truck. The $3 million project (which includes $1 million courtesy of the province's Autonomous Vehicle Innovation Network, AVIN) is targeting short-haul driving routes by retrofitting existing semi-tractor trailers with new sensors and controls.
"The goal is to demonstrate automated technology in a predetermined set of routes, which will enable us to showcase quantitatively that these systems are more efficient, safer and enhance the driver experience."Our goal is to put Ontario and Canada on the world map when it comes to automated technologies." — Raghavender Sahdev, CEO, NuPort Robotics
Rather than outright replace human drivers, self-driving tech is largely playing an assistive role. Head of AVIN Raed Kadri contends that the industry is just entering level three, as defined by this 2018 chart developed by the Society of Automotive Engineers: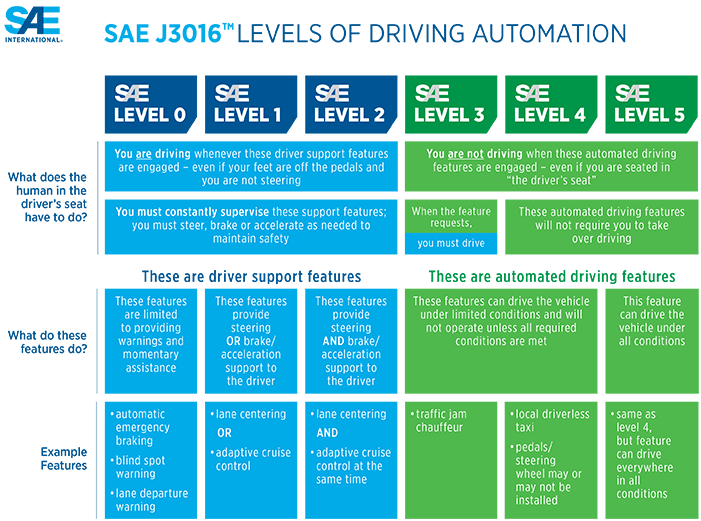 Ontario partnership to test first-of-its-kind autonomous truck technology
Now-Senate Majority Leader Chuck Schumer has outlined plans to leverage the $1.9 trillion COVID relief bill to kickstart the US' move to electric vehicles: 
"It's a bold new plan designed to accelerate America's transition to all electric vehicles on the road, to developing a charging infrastructure, and to grow American jobs through clean manufacturing, and the ultimate goal is to have every car manufactured in America be electric by 2030, and every car on the road be clean by 2040." —Senator Chuck Schumer (D-NY)
The proposal stipulates that anyone trading in a gas car for an electric one would receive a substantial discount, much more than the current $7,500 EV tax credit (which is capped at 200,000 vehicles per manufacturer). Automakers would also be incentivized to phase out internal combustion engines, and tax breaks would be given to property owners to install charging stations at their homes or apartments. This is just a snapshot of the initial strategy, which also aims to support state and local governments to build out EV-friendly infrastructure, as well as additional credits for lower-income earners. Schumer hasn't made the pitch to the president, but it's unlikely that Biden would nix the effort. 
Between Schumer and Secretary of Transportation Pete Buttigieg's rhetoric supporting vehicle electrification, it's likely that these initiatives will start coming to fruition.
Chuck Schumer Has An Audacious Electric Car Proposal
Chuck Schumer wants to replace every gas car in America with an electric vehicle
Automotives shouldn't be the only target when it comes to tackling sustainable infrastructure, exemplified by a new partnership between Schneider Electric France and Wattsense. The two are developing a new Building Management Systems (BMS) Solution that promotes energy efficiency and sustainable development for small and medium-sized buildings, such as bank branches, schools, retail sites, and apartments. The solution, called the Wattsense x Schneider Electric IoT Box, helps buildings monitor and control technical equipment to reduce energy consumption. 
And there you have it, nothing too crazy to report on this week! Be sure to check back in next Monday.