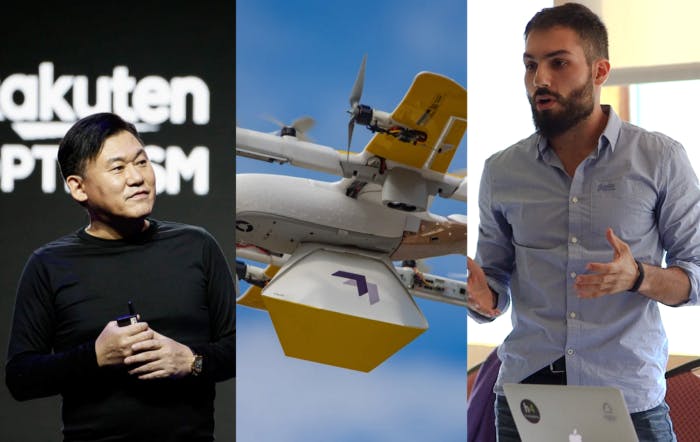 Rakuten talks with governments about its communications platform — Google's drone delivery service drops off library books to kids — Teltoo's Pablo Hesse is named as one of FierceVideo's "Emerging Leaders" finalists
Hello again friends. It's that time of the week again, when we go through the most important announcements in the world of edge computing, 5G innovation and everything in between. So lets break down the headlines:
5G
5G might be set to disrupt broadband service delivery in more ways than most of us thought, it seems. The folks at Nokia surveyed over 3,000 consumers spread across the United States, Britain and South Korea. 75 percent of them (thats 3/4 for those of you who only think in fractions) chose Fixed Wireless Access (FWA) as their most desirable use case for 5G applications. FWA was only one out of 6 different choices that the respondents were able to rank.
This peculiar penchant for FWA makes a little more sense when we look at the reasons. 41 percent of respondents claimed to resent having a single choice when it comes to selecting a broadband provider. Given that ISP clientele tend to be divided up geographically, this shouldn't surprise anyone. 5G mobile operators providing high quality video streaming (which 90% of respondents consider very valuable) need only sweep in without heavy infrastructure costs to compete.
"Video has been a bedrock of social interaction and 5G can greatly improve this capability, while social isolation and remote work likely increase appeal for immersive experience applications."––Josh Aroner, VP of CSP marketing, Nokia
This sort of information couldn't have come at a better time for most mobile operators. The FCC voted 3–2 to adopt a declaratory ruling that will streamline how 5G gets deployed in the U.S. the ruling clarifies the commission's 2014 rules with regard to when the 60-day shot clock for local review begins. That said, the two dissenting commissioners said it's the wrong time — when local governments have the least amount of time and resources as they struggle with COVID-19 and protests on their streets.
The commission also adopted a Notice of Proposed Rulemaking that seeks comment on proposed rule changes regarding excavation or deployment outside the boundaries of an existing tower site and the effects of such activities on eligibility for streamlined review.
"They have to rework the way they process new requests, how they measure tower height, what they do with requests to add more equipment, and how they conceal structures to preserve the visual character of their communities. Addressing these things is not unreasonable. But these clarifications can be hard to put into practice and they were shared with state and local governments for the first time only three weeks ago — and my goodness, they've been busy." — Jessica Rosenworcel, FCC commissioner
FCC's 5G Upgrade order passes 3-2
The FCC today said that it has received 348 applications from parties interested in bidding in the CBRS priority access licenses (PALs) auction, which is scheduled to begin July 23. As expected, applicants include the big three carriers: AT&T, Verizon and T-Mobile as well as cable operators Cox and Charter. Dish is also planning to bid under the name Wetterhorn Wireless.
The list of applicants also includes mid-size service providers such as Midcontinent Communications, US Cellular, Cable One, Shenandoah Cable Television, Windstream, Frontier and Cincinnati Bell. And there are a slew of small service providers on the lists, which account for the majority of the applicants.
"This is the last go-around on this issue; the opportunity to have 10-year licenses for those that obtain them. But you still have GAA that will be out there. And then in any market where a license is not taken, that converts to GAA under a use-or-share model, so there will be an opportunity to use this band for those that either miss out in this bid or decide not to participate. At some point, we'll have to see where those licenses lie and if there are more that have interest and want to push for a second auction in the future." — Michael O'Rielly, FCC Commissioner
AT&T, Verizon, T-Mobile, Cox, Charter among CBRS bidders
Finnish telcos on the other hand, will need to share the same 26 GHz frequency band. Telia, Elisa and Telenor-owned DNA all won frequencies at the country's auction of new high-speed 5G mobile networks on Monday. These licenses will be valid until the end of 2033.
"Over the past 18 months, the 5G network has been made available in 30 cities and municipalities in Finland. This spring, well-functioning connections have proved even more valuable than anticipated"––Finnish Transport and Communications Agency
Finnish telecom operators share new 5G spectrum
Telefonica's german division (Telefonica Deutschland) is gearing towards launching its own next-gen 5G network. The company just signed a deal to sell thousands of its older phone masts to Telxius Telecom for for 1.5 billion euros. That money is expected to help pay for part of an expected set of shiny new 5G network bits. Phone masts have long been popular among investors because they generate steady revenue.
"Telxius will finance 90% of the operation from its own resources and through a capital hike that will be proportionately subscribed by its current shareholders according to their participation in the company, Telefonica said. The remaining 10% will be financed with debt." —Reuters
Telefonica to sell phone masts in Germany to Telxius for 1.5 billion euros
"Helping businesses adapt to our changing world has been a big focus for Google, before and during the COVID-19 crisis. We're excited to be partnering with Telefónica to launch a new cloud region in Spain and help Spanish businesses big and small find new ways to innovate and contribute to the country's economic recovery." Sundar Pichai, CEO, Google and Alphabet
Google Cloud Telefonica Partnership  |  Press Releases
Meanwhile, a new Japanese operator, Rakuten Mobile, is making overtures to governments around the world regarding the Rakuten Communications Platform (RCP). Rakuten Communications Platform contains all the elements of the Rakuten Mobile network, including telco applications and software from multiple vendors, OSS and BSS systems handling customer billing and activation systems, in addition to edge computing and virtual network management functions.
Yet, the company has already delayed the launch of its commercial 5G services because of disruptions caused by the ongoing COVID-19 crisis.
"It's been really encouraging to have very positive conversations with various government officials across the world. I think governments in general have been trying to answer two questions. One is about security, and then this I think all of you are aware about the ongoing path towards how do we secure today's and tomorrow's network. And then the other aspect is about connectivity for the masses, not connectivity only for urban and suburban areas." — Tareq Amin, CTO, Rakuten Mobile
Edge Computing
Ongoing remote operations at many organizations, due to COVID-19 quarantines, introduced unexpected elements and even accelerated edge computing's growth cycle. This year's migration to 5G in the cellular IoT market is enabling significantly more bandwidth and lower latency applications at the edge with no signs of slowing down.
5G networks and the substantial shift to remote operations are making edge computing a new frontier for digital transformation in the enterprise. This interesting webinar hosted by Kentik has a lot of interesting points on the matter and is worth the check-out:
Exploring Edge Computing as a Complement to the Cloud - InformationWeek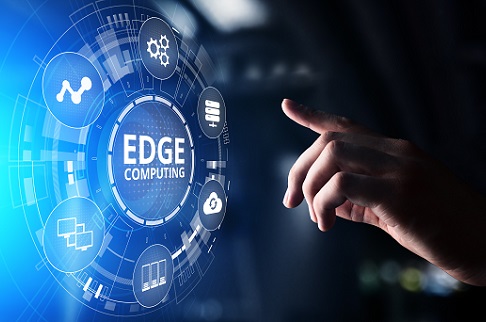 But hey, if you don't go to the edge, the edge will come to you: in the form of smart cities. While cloud computing promises scalability and security for data systems, edge computing's prime feature comprises closer proximity between data storage and processing. You might know this as the perfect combination to power the data-thirsty operations that smart cities run on. The arrival of edge computing does not spell the end for cloud-based solutions in smart city projects.
Instead, as Jia Jen Low suggests, urban planners and technologists may find the combined use of both solutions for varying contexts to be ideal. Both technologies, if deployed appropriately, will address smart city challenges more 'intelligently' and pave the way for more innovative projects to take place.
"The arrival of edge computing does not spell the end for cloud-based solutions in smart city projects. Instead, urban planners and technologists may find the combined use of both solutions for varying contexts to be ideal. Both technologies, if deployed appropriately, will address smart city challenges more 'intelligently' and pave the way for more innovative projects to take place." — Jia Jen Low, TechHQ
https://techhq.com/amp/2020/06/we-need-edge-computing-to-power-the-smart-cities-of-tomorrow/
Telcos, ISPs & Cable
In Kubrick's classic 1987 Vietnam flic Full Metal Jacket, ruthless drill instructor, Hartman (played by the legendary Gunnery Sergeant R. Lee Ermey) discovers a doughnut in one of the recruits' foot locker. Instead of punishing him, however, he decides to punish the entire unit until they turn on him.
Well it turns out that Cox watched that movie too, and it gave them an interesting idea for dealing with heavy broadband users: first threatening and then following through on cutting the bandwidth speeds to entire neighborhoods as a means of punishing a single customer.
Cox's decision to throttle its heaviest users isn't much different from decisions we've seen other ISPs make at different times, but punishing the entire neighborhood for the actions of one person while simultaneously refusing to tell that person what they needed to do to bring themselves into compliance are collectively extremely consumer hostile.
"Slashing people from 35Mbps to 10Mbps is a non-trivial bandwidth cut that could impact how quickly people are able to upload video or other media projects — and the chances of needing to handle that kind of rich media work online have gone up markedly in the past three months." — Joel Hruska, Extreme Tech
Between catching reruns of Full Metal Jacket, the people at Cox apparently also had time to read the study from Nokia from above. Cause they're also getting ready to get back into the mobile market. That's a decided reversal from Cox's position in 2018, when it said it has no plans to re-enter the wireless industry. However, the details of Cox's mobile strategy, including when it might launch and which wireless network provider it might partner with, are still unclear.
Cox has a lengthy history in the wireless industry. The company built its own 3G CDMA wireless network using 700MHz spectrum and Huawei equipment in 2010, but shuttered the effort in 2012. It also sold mobile services through a Sprint MVNO during that period.
"We believe the market is becoming more attractive for us to enter the wireless space and we are exploring it more aggressively now, but have not announced any specific plans. We have not entered into any MVNO agreements yet." -Todd Smith, company spokesman, Cox Communications
Cox readies a re-entry into mobile | Light Reading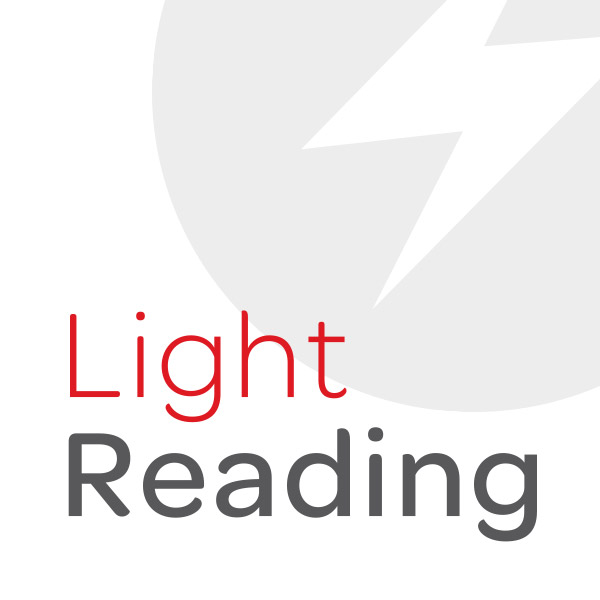 India's flagship telco Reliance Jio Infocomm says Wi-Fi is no longer just a convenient value-added service but now part of Jio's converged mobility strategy. Further, the company believes that the relevance of Wi-Fi is only going to increase in the post-COVID-19 world, especially for the home Wi-Fi segment. As people are forced to stay indoors, they are increasingly using the Internet to conduct professional and personal tasks, including banking, shopping, working from home, e-learning, and more. This means that the opportunities for the wireless sector have expanded.
"We foresee key changes in home Wi-Fi where the usage pattern is going to be changed from entertainment and browsing to access cloud applications and VPN. In the post-COVID-era, Wi-Fi is going to be a default service with any connectivity requirement, and equipment (Access Points) will be part of the service." — Reliance Jio Infocomm spokesperson
Oh and Sprint customers should look out for marked improvement in their mobile service next week. The Sprint-T-Mobile merger is now complete on paper, and soon, in real life too!
One million Sprint customers are in for a big T-Mobile surprise next week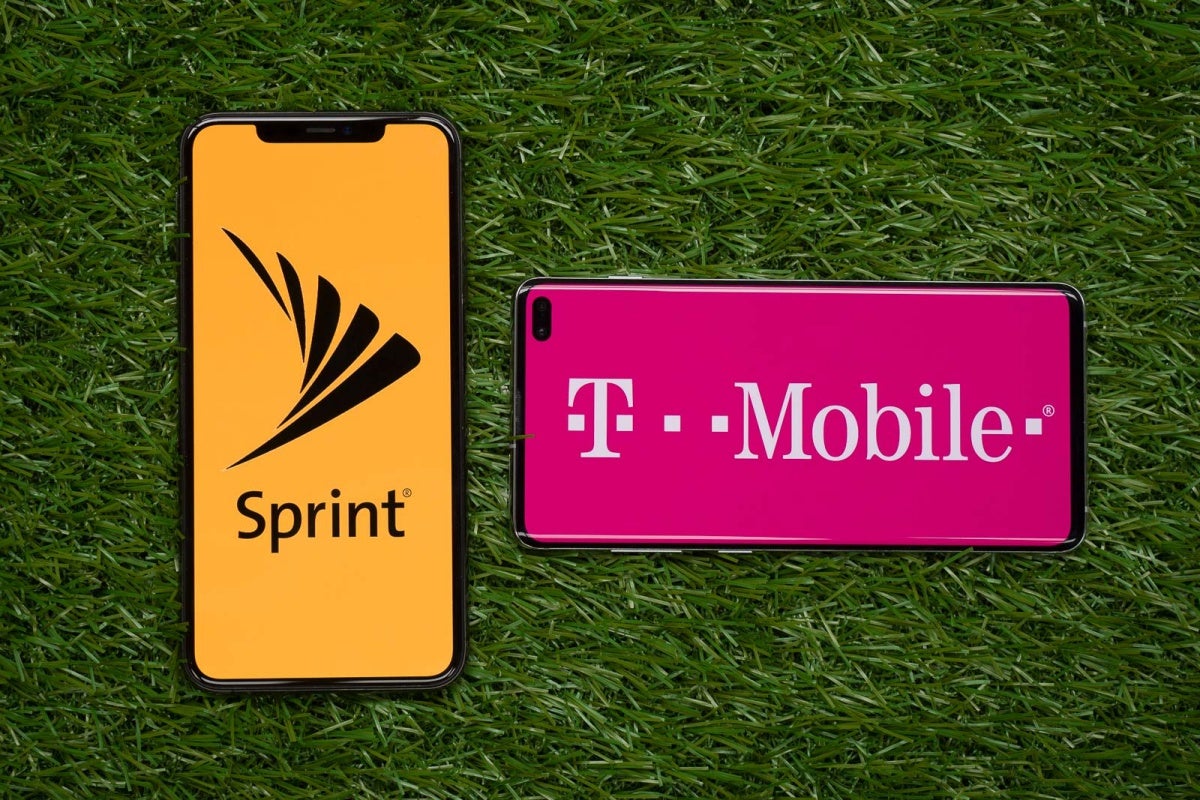 Drones
South Korea's most remote areas will soon be receiving deliveries via drone soon. Pablo Air, founded in 2018, a new drone startup expects UAVs to provide the islands with high-efficiency deliveries that can replace the expensive ships currently used to carry passengers and cargo. The company has chosen to begin its operations in Incheon as it has an airport, port, industrial complexes, and a free economic zone, making it perfect for transporting goods from mainstream transportation methods to the delivery drones. The drones will use the port's logistics infrastructure to get the drone deliveries off the ground.
"The drones will be making deliveries from the mainland in Incheon, South Korea, to the islands in the same region. The drones aim to eliminate regional inequality in logistics for the transportation of daily goods." — Josh Spires, Drone DJ
Remote parts of Korea to see drone delivery in 2021 - DroneDJ
But, as we've covered in previous issues, a variety of factors are pushing drone technology to mature faster than ever. Bored, homebound kids in Christiansburg Virginia will soon be getting library books delivered to their homes via drone, thanks to Google.
"I think kids are going to be just thrilled to learn that they are going to be the first in the world to receive a library book by drone."––Kelly Passek, Montgomery County Public Schools Librarian
Google's Drone Delivery Service Now Dropping Library Books to Kids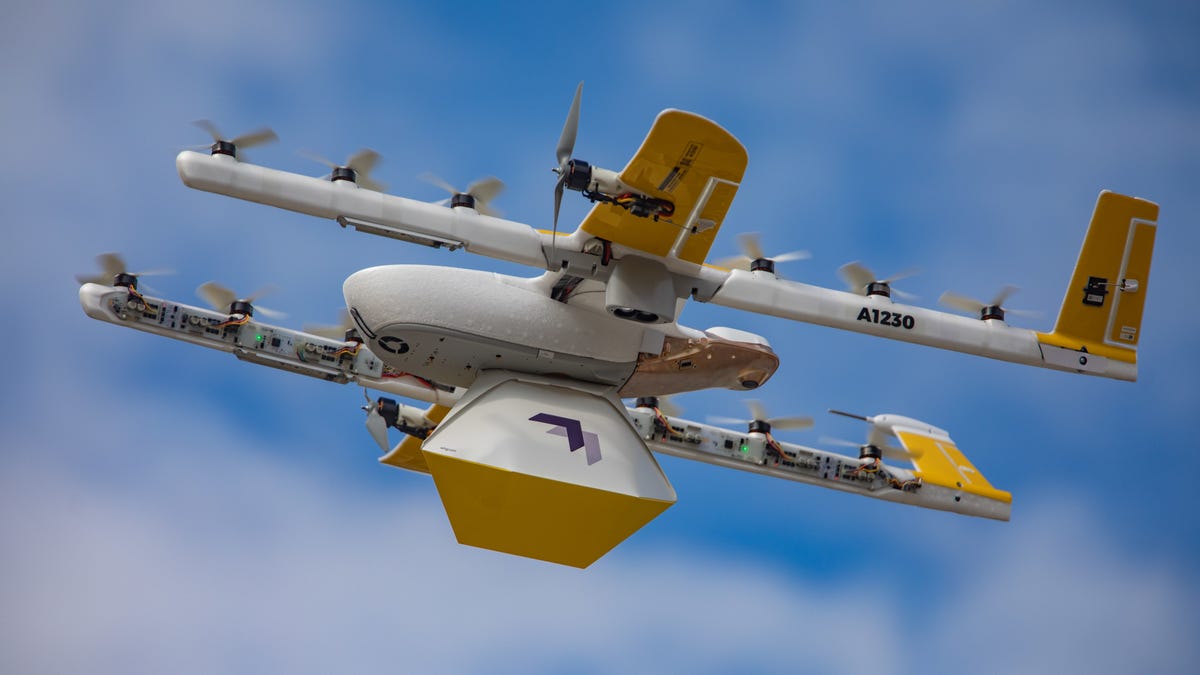 Streaming & Gaming
China's NetEase has priced its upcoming secondary listing in Hong Kong at $123 Hong Kong dollars per share. NetEase, one of China's largest gaming companies, has been listed on the Nasdaq in the U.S. since 2000. The company said that 25 ordinary shares are worth one Nasdaq-listed American depositary share, or ADS. That means the $123 Hong Kong dollar offer price translates to around $397 per ADS. That's a roughly 6.6% discount to NetEase's closing price of $425.37 on Friday in the U.S.
"NetEase's listing in Hong Kong comes amid rising tensions between the U.S. and China, which are threatening to affect Chinese companies listed on Wall Street. American lawmakers are also pushing for greater scrutiny of Chinese companies through new proposed legislation that holds the threat of delisting some firms in the U.S." Arjun Kharpal, CNBC
NetEase prices its $2.7 billion listing in Hong Kong with shares to start trading on June 11
In other news, our friend, Teltoo's Pablo Hesse, received quite the honor last week. We'll let this article speak for itself:
2020 Emerging Leaders - Teltoo's Pablo Hesse
Security & Privacy
It seems like just yesterday when we fell in love with Zoom, as the company's easy-to-use interface and unique features made it easy to work, study and catchup during the lockdowns. But it appears the company has a dark side. Zoom closed the account of U.S.-based Chinese activist "to comply with local [Chinese] law" the company claimed recently. But their full statement suggests Zoom closed the account due to concerns in China, which forbids free discussion of the 1989 Tiananmen pro-democracy movement. This isn't even the first time that the company contributes to stifling freedom of expression in the communist country. In May, Zoom announced that it would no longer provide free accounts to China-based users, citing "regulatory requirements." The company continues to sell paid accounts in China.
"Just like any global company, we must comply with applicable laws in the jurisdictions where we operate. When a meeting is held across different countries, the participants within those countries are required to comply with their respective local laws. We aim to limit the actions we take to those necessary to comply with local law and continuously review and improve our process on these matters. We have reactivated the US-based account." ––Zoom statement
Zoom closed account of U.S.-based Chinese activist "to comply with local law"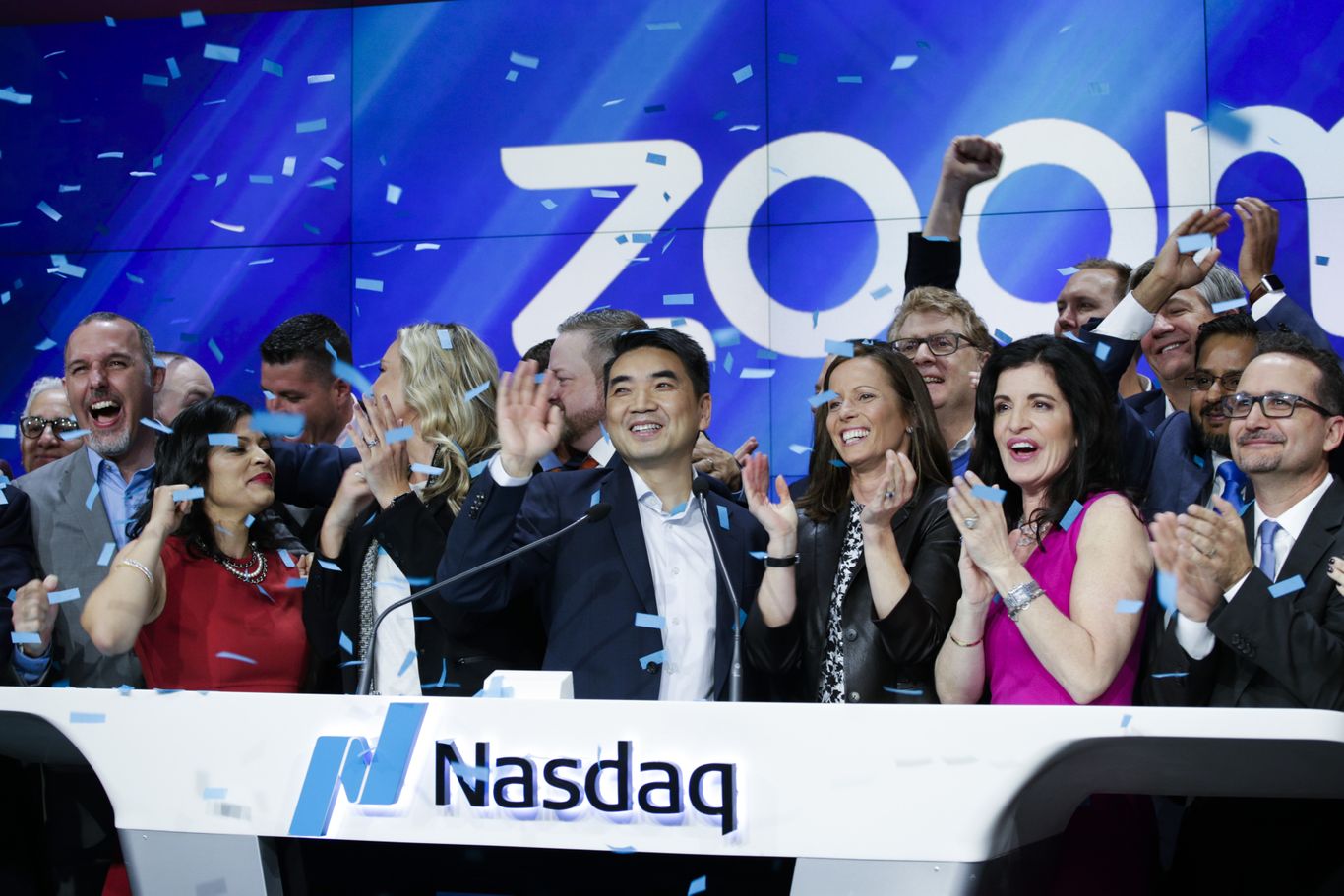 Self-described "Computer Wizard" Christian Haschek has something to say about the A1 Telekom Austria Hack. We'll let him say it for us:
The A1 Telekom Austria Hack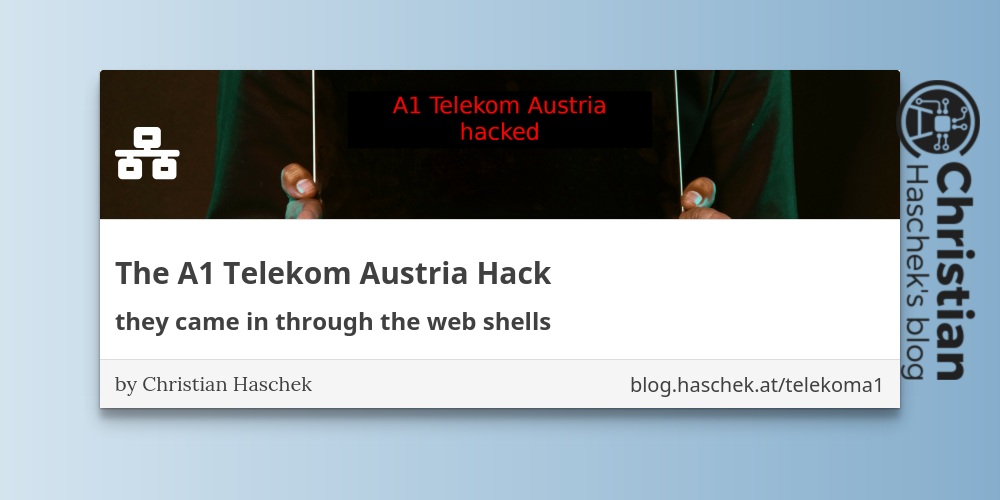 Business
Liberty Global today announced a strategic partnership with Kapsch, that will include a transfer of the company's Austrian IT services unit to Kapsch, who will then provide IT services back to Liberty Global. As Liberty Global has reshaped its footprint across five European markets over the past two years, including its former UPC Austria GmbH, the Company has been optimizing its operations while aligning to its new geographic footprint.
"Kapsch is an innovative technology company with more than 125 years of experience. We are particularly strong in the area of digital transformation and have a rich history of supporting the most successful companies in Austria. We look forward to this exciting partnership and supporting Liberty Global with our first-class technological capabilities and service excellence." Jochen Borenich, COO, Kapsch BusinessCom
https://www.marketscreener.com/LIBERTY-GLOBAL-PLC-13450308/news/Liberty-Global-announces-strategic-agreement-with-KapschLiberty-Global-today-announced-a-strategic-30738472/
Telenor Group announced on 9 April 2019 that it had entered into separate agreements with Finda and PHP to acquire 54% of the shares in the Finnish telecom operator DNA for EUR 20.90 per share in cash, in total EUR 1.5 billion. Following approval by the general meetings of the sellers and required regulatory approvals, the transaction has today been completed. In Telenor Group's financial reporting, DNA will be consolidated from 21 August 2019.
"We are pleased to have completed this transaction and begin our story with DNA. As a strong challenger in Finland's mobile market, DNA complements our operations in the Nordic region, and I am looking forward to welcoming our DNA colleagues to the Telenor family," Sigve Brekke, CEO, Telenor Group
China's NetEase has priced its upcoming secondary listing in Hong Kong at $123 Hong Kong dollars per share. NetEase, one of China's largest gaming companies, has been listed on the Nasdaq in the U.S. since 2000. The company said that 25 ordinary shares are worth one Nasdaq-listed American depositary share, or ADS. That means the $123 Hong Kong dollar offer price translates to around $397 per ADS. That's a roughly 6.6% discount to NetEase's closing price of $425.37 on Friday in the U.S.
That's all we've got for this week. Reach us on twitter if there's any coverage we missed. And as always, please wash your hands.