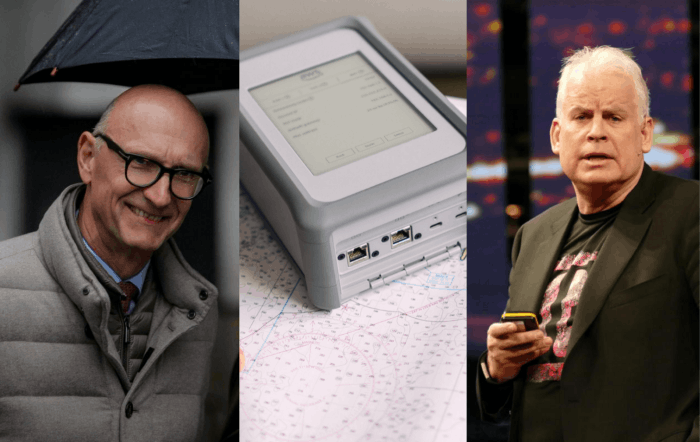 CEO of Deutsche Telekom Tim Hoettges opposes blanket bans on foreign vendors — AWS announces release of new 'Snowcone' Edge device — T-Mobile's President of Technology Neville Ray apologizes over network outage
Are you ready for a Huawei crossover episode? Since I can't hear you screaming back at me, I'm going to assume you're all enthusiastically responding "YES" with the enthusiastic––yet naive––joy of children waiting for their favorite performer to come on stage. But don't worry, we'll cover other important developments in the world of telecommunications and edge computing as well…you know, for the sake of narrative balance. Lets break it all down here:
5G:
As we've covered multiple times already, despite of––or more accurately, because of–– the ongoing COVID-19 pandemic, the deployment of 5G networks across the world, and especially the United States, is progressing at a record rate. Ericsson has already revised its 2020 forecast for global 5G penetration upwards. The company's latest report now predicts 2.8 billion global 5G subscriptions by the end of 2025.
Both AT&T and T-Mobile are racing towards complete coverage by the end of this year by running their 5G networks on a low-band spectrum. AT&T CTO Andre Fuetsch has even suggested that their network might be fully operation by the end of this summer. However, much of this depends on the mobile operator's ability to fulfill a rather ambiguous promise to virtualize its network. AT&T claims that they're close to reaching their goal of putting 75 percent of their network functions under SDN control by the end of this year. AT&T's SDN program has yielded significant capex savings by disaggregating hardware from software and allowed "more disruptive technology to come in and frankly intercept a lot of the vendor and technology lock in that networks had in the past. This move has been welcomed by many of the telcos enterprise customers who benefit from these network augmentations for increased video conferencing capacity among other things. Much of this, of course, is thanks to software upgrades.
"You don't have to have all this compute horsepower sitting right at the device. You could now take advantage of not just the cloud compute infrastructure that could be 1,000 miles away, but something much, much closer." — Andre Fuetsch, CTO, AT&T
Rival T-Mobile, which is looking to catch up on time lost absorbing Sprint has also unveiled its' plan to maximize the reach of its 5G network: "simply get as much 600 (MHz) and 2.5 (GHz) rolled out as is humanly possible this year and next". The company might already be on the right path. T-Mobile now has more millimeter wave spectrum than AT&T
We've all made and my competition has made a lot of statements about 5G, what launched and when it launched. But the reach and impact of that has been very, very limited today. Very limited in terms of coverage availability, the customer experience, you name it. This year, that will change."––Neville Ray, President of Technology, T-Mobile
T-Mobile's Neville Ray reveals 5G playbook: Move fast on 2.5 GHz, 600 MHz
Verizon's timeline for nationwide 5G footprint places it behind the other two mobile operators in the race. A key aspect of Verizon's market position on 5G is heavily dependent on its ability to use dynamic spectrum sharing (DSS), software that allows operators to use the same spectrum for 4G LTE and 5G on a demand-generated and automated basis. But the COVID-19 pandemic might affect Verizon's plans in other, less expected ways. For example, the operator's decision to blanket NFL stadiums with mmWave 5G coverage may not result in the in-person experiences it initially intended for some time.
"We do not have plans at this time to have millimeter wave as nationwide coverage. We will use low band and hopefully mid band at some point to be able to do that. And then we will use … that millimeter wave in pockets where we believe that we really need those slamming fast speeds, and high capacity, and very low latency." ––Heidi Hemmer, VP of technology, Verizon
T-Mobile's German parent company, Deutsche Telekom, is making equally impressive inroads in the home country. The company touted its 5G coverage of over 16 million consumers in Germany last week. 12,000 5G antennas are already live, with 40,000 expected on air by the end of 2020. DT has even made a few new network purchases "ahead of schedule" to keep up with demand.
"This is the largest 5G initiative in Germany. We are bringing 5G to urban and rural areas for half of the German population. And we are now reaching this milestone earlier than planned. Despite the Corona crisis, we have expanded 5G without detours. Our networks have worked reliably." ––Dirk Wössner, CEO, Telekom Deutschland
Deutsche Telekom's 5G network covers 16 million people in Germany
Meanwhile, Nokia just revealed that it has successfully completed a series of Over-the-Air 5G NR (new radio) trials in the C-band spectrum. The drive tests, which achieved stable peak throughput speeds of over 1 Gbps, were performed in Dallas, Texas.
"The mobile industry is dependent on the allocation of new spectrum to increase capacity and deliver enhanced mobile broadband services. This test, in the C-band, is significant because it proves that we have a solution ready-to-go following the completion of the spectrum auctions in the U.S. later this year. We are already working with all major U.S. carriers and look forward to strengthening our relationship with them further by deploying C-band and delivering incredible 5G experiences to business and subscribers across the country."––Tommi Uitto, President of Mobile Networks, Nokia
Nokia First to Achieve Live C-Band Network in the U.S. Reaching Speeds of Over 1 Gbps
And for all those people asking themselves what to do with all the amazing new bandwidth that 5G networks will provide, well there's Lenovo's new 5G capable laptop.
"Given that the Flex 5G is only launching on Verizon, though, it'll only be able to take advantage of the mmWave side of the spectrum. That's something that will likely limit the usefulness of 5G on the device. . . unless you're planning on using your laptop exclusively outside in the various parks and street corners that are within Verizon's coverage." -Chaim Gartenberg, The Verge
The Lenovo Flex 5G is the world's first 5G laptop you can actually buy
Edge Computing:
Last week, Amazon introduced AWS Snowcone which it advertizes as a small, lightweight, rugged, secure edge computing, edge storage, and data transfer device. AWS Snowcone weighs 4.5 pounds and includes 8 terabytes of usable storage. It is small (9″ long, 6″ wide, and 3″ tall) and rugged, and can be used in a variety of environments including desktops, data centers, messenger bags, vehicles, and in conjunction with drones. Snowcone runs on either AC power or an optional battery, making it great for many different types of use cases where self-sufficiency is vital.
"Today I would like to introduce you to the newest and smallest member of the AWS Snow Family of physical edge computing, edge storage, and data transfer devices for rugged or disconnected environments, AWS Snowcone. . . you can use Snowcone for data migration, content distribution, tactical edge computing, healthcare IoT, industrial IoT, transportation, logistics, and autonomous vehicle use cases." ––Jeff Barr, 'Chief Evangelist' for AWS
Introducing AWS Snowcone – A Small, Lightweight, Rugged, Secure Edge Computing, Edge Storage, and Data Transfer Device | Amazon Web Services
Meanwhile, Hewlett Packard Enterprise is trying to grab the attention of telcos that in turn need to make a buck from their pricey 5G infrastructure by selling low-latency edge computing applications to biz customers. This might be an interesting deal for enterprise customers––more so than consumers who may not be willing to spend cash on this––with edge computing in particular presenting a potential revenue stream. But crucially, HPE reckons Edge Orchestrator as a tool to help telcos compete with the incumbent public cloud providers, like Amazon, Microsoft, and Google.
"For sure high bandwidth applications like video and gaming will benefit [from edge computing]. Anything really that requires large file sizes, need for speed and low latency. This concept has been accelerated in light of the current challenges and everyone working remotely. All processes and workflows need to be redesigned with a greater focus on digital transformation." — HPE spokesperson
In a recently published case study, edge software startup Edgegap is boasting that it dramatically improved the online game experience for customers of an unnamed game studio. Edgegap was able to select between 142 locations on which to run its software; the studio used six "relay" sites to enhance game performance. In this case study, fairness was improved 66% of the time by cutting round-trip time. The difference in latency was cut by 31 milliseconds on average, the company claimed.
In another case study, the owners of Hemnet, a Swedish classified-ad site for those interested in buying, renting or brokering real estate, turned to Cloudflare for help opening up a new site section for people looking at property outside Sweden. As a bonus, Hemnet has had more than 100,000 cyberthreats rebuffed each month by Cloudflare's Advanced DDoS Protection application, which is a security service integrated with Cloudflare's service platform.
"[Edgegap's] software was able to cut the average round-trip time (the time it takes to send a packet to a destination and get it back) per player by 46.5% compared to using the cloud." — Jim Nash, EdgeIR
Two edge computing case studies: Happier gaming and faster site development
We've covered on several occasions how the ongoing pandemic is changing the way we work in permanent ways, much of this being powered by edge computing, but, as David Linthicum suggests, maybe the post-pandemic move to edge computing requires some thought. This is particularly true foe security and data volume apparently.
According to him, when minicomputers, PC, and LANs came along, and we moved processing out to PC workstations and smaller compute platforms. We saw the decentralization of computing. These days we're also considering decentralization again, with the rise of edge computing. Edge architectures add complexity, considering that the data must be secured on the client workstation as well as in the cloud, with some adding an intermediary server that also requires security. But also, a public cloud storage system with built-in automated database scaling can handle pretty much any volume of data that's tossed at it.
"The pandemic has pushed employees and processing to a highly distributed model and not by choice. Edge computing is front and center as something that should be leveraged alongside cloud computing — and instead of cloud." — David Linthicum, InfoWorld
The post-pandemic move to edge computing requires some thought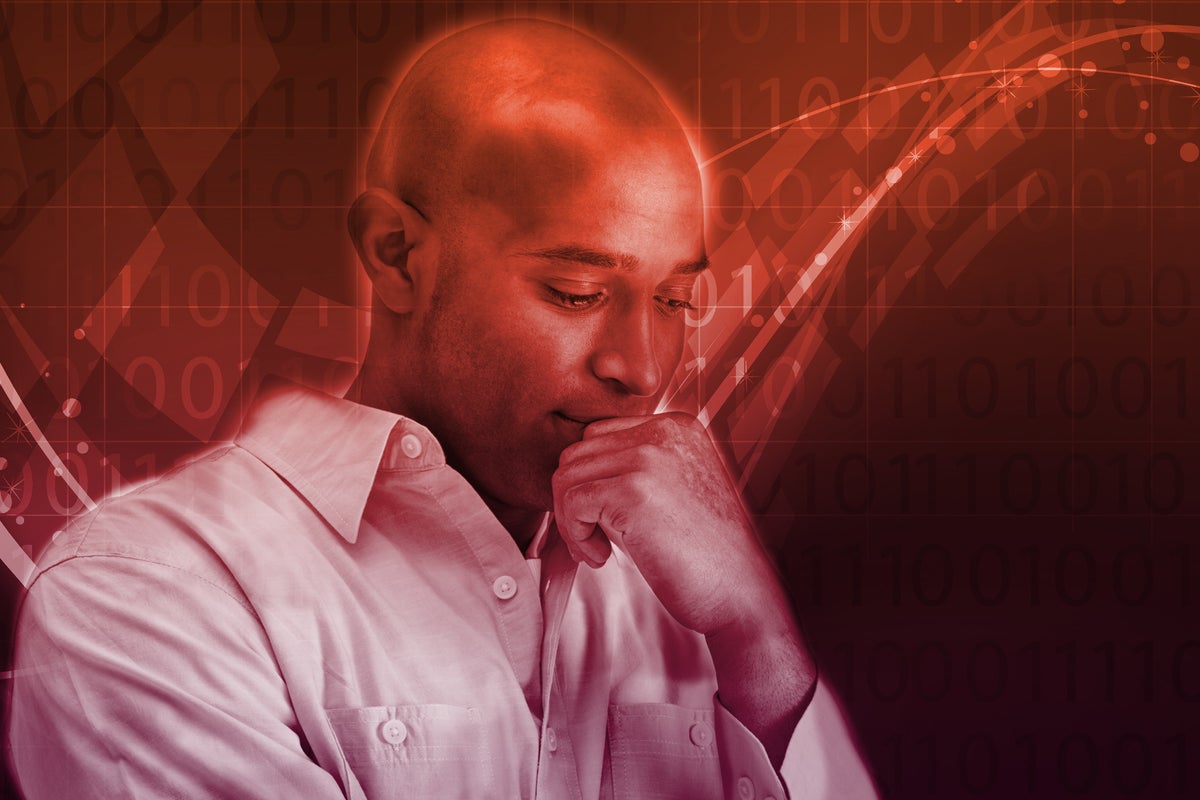 #HuaweiGate:
Alright, here's the section you've really been awaiting to reach––and it's worth it, I promise!
The United States placed Huawei on the list in May 2019, citing national security concerns. But now, the US Department of Commerce just posted rules for allowing American companies to work with Huawei on 5G and other standards––and it's a blood bath!
Reuters reported on Monday that the rule had been approved and sent to the Federal Register, the official U.S. publication for rules. It was posted for public inspection on the Federal Register's website on Tuesday and is scheduled to be formally published on Thursday. It also amends the Huawei "entity listing," which restricts sales of U.S. goods and technology to the company. The move may be a long-awaited step to clarify that U.S. companies can participate in international standards bodies — even where certain listed entities are present.
"As international standards serve as the building blocks for product development and help ensure functionality, interoperability and safety of the products, it is important to U.S. technological leadership that U.S. companies be able to work in these bodies in order to ensure that U.S. standards proposals are fully considered." ––U.S. Department of Commerce rule
U.S. posts rule allowing U.S. companies to work with Huawei on 5G and other standards
However, former Google CEO Eric Schmidt ( who now now chairs the Pentagon's Defense Innovation Board) says that the 2019 ban was necessary since the Chinese manufacturer is a legitimate security threat. While Schmidt seems certain that Huawei has committed some offenses that make it a threat to U.S. national security, he also points out that the real problem that U.S. leaders have with the company is that Huawei is a Chinese company with a name known worldwide that is making better products than its competitors. Unsurprisingly, Huawei has repeatedly denied accusations like the one made by Schmidt. A statement from Victor Zhang, Huawei's U.K. chief, once again denies that the company is close to the communist government in the country.
"[Prejudices] need to be thrown out. The Chinese are just as good, and maybe better, in key areas of research and innovation as the West. They're putting more money into it. They are putting it in a different way, it is state-directed in a way that is different from the West. We need to get our act together to compete."––Eric Schmidt, former CEO of Google & Chair of Pentagon's Defense Innovation Board
Former Google CEO reveals the real reason why the U.S. attacks Huawei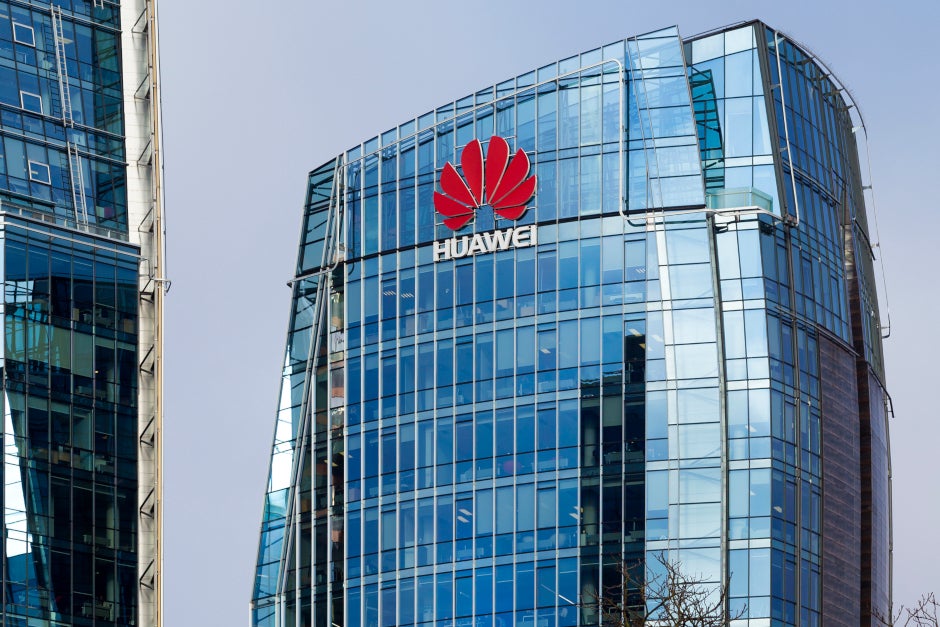 Meanwhile Deutsche Telekom CEO Tim Hoettges reacted to a possible scenario where Germany would bow to US pressure and issue a similar ban on Huawei 5G networking tech, calling it "Armageddon"––sources tell us he wasn't referring to the 1998 blockbuster starring Bruce Willis. The move would cost DT––whose 5G networks relies heavily on Huawei network hardware to extend coverage to 16 million people, or around 20% of the population so far––billions of euros. But hey, there's always Ericsson.
"Excluding one provider would reduce our flexibility. We oppose blanket bans." — Tim Hoettges, Deutsche Telekom
Deutsche Telekom describes potential Huawei ban as 'Armageddon' scenario
Deutsche Telekom: We oppose blanket bans on foreign vendors
Meanwhile in Britain, major telcos British Telecom and Vodafone are rushing to stock up on any Huawei Kit they could grap as if it were toilet-paper or hand sanitizer. This move comes after British security officials apparently told domestic telcos to ensure they have enough Huawei equipment on hand in anticipation of US sanctions aimed at disrupting the Chinese firm's ability to maintain critical supplies.
"Ensuring that products and components are kept up to date is essential to maintaining the security of networks. Escalating US action against Huawei may affect its ability to provide updates for products containing US technology." — National Cyber Security Centre (NCSC)
BT and Vodafone told to stock up on Huawei kit over US sanctions
Telcos, ISPs & Cable:
Peak usage levels on US cable networks spiked in early March and have since flattened out and even begun to dip down in recent weeks as stay-at-home orders began to loosen around parts of the country. Peak downstream usage is up just 6.6% since March 1 and was down 2.3% the week of May 30 and down 6.2% the week prior. US cable operators generally have slowed down or backburned some major projects involving virtualization and distributed access architectures so they can prioritize on the near-term needs. However, peak usage trends during the pandemic and the likelihood that some percentage of people will continue to work at home, is expected to cause some cable operators to accelerate plans to beef up the capacity they have dedicated to the upstream.
"US cable operators generally have slowed down or backburned some major projects involving virtualization and distributed access architectures so they can prioritize on the near-term needs. However, peak usage trends during the pandemic and the likelihood that some percentage of people will continue to work at home, is expected to cause some cable operators to accelerate plans to beef up the capacity they have dedicated to the upstream." — Jeff Baumgartner, Senior Editor, Light Reading
Peak usage on US cable networks falls back to Earth | Light Reading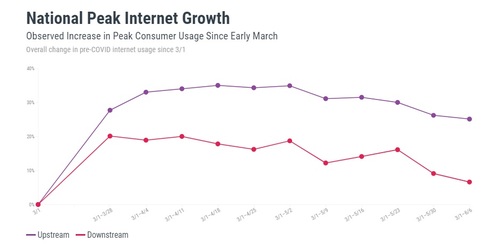 Virgin Media, the UK's largest cable operator, has shed new light on network usage trends during the pandemic, disclosing that broadband customers have been downloading an extra 3.4 gigabytes of data per day on average compared to the download levels seen in February 2020. With everything rolled up, Virgin Media estimates that its broadband customers, on average, have downloaded an extra 325GB of data during the three months or so since lockdown versus pre-pandemic levels over the same time period.
"With everything rolled up, Virgin Media estimates that its broadband customers, on average, have downloaded an extra 325GB of data during the three months or so since lockdown versus pre-pandemic levels over the same time period." ––Jeff Baumgartner, Senior Editor, Light Reading
Virgin Media broadband subs have downloaded an extra 325GB during pandemic | Light Reading

As the telecom providers grow their operations, they are going to need expertise in how to automate, orchestrate, and, to a lesser extent, secure their new NFV-based base stations.
"The question is how service providers can greatly reduce latency as newer, data-intensive technologies like autonomous driving emerge. Part of the solution lies in the capabilities of 5G itself. The latest evolution of wireless networks will reduce latency while increasing bandwidth and throughput. But that is only one aspect of what will enable computing offerings at the network edge." — Royi Benyossef, investor, Samsung NEXT TLV
https://www.calcalistech.com/ctech/articles/0,7340,L-3833998,00.html
So why did T-Mobile's network go down so hard last week? Well T-Mobile doesn't think it was that bad, claiming that only abouit a fifth of calls were lost. The company issued an apology late Tuesday that you can read in its entirety below, and on Thursday, CTO Neville Ray provided a further explanation. The short version: a fiber-optic circuit failed, and its backup circuit also failed, which caused a chain reaction that strained the network to the point that many calls and texts couldn't make it through.
"Every day we see the vital role technology plays in keeping us connected, and we know T-Mobile customers rely on our network to ensure they have connections with family, loved ones and service providers. This is a responsibility my team takes very seriously and is our highest priority. Yesterday, we didn't meet our own bar for excellence." ––Neville Ray, President of Technology, T-Mobile
The nationwide T-Mobile outage is over, calls should be working again
T-Mobile explains why its network went down hard, claims only a fifth of calls were lost
IoT, Autonomous Vehicles + Drones:
If you thought workers at Walmart were treated like robots, well that might soon be literally true:
Honeywell International Inc, a major supplier of aerospace products, said Monday it launched an unmanned aerial systems business to bet on the autonomous aviation space — drones, air taxis, and unmanned cargo delivery vehicles. Honeywell doesn't build drones itself but provides autonomous flight controls systems and aviation electronics.
Some of Honeywell's customers include Intel-backed Volocopter, Slovenia-based small aircraft maker Pipistrel, which is developing an electric vertical take-off and landing aircraft for cargo delivery, and UK-based Vertical Aerospace, which has test flown a prototype vehicle last year that can carry 250 kilograms and fly at 80 kilometers an hour.
"We're not trying to bet on who's going to have the best drone. We want to sell to everyone's drones." ––Murray Grainger, head of Honeywell Ventures
Honeywell launches new business unit to capture drone market
Oh, and Elon Musk is at it again ––this time, revolutionizing battery technology––again. Contemporary Amperex Technology (CATL) says its new battery is capable of powering a vehicle for more than a million miles (1.2 million, to be precise — or 1.9 million km) over a 16-year lifespan. So Elon is building a new battery facility in Luton, UK, probably––i donno…The BBC article was pretty confusing to read so i'll let you take a crack at it.
"Mr Musk's ambition is to create the iPhone of cars — a must-buy product that revolutionises our driving experience, while also delivering him a big fat profit. That's what will make us ditch our old diesel and petrol cars. But there is also something much bigger at stake: climate change. If cheaper, better batteries enable a rapid switch to electric vehicles, and give us renewable energy whatever the weather, then clearly they are going to be central to efforts to decarbonise our economy."–– Justin Rowlatt, Chief environment correspondent, BBC
How Elon Musk aims to revolutionise battery technology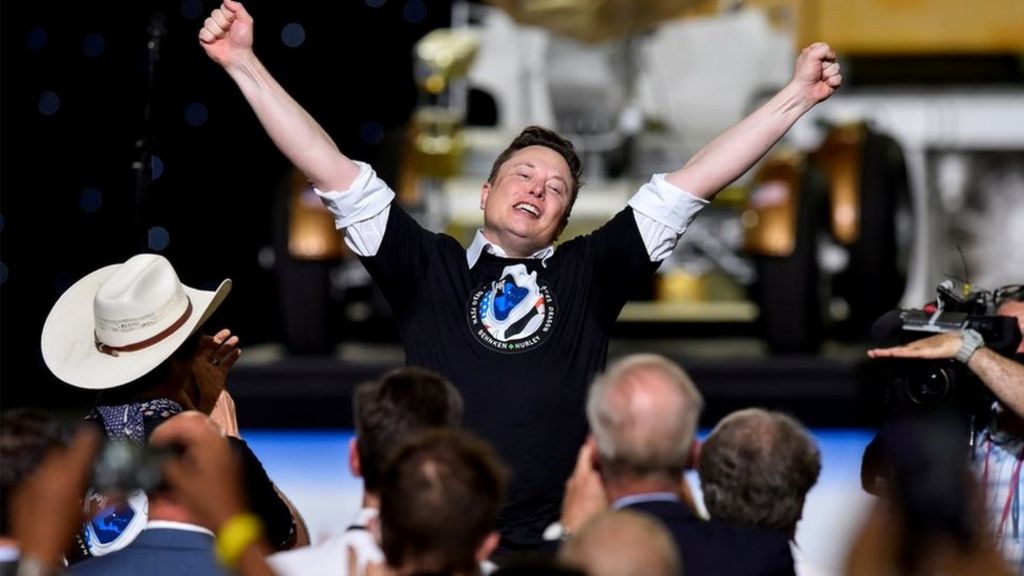 Streaming & Gaming:
Akili Interactive was awarded FDA clearance on Monday for EndeavorRx, a "digital therapeutic" developed to treat ADHD through a video game experience. The regulatory decision makes the Boston company's product the first prescription therapy that comes in the form of a video game. To a child playing EndeavorRx (screenshot above), the experience is similar to many quest-type video games. A child controls a character navigating a fantasy world on a hover board. That character must stay on course while steering clear of fire, flying objects, and other distractions or obstacles. The experience is intended to improve a child's ability to pay attention and stay on task.
"This spring Akili made its game available on a limited basis, based on new FDA guidance supporting the use of new digital technologies for treating psychiatric disorders in light of the COVID-19 outbreak. Speaking last month at Xconomy's Xcelerating Life Sciences Boston event, Akili CEO Eddie Martucci said that the pandemic is creating a "new normal" in which patients and clinicians are looking for alternatives to pills." — Frank Vinluan, editor, Xconomy
Designed for edge and on-premise compute-intensive workloads where video channel density, throughput and latency are critical requirements, the new Xilinx Real-Time Video Appliances feature optimized hardware architectures and software to deliver the industry's highest channel density and lowest latency performance. The appliances are available in two pre-configured options integrating Xilinx Alveo data center accelerator cards — the High Channel Density Video Appliance and the Ultra-Low Bitrate Video Appliance.
Xilinx tunes up server for live video streaming | Light Reading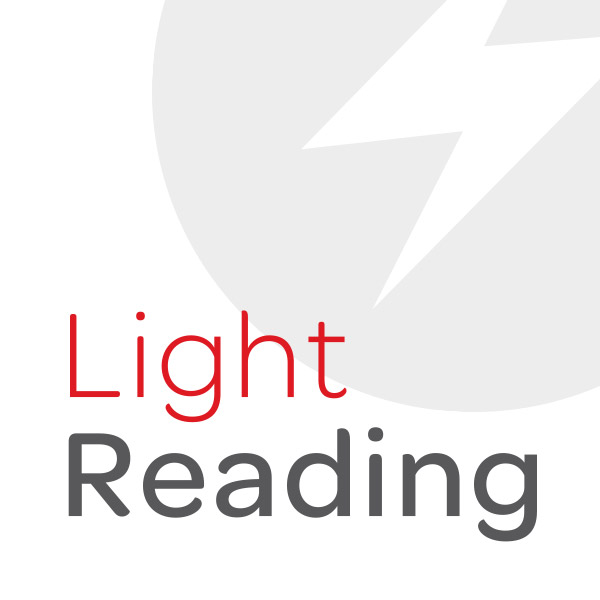 Security & Privacy:
South Africa's Postbank has suffered a major data breach, forcing the financial institution to replace 12 million bankcards after rogue employees stole its 36-digit master key. The attackers could have also accessed the bank's systems, editing account balances, and resetting or filling up Postbank cards. By December 2019, bank officials registered around 25,000 fraudulent transactions in their system. Between 8 million and 10 million cardholders were affected and, besides stealing funds from their accounts, the bad actors could have also exfiltrated the personal information of an additional 1 million customers.
"Data breaches have become a day-to-day struggle for businesses and organizations across the world and, from time to time, the bad actors lurk within the organization itself. According to reports, in December 2018, the culprits covertly printed out the bank's master key in plain text, stealing approximately $3.35 million from beneficiaries who receive social grants every month." — Alina Bizga, Security Boulevard
Oh an Mozilla (the makers of Firefox and a few other tools most of us probably use) is introducing its own VPN now––because, why not?––well more specifically, because we are now spending more time online than ever, so we need more protection. Simple, right?
Well, yeah, it's Mozilla. To build the best VPN, they croudsourced from us . After all, who knows you better than us, right? They started recruiting Beta testers in 2019. They were amazed the recruitment attract potential testers from over 200 countries around the world.
"We learned from you and our peers that many of you want to feel safer online without jumping through hoops and decided to start with the goal of providing device-level protection. This is why we built the Firefox Private Network's Mozilla VPN, to help you control how your data is shared within your network. Although there are a lot of VPNs out there, we felt like you deserved a VPN with the Mozilla name behind it." ––The Firefox Private Network Mozilla VPN Team
Business:
The pandemic crisis has exposed the Philippines' woeful digital infrastructure. But a partnership between two unlikely saviors may make the difference. The country has an entrenched duopoly in both fixed and mobile services. Owned by two of the country's richest families, the Philippines operators are among the most profitable telecom businesses in the world. In the last financial year PLDT and Globe reported EBITDA margins of 52% and 53% respectively. By comparison, Axiata, which runs mobile operators across the region, reports a 41% margin, and China Mobile 40%.
"The next five years is not, in any form, going to be a good investment for anyone. Not for China Telecom, not for decades. But Dennis had to do it, because there's going to be a lot of egg on the president's face if the third telco project didn't happen." -Dennis Uy, businessman and diplomat
Philippines' unlikely saviors make $5B network bet | Light Reading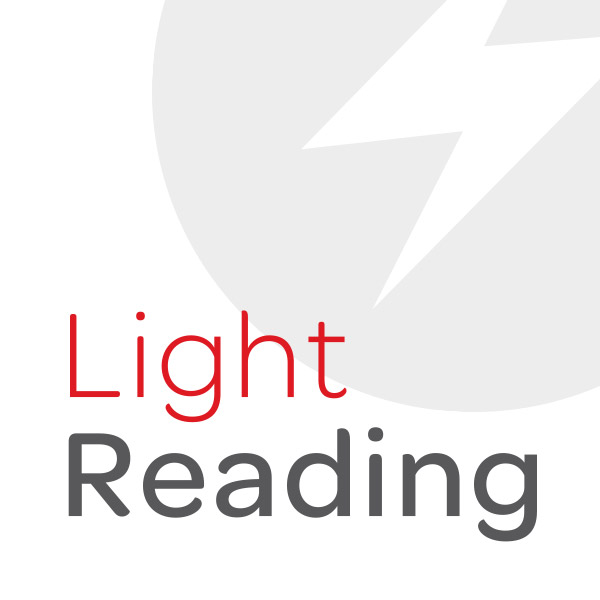 Well, that's all I've got for this week. Oh, and to all of our French-Canadian friends celebrating St Jean Baptiste Day today, amusez-vous bien mes estis!