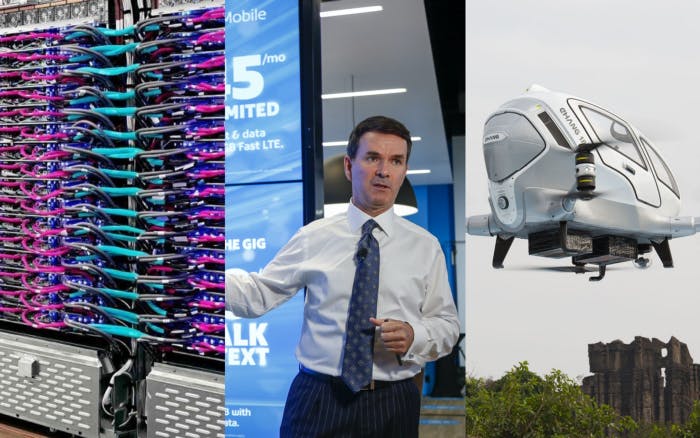 Tensor processing units (TPUs) in one of Google's data centers — Shaw Communications introduces "Shaw Mobile" offering — EHang passenger drone to be tested in Quebec, Canada
Before we get into our usual rundown of news from this past week, it's important to address the behemoth in the room: last Wednesday's six hour tech anti-trust hearing in the US Congress.
In case you missed it, opening remarks capture its tone quite nicely:
"Our founders would not bow before a king, nor should we bow before the emperors of the online economy." — David Cicilline, Chairman, House antitrust subcommittee
The "emperors," in this case, are arguably the biggest names in tech: Bezos, Pichai, Zuckerberg and Cook — CEOs of Amazon, Google and Alphabet, Facebook and Apple, respectively (though that's probably redundant to anyone reading this).
The congressional hearing is part of a larger ongoing investigation into competition — or lack thereof — in the digital market. Given that United States antitrust laws were first implemented in a world where the radio was considered breakthrough, they're in dire need of an upgrade. Hopefully, this effort will lead to policies better tailored to address 21st-century problems.
While each of the four CEOs fielded tough questions about their company's anticompetitive track records, Bezos had a particularly rough go: caught snacking and then being told to un-mute himself. Billionaires, they're just like us!
Jeff Bezos having to be told that he's accidentally on mute during a zoom congressional hearing is maybe the greatest gift of 2020

— Leo Daube (@leodaube) July 30, 2020
And now, back to our regularly scheduled programming:
5G:
Ericsson just built a 5G smart factory in Texas, and Verizon is first in line to receive their first product: millimeter wave "Street Macro" 5G base stations. As the company is quick to proclaim, this is the first 5G radio unit manufactured on American soil, answering the call for more U.S.-based suppliers in wireless (read: outside of China).
"Ericsson's smart factory is a cornerstone of our collaboration as we work together to bring 5G to our consumer, enterprise and public safety customers. Together these types of innovation will accelerate our 5G deployments, as we expand our 5G leadership in technology and continue to rapidly build the ecosystem with our partners." — Kyle Malady, CTO, Verizon
Check out their promo video for some visuals on the project:
Verizon takes delivery of Ericsson's U.S.-made 5G base station
While other providers are busy launching their 5G networks, Dish has just kicked off their journey through partnering with VMware.They're in good company — competitors AT&T, Vodafone and Deutsche Telekom have also opted to use their telco cloud platform. The buildout is set to begin next year, and will also include an edge component:
"We can move the workload from the edge to the core. . . we let the business dictate, and the customers dictate, where we move that edge to." — Stephen Bye, EVP and Chief Commercial Officer, Dish
Dish chooses VMware's cloud for 5G | Light Reading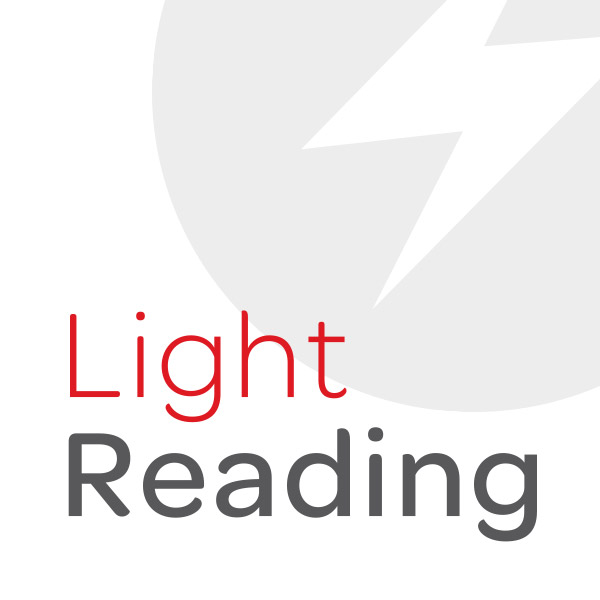 As if COVID-19 hasn't caused enough damage already, those waiting on the edge of their seats for the new 5G iPhones may need to brace themselves for disappointment come September. Though the release may be pushed back, it is notable that Apple is set to introduce Qualcomm's 5G modems in their 2020 iPhone lineup less than a year after their $4.5B settlement with the modem supplier over patent disputes.
Qualcomm hints that the 5G iPhone might not arrive in September
#HuaweiGate: the saga continues
Portuguese telcos NOS, Vodafone and Altice are next to join the Huawei exodus, all stating their decision to forgo Huawei kits in the core systems of their 5G networks. The move is likely at the behest of tacit pressure from the United States. The Portuguese government, however, is left with clean hands — something they were eager to reiterate in an official statement (in a move to appease both the US and China, two major business partners).
"[Huawei's exclusion] has nothing to do with the options or impositions of the Portuguese government, which in this matter is absolutely aligned with the European orientation." — Pedro Nuno Santos, Infrastructure Minister of Portugal
Exclusive: Portugal telcos won't use Huawei for core 5G networks though no government ban
Though the Shenzhen-based company is quickly becoming a global pariah amidst allegations of state-sponsored espionage, Huawei is nowhere near positioned to fold — given that they own 15% of essential 5G-related patents. This means that companies dependent on Huawei's intellectual property could potentially be on the hook for billions in royalties and fees.
"As a global standard for 5G emerges, Huawei technology may become essential to carriers. . . there's a risk that Huawei's technological advantage could be turned into political leverage by Beijing." — Robyn Mak, Reuters
Breakingviews - China's Huawei holds a 5G trump card
Edge:
French telecoms company Orange recently announced their strategic partnership with Google Cloud, aimed at developing edge computing services as 5G networks are rolled out across Europe.
"The strength of Orange's network, combined with Google Cloud's platform, will help pave the way for new advanced cloud and edge computing services for the telecommunications industry in Europe. We look forward to working together with Orange to bring new services and applications to customers and businesses alike, while also continuing to grow our support for European enterprises in their digital transformation journeys." — Sundar Pichai, CEO, Google and Alphabet
This is exactly the kind of deal Olivier Garret refers to in a recent piece for Forbes outlining how edge computing is set to see a flood of investment parallel to "trendier" tech like AI, AR, 5G and IoT.
"[Edge computing is] the golden thread that connects today's most exciting megatrends. You see, cloud computing is great for many of today's technologies. But it's too slow for tomorrow's tech breakthroughs." — Olivier Garret, Founding Partner & CEO, RiskHedge
Why Big Money Is Already Pouring Into Edge Computing
Tom Leighton, CEO of content delivery network provider Akamai, was heard heralding the company's Edge presence in a recent quarterly conference call: stating that the company's platform covers 300,000 servers in over 4,000 locations with about 1,500 network partners. He also took the time to throw shade at competitors:
"A lot of the other CDNs who talk about doing edge or edge computing, maybe they're in a couple of dozen cloud core data centers, which is really not the edge. . .in fact, you could take probably about maybe even all of our CDN competitors, put them together, and they don't get anywhere close to the edge presence that Akamai has." — Tom Leighton, CEO, Akamai
Analysts pretty much unanimously agree that the market for edge computing is set to explode, and more and more companies are looking to break into the market. SBA Communications and American Tower being the most recent to join the fray.
Akamai CEO: We dominate edge computing | Light Reading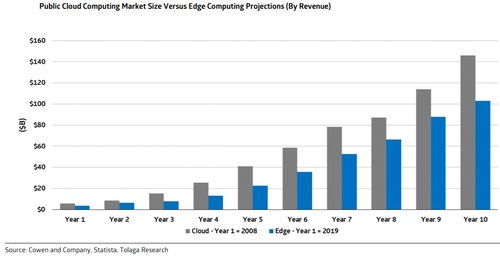 Telcos, ISPs & Cable
Following in the footsteps of competitor T-Mobile, Verizon recently announced that they would be launching a lower-cost internet option targeted at rural customers, called LTE Home Internet. The comments section, however, expressed little enthusiasm…

Verizon Takes on T-Mobile in Rural Home Internet Arena
Speaking of satellites, the Federal Communications Commission unanimously approved Amazon's proposed fleet of 3,236 low-orbiting satellites, Project Kuiper. The $10 billion initiative is aimed at providing internet access to underserved communities across the United States, and will begin development in Amazon's facility in Redmond, Washington.
"We have heard so many stories lately about people who are unable to do their job or complete schoolwork because they don't have reliable internet at home. . . There are still too many places where broadband access is unreliable or where it doesn't exist at all. Kuiper will change that." — Dave Limp, Senior Vice President, Amazon
FCC approves Amazon's Kuiper Project
Canadian operator Shaw Communications recently introduced "Shaw Mobile," a simplified mobile service offered to residential broadband customers. The service mirrors that of their American counterparts — Comcast with Xfinity Mobile and Charter with Spectrum mobile — though is unique in that unlike Comcast and Charter, Shaw operates its own mobile assets.
"Shaw Mobile is entering the picture as Canadian regulators seek out more competition and relief on wireless pricing among the nation's three major mobile players (Bell, Rogers Communications and Telus), and believes that the new offering not only meets but exceeds what the government is pursuing." — Jeff Baumgartner, Light Reading
'Shaw Mobile' banks on network convergence | Light Reading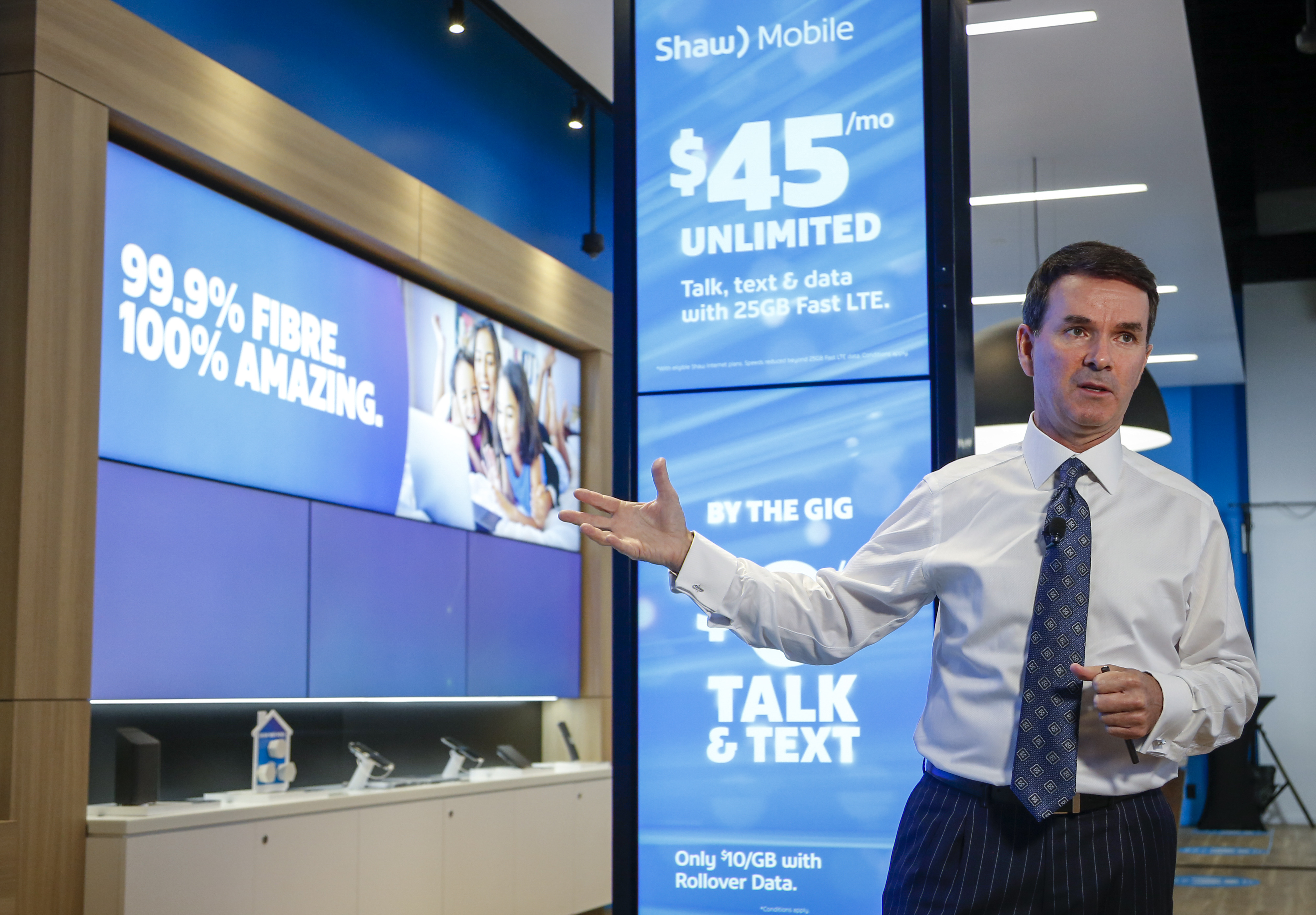 AI & Drones:
According to the latest set of metrics released by MLPerf, Google's fourth-generation tensor processing units (TPUs) show an average improvement of 2.7 times over the third-gen model. What does this mean? AI and machine learning are getting a significant upgrade in speed and performance.
"This demonstrates our commitment to advancing machine learning research and engineering at scale and delivering those advances to users through open-source software, Google's products, and Google Cloud. . . Fast training of machine learning models is critical for research and engineering teams that deliver new products, services, and research breakthroughs that were previously out of reach." — Naveen Kumar, AI Software Engineer, Google
It's a bird! It's a plane! No, it's an Autonomous Aerial Vehicle — or more colloquially known as passenger drone — and it's recently been approved for test flights in Quebec, Canada. The Chinese company EHang envisions a future where people will be able to call one of their drones as easy as ordering an Uber, though the Urban Air Mobility industry has a long way to go before a solid regulatory environment is established.
"Superior to the traditional manned aircraft, the technology design concept of EHang AAV follows three philosophies: full redundancy to ensure security, autonomous pilot and cluster control of the intelligent command and control center. This eco-friendly and intelligent low-altitude passenger-grade autonomous aerial vehicle provides a low-altitude short-and-medium-haul transportation solution for the future intelligent transportation." — EHang Website
Check out the EHang 216 in action:
Cloud:
The United States Army just moved 30 terabytes of data from its financial enterprise system from on-site storage centers to the cloud through Amazon Web Services. Under the previous system, maintenance cost millions of dollars.
"This modernization effort will improve the user experience, improve reliability and disaster recovery. . . with our data in the cloud, it's more visible, accessible, understandable, trusted, interoperable and secure; and more easily maintained by a service provider." — Col. Donald Burton, Project Manager, Army General Fund Enterprise Business System
Cloud migration modernizes Army's financial enterprise
A recent survey conducted by consumer research firm Parks Associates concluded that 30% of US broadband households expressed interest in a "Netflix for gaming" experience. Honestly, I'm surprised it wasn't more.
Cloud gaming is set to bring in $3 billion in subscription revenue annually, and is only looking up.
A recent survey conducted by consumer research firm Parks Associates concluded that 30% of US broadband households expressed interest in a "Netflix for gaming" experience. Honestly, I'm surprised it wasn't more.
Cloud gaming is set to bring in $3 billion in subscription revenue annually, and is only looking up.
"The ongoing 5G network rollout, promising high speeds and sub-10 millisecond latency, has further boosted interest [in cloud gaming]." — George Jijiashvili, Senior Analyst, Omdia
https://www.technewsworld.com/story/86768.html
Business Developments:
To wrap things up, here are a few business developments that went down this past week:
American company Harmonic landed a major deal with Vodafone Germany, the largest cable operator in Europe, to deploy their "CableOS" network virtualization platform; Liberty Latin America acquires Telefonica's operations in Costa Rica, the second largest mobile service provider in the country; and Nokia transfers their cable access business to Vecima networks.
Harmonic adds Vodafone to its 'CableOS' win list | Light Reading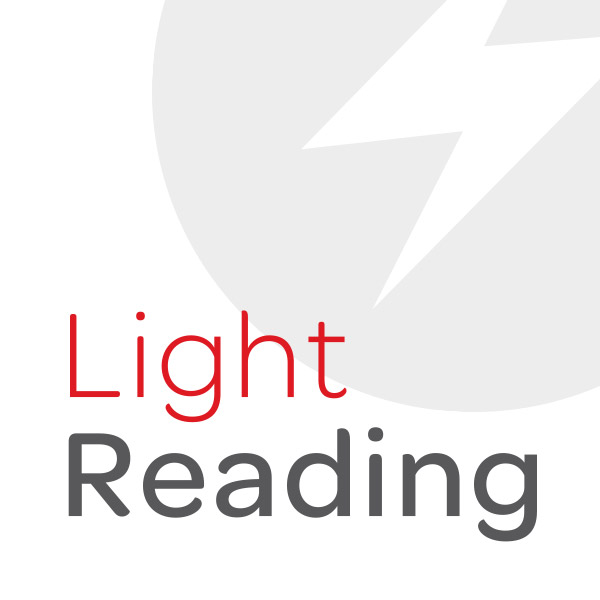 https://lla.com/blog/liberty-latin-america-acquire-telefonicas-operations-costa-rica
In other notable news, Trump's proposed TikTok ban is leading to potentially prohibition-level angst amongst Gen Z-ers in the United States (not the wrath I would want to be soliciting pre-election, but that's just me). The hugely popular video-sharing app has been under scrutiny for potential misuse of data as well as ties to the Chinese government; allegations which have been staunchly denied by its Beijing-based owner, Bytedance.
Microsoft, of all companies, may be swooping in to save the day by buying out US-operations. Heroes don't always wear capes, right?
Is there anything else we missed? Let us know on Twitter @mutable.