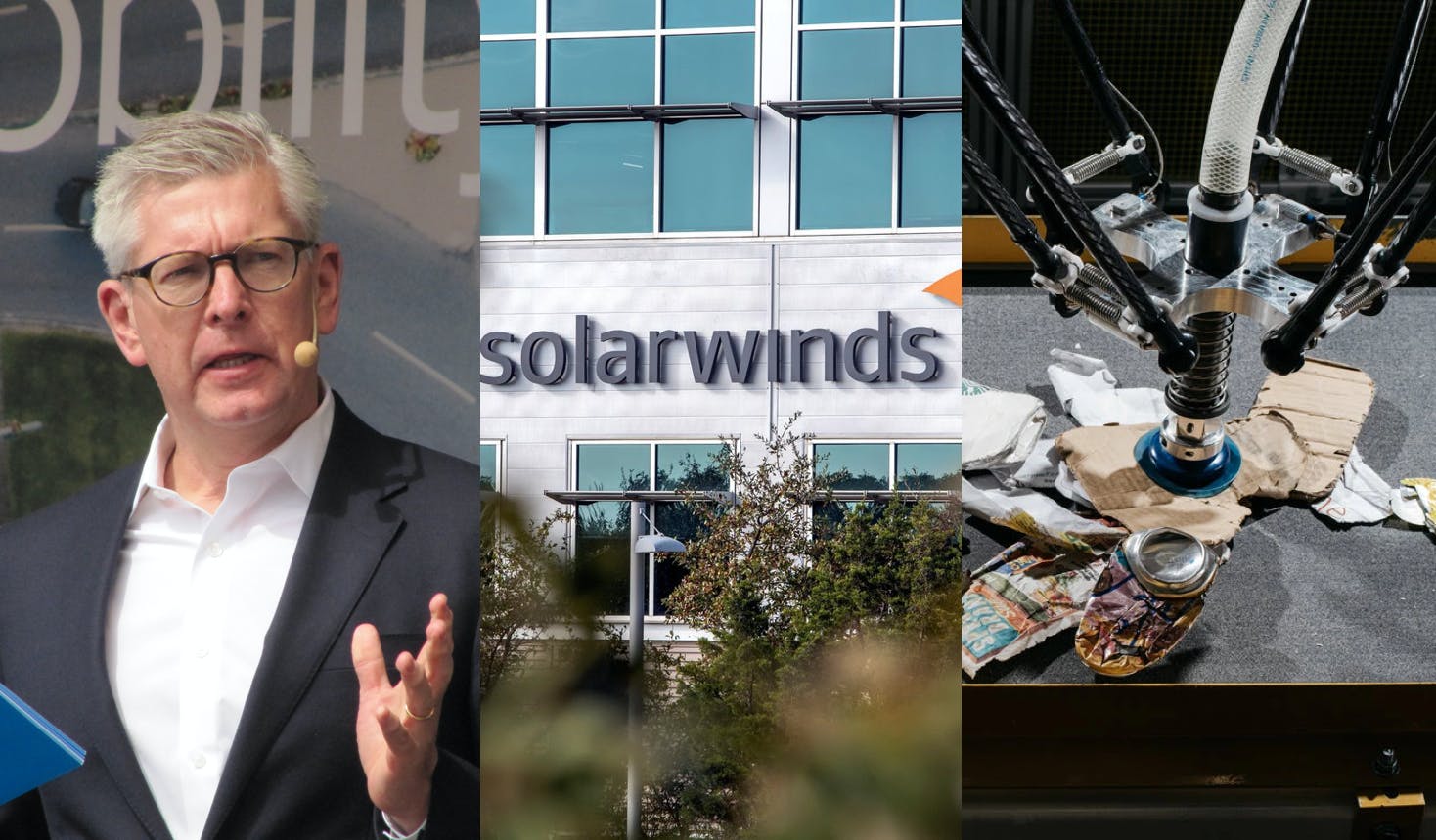 Ericsson CEO lobbies Swedish minister over Huawei ban—The more learned about the SolarWinds hack, the worse it looks—AMP Robotics raises $55 million for AI that picks and sorts recyclables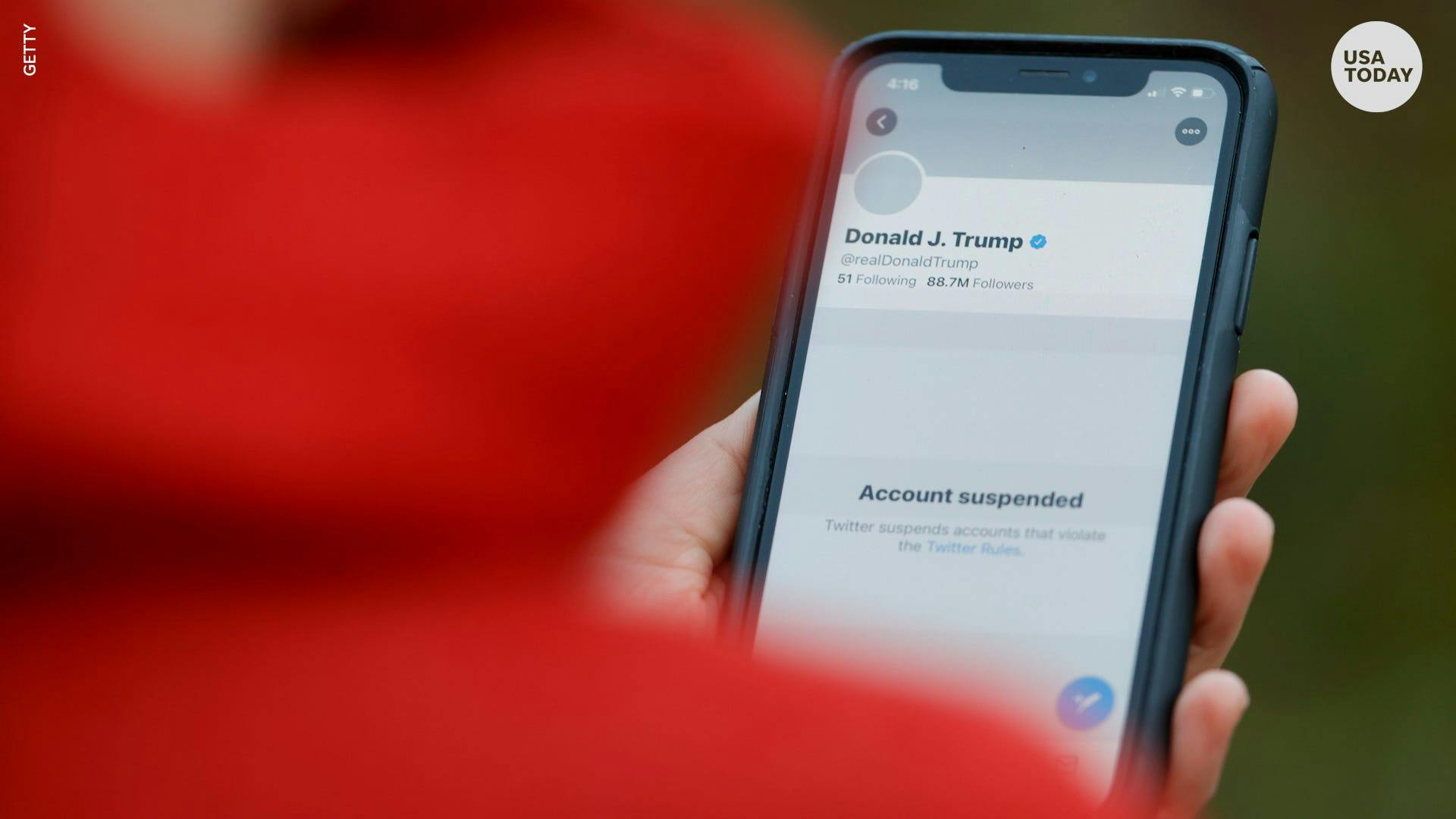 But we've decided to that speak for itself. Moving on to other recent #TechNews:
5G
The U.S. C-Band auction has already raked in over $78 billions in bids, blowing the previous 2015 AWS-3 record of $45 billion completely out of the water. 
T-Mobile, AT&T, and Verizon are the top spenders—with the latter having the most at stake when it comes to acquiring more spectrum. With the least amount of mid-band out of the nation's top carriers, Verizon knows that acquiring more will make or break their position in the race to 5G. Cowen analysts have estimated that the company has spent $35 billion—though the FCC won't disclose the auction winners until late February, at the earliest. 
"We don't think a higher-than-expected spectrum cost will negatively impact Verizon's capital investment plan. If anything, the higher price puts more pressure on Verizon and any high bidder to build more quickly to secure a return on this investment."—Walter Piecyk & Joe Galone, Analysts, LightShed Partners
Despite the accelerating rollout of 5G networks, however, many people haven't switched over to 5G-capable devices. Luckily, more affordable phones are on the way thanks to Qualcomm's new chip, the Snapdragon 480, which is compatible with both sub-6GHz and mmWave 5G (as well as WiFi 6!).
Cheaper 5G Phones Are on the Way Thanks to Qualcomm's New Snapdragon 480 CPU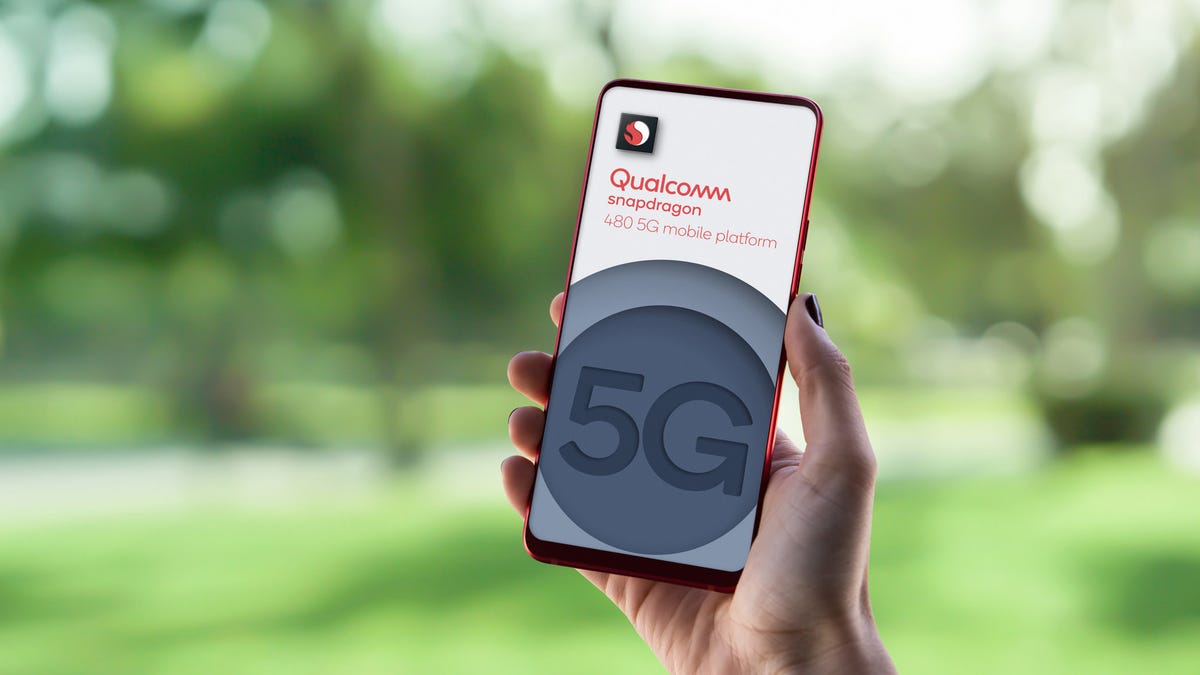 Though the Taiwanese startup TMYTEK is currently known for selling products that make it easier to test 5G millimeter wave equipment—with big name clients including KDDI, SoftBank, and Fujitsu—founder and president Su-Wei Chang detailed plans to develop and commercialize base stations following their upcoming Series B round. A new member of the O-RAN alliance, TMYTEK is one of the actors positioned amongst the world's biggest telecoms that strive to create more interoperable mobile networks—challenging the dominance of Nokia, Ericsson, Samsung, and Huawei.
Speaking of the top telecoms equipment providers, recent information has come to light that Ericsson CEO Börje Ekholm lobbied a Swedish minister to reverse a ban on Huawei and ZTE from Sweden's 5G rollout. Yep, you read that right—they wanted the ban reversed.
Though staunch competitors, Ericsson is also partnered with Huawei; with nearly 8% of the company's global sales is in China. Given the fact that all of Sweden is only roughly the size of half of Beijing, the Chinese market represents a much larger opportunity than their smaller, Scandinavian home turf. 
There's one thing that everyone can seem to agree on:
"The reality is we thrive in a situation where there is competition. [It] drives out the best from us." —Börje Ekholm, CEO, Ericsson
Ericsson CEO lobbied Swedish minister over Huawei ban – report
Cable, Telcos, & ISPs
Now that the COVID-19 Relief bill has passed, the FCC needs help deciding how to spend the $3.2 billion earmarked for the Emergency Broadband Benefit Program. But before that can happen, key questions still need to be addressed, such as: which providers should receive funding, how to determine what households qualify for support, what devices are eligible for reimbursement, and how should the reimbursement process be structured. For low-income households and students without the means to study from home, government support is needed now more than ever.  These issues should have been addressed...yesterday. 
"Tens of millions of Americans do not have broadband simply because they cannot afford it. No family should have to decide between keeping the lights on or getting the household connected, especially during a public health crisis that has made being online more essential than ever." — FCC Commissioner Geoffrey Stark
FCC Seeks Help Handing Out Billions in COVID-19 Broadband Aid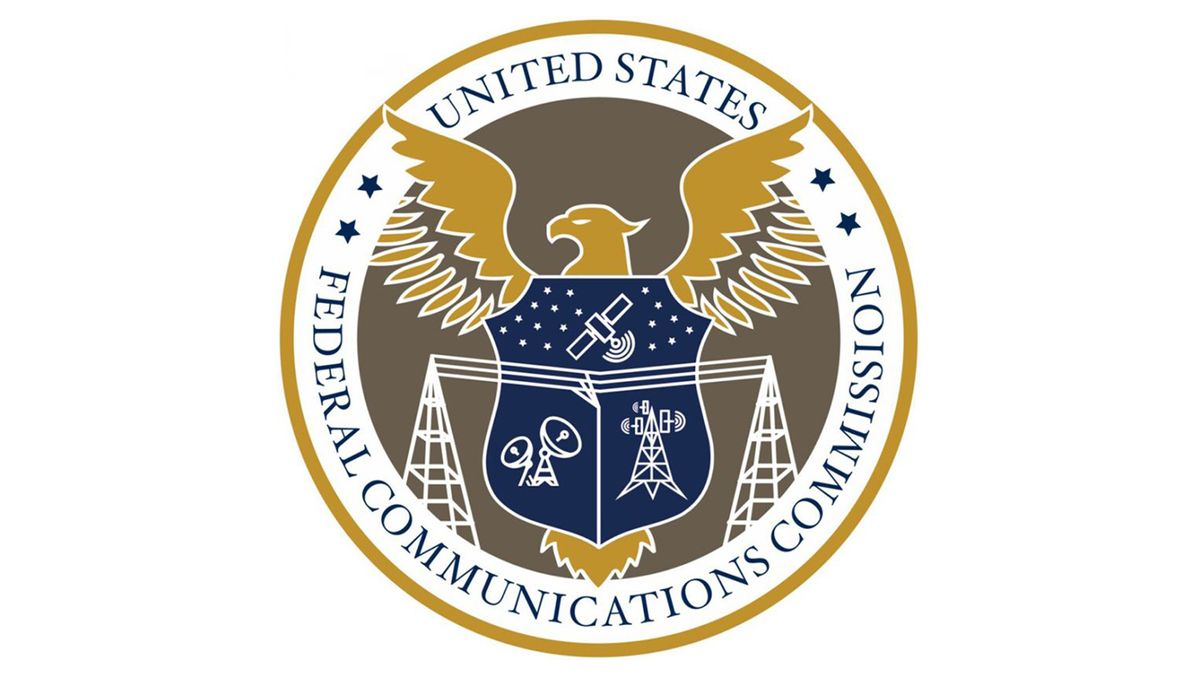 The FCC also green-lit a SpaceX mission to launch ten Starlink satellites into polar orbit, which the company argues will help enable them to expand their service to Alaska—a huge priority under the Commission's push for ensuring high-quality, rural broadband nationwide.  Despite this win, the FCC also announced that they would defer making a decision on SpaceX's request to modify its license to allow for lower satellite orbits, without stating when they expected to rule on the matter.
Lawmakers in Massachusetts have put Comcast on blast over the company's usage-based residential broadband data policies, calling them a "perversion" of network neutrality principles.
Comcast maintains, however, that the policy only targets the minority of "superusers:"
"1.2 terabytes is a massive amount of data that enables consumers to video conference for 3,500 hours, watch 1,200 hours of distance learning videos, stream 500 hours of high-definition video content a month, or play more than 34,000 hours of online games. Our data plan is structured in a way that the very small percentage of our customers who use more than 1.2 terabytes of monthly data and generate the greatest demand for network development and capacity pay more for their increased usage." —Comcast official statement
I'm not convinced, Comcast. Who are you to say that people shouldn't be able to watch sixteen hours a day of high-def video content a month if they want to?
https://www.lightreading.com/cablevideo/massachusetts-lawmakers-blast-comcasts-data-cap/d/d-id/766355
On Thursday, Comcast's subsidiary NBC announced a multi-year distribution renewal agreement with Charter. The deal will allow broadband and video subscribers of Charter's Spectrum service (around 30 million customers across 41 states) continued access to NBCUniversal channels, including their Peacock streaming platform—which is now the exclusive home to The Office, following its exodus from Netflix at the beginning of the year. 
As more and more WiFi-6 compatible products enter the market, industry analysts are getting excited by our wireless connections' imminent "two-lane road to eight-lane highway" upgrade. 
With the CES taking place this week, many of these new devices will finally be previewed to the public.
Wi-Fi's biggest upgrade in decades is starting to arrive
Autonomous Vehicles 
In a recent interview with the Financial Times, Waymo CEO John Krafcik discussed his company's $3.2 billion-and-counting path to launching the world's first driverless taxi service in Arizona. . 
While a lot of work needs to be done before self-driving vehicles are the norm, Krafcik is fully confident that kids born today won't be signing up for driver's ed. 
But he also doesn't downplay the challenge it'll be to get to that point: 
"It's an extraordinary grind. I would say it's a bigger challenge than launching a rocket and putting it in orbit around the Earth... because it has to be done safely over and over and over again." —John Krafcik, CEO, Waymo
https://arstechnica.com/cars/2021/01/rolling-out-driverless-cars-is-extraordinary-grind-says-waymo-boss/?amp=1
Following that logic, who's more qualified to build safe autonomous vehicles than SpaceX's sister company?
A recent video surfaced of Tesla's Model 3 using the "full self-driving" beta to travel from LA to Silicon Valley—the driver only intervening to stop and charge midway. Though not yet fully autonomous, the feat shows how the software is living up to its ten grand price tag: 
Watch this Tesla Model 3 with 'full self-driving' make a 358-mile trip across California with almost no human intervention
Security & Privacy
More information continues to roll in regarding the SolarWinds security breach and things are looking...not good. As in the "Pearl Harbor of American IT" not good.
The growing list of victims from the Russian-backed espionage scheme now includes the US Department of Justice: jeopardizing the privacy of countless sealed court documents on file with the federal court system.
America's Cybersecurity Infrastructure and Security Agency (CISA) said the hacks pose a "grave risk" to US governments at all levels, from federal down to state, local, tribal, and territorial institutions. Not only governments, but critical infrastructure entities and other private sector organizations have also been compromised. Reportedly, this includes a number of well-known brands.
So what's being done about it? 
While all US government agencies were mandated by the CISA to update their systems to Orion's 2020.2.1HF2 version by the end of the year, some commenters urge to dump the software altogether.
"It didn't come with bombs like the attack on Pearl Harbor, but this attack on our national agencies and American Fortune 500 companies may prove to be even more damaging to our national security and our business prosperity. Now, we'll see if American developers, system administrators, and managers can rise to the occasion to rebuild their systems the way their grandparents did the country in the 1940s." —Steven J. Vaughan-Nichols for ZDNet
SolarWinds: The more we learn, the worse it looks | ZDNet
Business Developments
On January 6th, the Competition and Markets Authority (CMA) of Britain kicked off an investigation into Nvidia's controversial $40 billion acquisition of UK-based chip designer Arm Holdings. As the largest U.S. chip company by market cap, concerns surround the potential impact Nvidia may have on Arm's standing as a "neutral supplier" for chip technologies. In an effort to dispel concerns, Nvidia has not only pledged to maintain Arm's open-licensing model, but also install firewalls to ensure that information from its customers (some of which are Nvidia's own competitors) remains confidential. 
The approval process could take up to 18 months from the day the deal was signed last September, to discern whether it gives Arm "an incentive to withdraw, raise prices or reduce the quality" of the chips it builds. But wouldn't that move be counterintuitive?

"Attacking ARM's business model by jacking up licensing fees or changing agreements around core IP would only make ARM less popular, damaging the reason Nvidia bought the brand in the first place." —Joel Hruska, ExtremeTech
UK competition watchdog to probe Nvidia's Arm takeover
Denver-based startup AMP Robotics recently closed a $55 million Series B round to power its AI-guided waste sorting robots—a market that is projected to reach over $12 billion by 2024. Since April, the company reports that they've processed over a billion recyclables throughout installations in over 20 states—which translates to a half a million metric ton reduction in greenhouse gas emissions.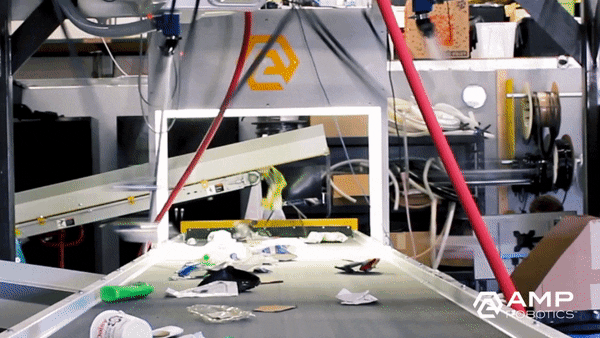 The waste management industry was already in trouble before the pandemic, but social distancing orders made incorporating robotics-based sorting mechanisms the natural next step for many facilities. Whereas before skeptics were wary of automation overtaking the industry, supplementing the workforce with robots has actually enabled employees to maintain social distancing measures; and ultimately keep their jobs.
I'll cap it off there for this week, but more content is coming your way soon—so stay tuned!