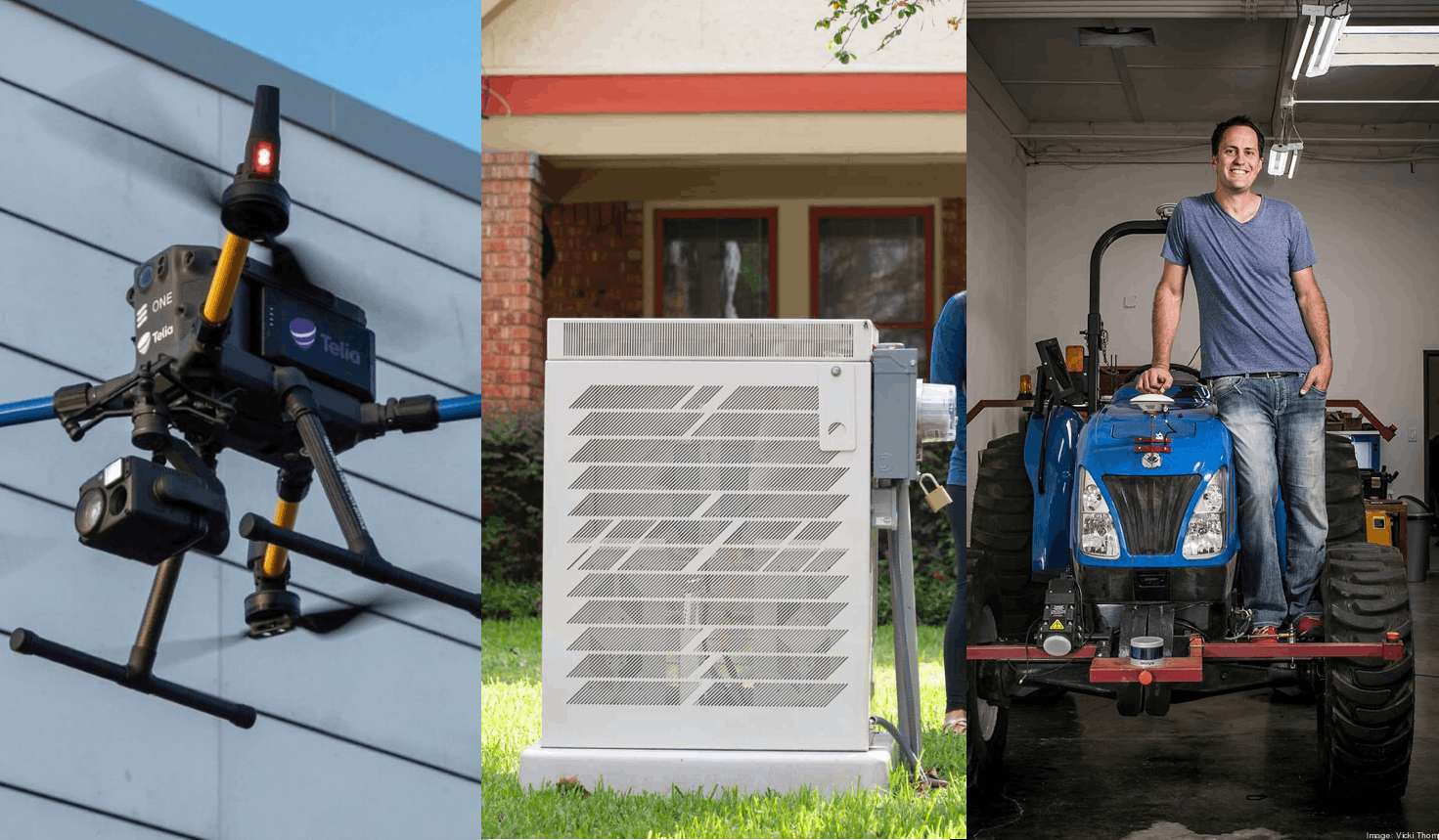 Telia debuts new drone streaming service—Verizon's surprise 5G boxes irk Houston residents—Bear Flag Robotics lands $7.9M seed extension to make self-driving tractors
Another week down in 2021, and here we are with another Edge Roundup! Read on for the latest industry updates.
5G
No one was spared from the aftershocks of the Reddit-instigated GameStop trading frenzy, including Nokia and Ericson. Both telecom equipment vendors saw stocks soar—up 86.8% and 27.3% respectively. The mass market manipulation experiment, however, won't likely affect the companies' trajectory long-term. 
https://www.fool.com/amp/investing/2021/01/27/how-nokia-ericsson-and-cel-sci-got-swept-up-in-the/
In a not-so-neighborly move, Verizon has surprised many Houston residents by installing 5G boxes outside their homes. Technically located on county-owned land, the company was under no obligation to notify homeowners about the new freezer-sized fixtures, which supply power and data to 5G antennas located on nearby utility poles.
The Verge's Mitchell Clark projects that telecoms companies and communities will continue to clash through the rollout of 5G, where infrastructure often infringes with peoples' personal space. There needs to be some sort of constructive dialogue of how to reconcile each's interests, or else resentment will continue to grow.
5G boxes are coming to people's homes, whether they want them or not
This development aligns with Verizon's major expansion plans, which endeavors to cover an additional 20 cities with 5G mmWave by the end of the year. In pursuit of that goal, the company recently inked a deal with Crown Castle for 15,00 new small cells over the next four years.
Verizon's Big 5G Plans for 2021 are Here
Crown Castle inks 15K small cell deal with Verizon
Last week, we covered John Deere's efforts towards powering farm tech: innovations in self-driving tractors, AI and sensor-based monitoring systems, and precision seed planting systems make the company "resemble a tech company more than it does an agricultural firm." As we know, the two are becoming inextricably connected. But as companies like John Deere look to incorporate new technologies in their operations, they will need the low latency high bandwidth connectivity of 5G. With many rural areas of the US lacking adequate wireless coverage at all—not even 4G, let alone next-generation—stakeholders in the agriculture industry are working with the FCC to improve rural broadband coverage. Or alternatively, in John Deere's case, build out their own private 5G network with recently won spectrum licenses. 
John Deere wants to help feed the world using 5G, cloud computing | Light Reading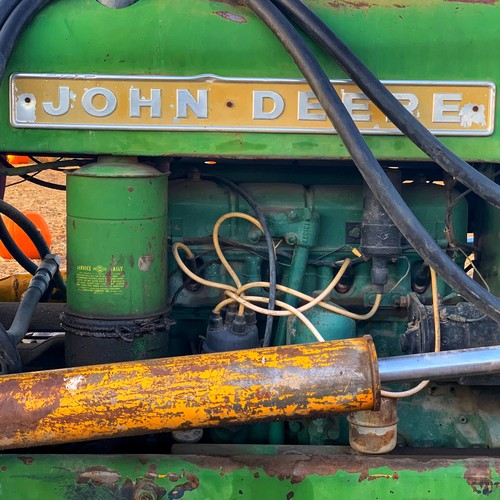 Cable, Telco, & ISPs
It's deja vu with Mobile World Congress this year—with COVID-19 once again derailing event plans. According to the Spanish prime minister, international tourists won't be welcome to the country until at least 70% of the population have been vaccinated. As it stands, the GSMA has MWC on the calendar for the end of June, beginning of July. Here's hoping that holds. 
MWC 2021 in Barcelona at mercy of Spain's Covid situation
Now that the UK has officially broken up with the EU, the country has now shifted focus on reviewing its existing telecoms regulation and policy, the Electronic Communications Code. Consultations are now examining the rules that govern the often-abrasive relationship between landowners and telcos with infrastructure on their land.
"As part of our vision to level up the UK with better connectivity and faster broadband speeds, we're looking at reforming the law so people can get the benefits of better connectivity as soon as possible." —Matt Warman, Minister for Digital Infrastructure
The review was announced on the same day that UK operators Vodafone, O2, and Three outlined plans to build over two hundred mobile masts in rural regions of the country, in an effort to improve 4G coverage. The government has committed one billion pounds to the Shared Rural Network initiative to address areas that lack coverage. So far, the timeline of the endeavor isn't clear.
Comcast has reported an uptick in broadband internet and wireless subscribers, adding 246,000 postpaid wireless subscribers in the fourth quarter and ending the period with 2.8 million total lines. T-Mobile reported net adds of 824,000, with AT&T just behind them at 800,000. Verizon fell short with a paltry 279,000. CEO Brian Roberts had a lot of praises to sing: 
"2020 was one of the most uncertain and challenging periods that any of us can remember, but we rose to the occasion. This year's cable results were nothing short of exceptional...We're really excited for 2021 as we've recently expanded parts of our MVNO agreement with Verizon that will enable us to improve our range of offerings and acquire more customers more profitably." —Brian Roberts, CEO, Comcast
Comcast adds 246K wireless subs in Q4
AT&T holds onto wireless customers, adds 800K postpaid phone subs in Q4
Some Mediacom subscribers are less-than-impressed that they've been told to pump the breaks on "excessive" uploads, even when well within their plans' data allowance. The operator has told heavy uploaders that their bandwidth usage negatively affects the network as a whole; reducing performance for other service users. After a bevy of customer complaints to the FCC, Mediacom argued that the company's "network is built to allow for more downstream usage than upstream usage," and that customers "can be under the total data usage allowance but still be negatively impacting the network." But whose problem is that? Is it unreasonable that users of Mediacom's service expect that they are free to use the data they're paying for, that the provider's network should ostensibly be built to accommodate? Through the data-heavy demands of the pandemic, the endemic of normalized asynchronous download/upload capacity in the United States has become all the more clear. 
Ars Technica reached out to Mediacom to comment on why they have yet to upgrade their network to fully support customers' data allotment and upload speeds. They did not receive an answer.
"If there were any other Internet options other than horribly slow AT&T DSL, with a small data cap, I would switch in a heartbeat. Unfortunately with my job and working from home, going without usable Internet is not an option." —Illinois Mediacom subscriber
https://arstechnica.com/information-technology/2021/01/cable-isp-warns-excessive-uploaders-says-network-cant-handle-heavy-usage/?amp=1
Edge
According to a new report by Synergy Research Group, more than 100 new hyperscale data center facilities were built in 2020, with Amazon, Microsoft, and Google collectively accounting for over half of the 600 total around the world. The growth of these centers matches the rise in digital services like cloud computing, SaaS, e-commerce, gaming, and video streaming. 
In just three months, IBM has picked up five companies to boost its hybrid cloud offering. Director of corporate business development for IBM services David Sun speaks on this strategy:
"I'm one who believes in technology that is prevalent across the globe, but when it comes to services, it's all very local. You still have to consider the local languages and know about all the different compliance regulations for each country. This is what is guiding our strategy in this market over the long term." —David Sun, Director of Corporate Business Development, IBM
IBM acquisition spree targets hybrid cloud consulting market

MobiledgeX and Google have teamed up to provide automation and orchestration services to simplify deployment of 5G telco edge cloud services:
"With 5G and cloud connectivity at the edge, businesses have an opportunity to create new experiences for consumers in areas such as gaming, retail, and many more, MobiledgeX simplifies edge cloud deployment and makes it easy for any developer to deploy and run edge computing applications with 5G edge cloud services, and we're excited that they will bring these services to developers on Google Cloud." — Tanuj Raja, Global Head, Strategic Partnerships, Google Cloud
MobiledgeX Simplifies 5G Edge for Google Cloud Developers
Drones & Autonomous vehicles
With the FAA's latest drone regulations coming into effect in a few weeks, attention has now shifted to the new Secretary of Transportation—Pete Buttigeg—and the future of autonomous aviation policy. Getting permission to use low-altitude airspace remains the largest barrier for drone operators. With that issue out of the way, the commercial drone industry is set to skyrocket.
https://amp.usatoday.com/amp/4258507001
Drone regulations are also developing around the world, empowering aerial applications across China, Canada, South Korea, England, Japan and more. In Sweden, Telia and Ericsson ONE have partnered to develop a new video streaming platform for drones that facilitates secure, remote inspections.
"Drones have matured from being a fun hobby and for photography to creating benefits for people, companies and society at large. There is great demand for this type of secure and robust services and 5G will open up even more possibilities around drones in future. Shipping, transport and travel will ultimately be fully automated, saving time, money and environmental impact." —Jan Pettersson, Head of Business Design, Telia
Swedish utility Vattenfal participated in the pilot project, using drones for digital inspections in hydropower and nuclear power plants.
https://www.teliacompany.com/en/news/news-articles/2020/take-off-for-telias-new-secure-drone-streaming-service/
Coke with coffee is now a thing. I've tried it, and it tastes pretty much like you'd expect—not bad, but underscored by the guilt that it's not probably something anyone should put in their body. That aside, the company is teaming up with Walmart and DroneUp for a campaign to bring their product to the apty-named Coffee County, Georgia. The "buzzworthy" community will deliver the new offering to single family homes within a one-mile radius of Walmart's Supercenter in the County. Though grantedly a PR stunt, the initiative marks how drone delivery is increasingly normalized for mainstream consumers. 
SoftBank CEO Masayoshi Son is confident about the timeline of self-driving tech, expecting mass production of autonomous vehicles in two years. The investment firm has stakes in GM's Cruise, as well as funded China's Didi, and continues to back companies that "[utilize] AI to disrupt all kinds of industries." 
SoftBank's Son expects mass production of driverless cars in two years
California's Department of Motor Vehicles has granted self-driving company Baidu permission to test its autonomous fleet—sans safety driver. While 58 companies have received self-driving go aheads, only six (now including Baidu) can do so without anyone behind the wheel. 
Baidu gets California nod for testing empty self-driving cars
Agritech startup Bear Flag Robotics has received a $7.9 million seed extension from True Ventures, adding to their initial $4.6 million round. Founded in 2017, the startup plans to increase its fleet of tractors and grow its engineering team—which helps large farms across California and Arizona maximize efficiency and increase output. 
"There is a myth in farming that there is an unlimited supply of labor outside the farm ready to go at any moment, and that couldn't be further from the truth. Our mission is to increase global food production and reduce the cost of growing food through machine automation. In addition, the leading cause of death on farms is tractor rollovers, so we are removing people from hazardous environments." —Igino Cafiero, co-founder & CEO, Bear Flag
That's all we've got for now, be sure to tune in next week for another installment of tech news!