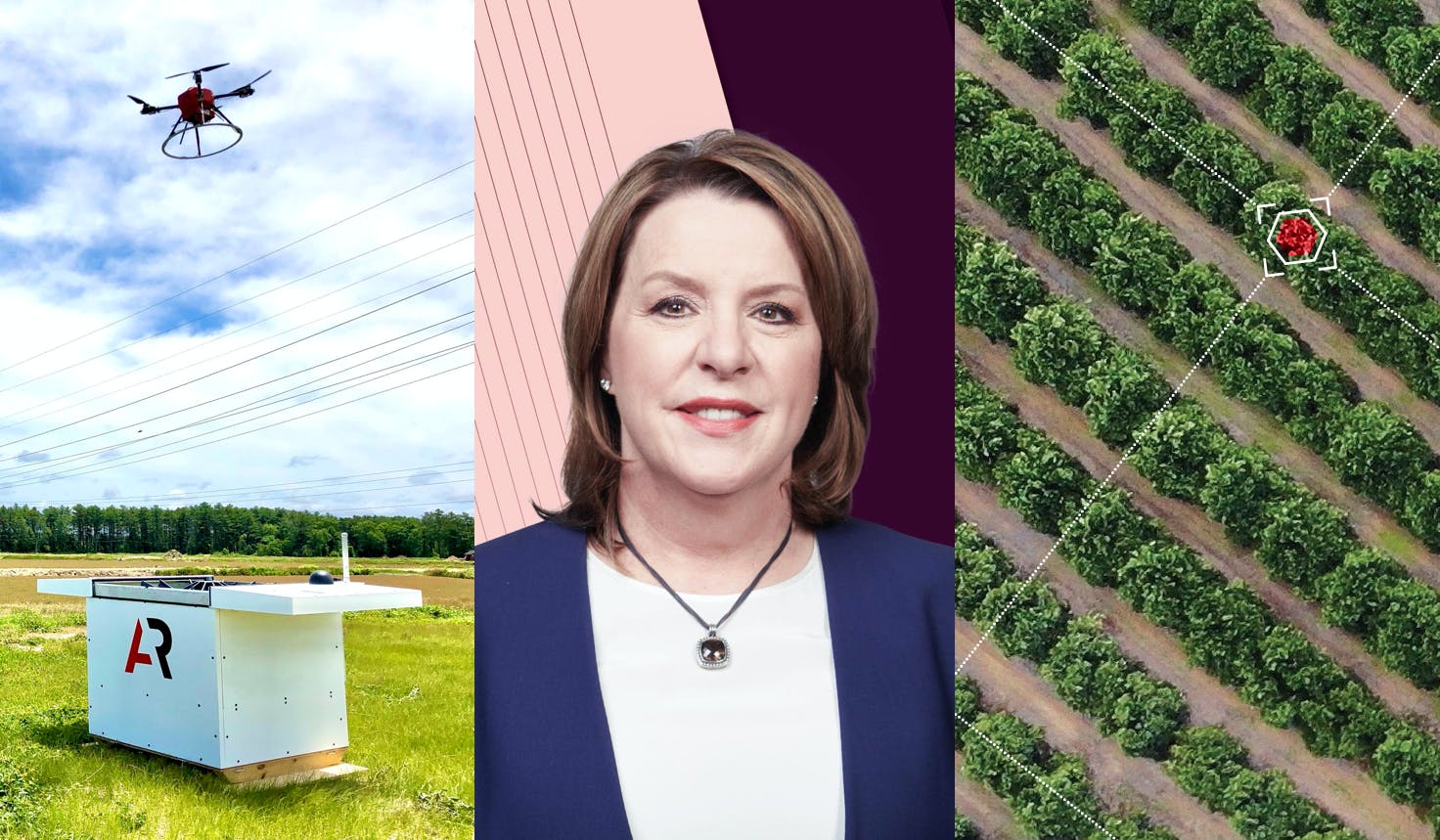 FAA approves American Robotics to fly automated drone-in-a-box—Verizon Business CEO Tami Erwin talks MEC partnership with Unity—South African startup Aerobotics raises $17M to scale AI-for-agriculture platform
Is it really an Edge Roundup if I don't start off by mentioning that it's been a "busy week in edge computing"? 
Well don't just take my word for it—read on and see for yourselves:
5G
The telco industry is serious about adopting open network infrastructure: four major European operators—Deutsche Telekom, Orange, Telefónica and Vodafone – have just signed a memorandum of Understanding (MoU) on 'The Implementation of Open RAN Based networks In Europe.' Essential to the effort is lobbying national governments and the EU for assistance with the endeavor; major developments, thus far, have come from the U.S., Japan, and Taiwan. 
"Open RAN has the power to stimulate European tech innovation using the expertise of the companies that develop it and the governments who support it. Opening up the market to new suppliers, with our ambition and government advocacy, will mean faster 5G deployment, cost-saving network efficiencies and world-class services." —Johan Wibergh, CTO, Vodafone
Like other major changes in the industry, the implementation of O-RAN technologies and architectures is going to need support across stakeholders. We'll see if the broader European telecommunications landscape can come together to make it happen.
Euro telco giants commit to Open RAN, lobby for state support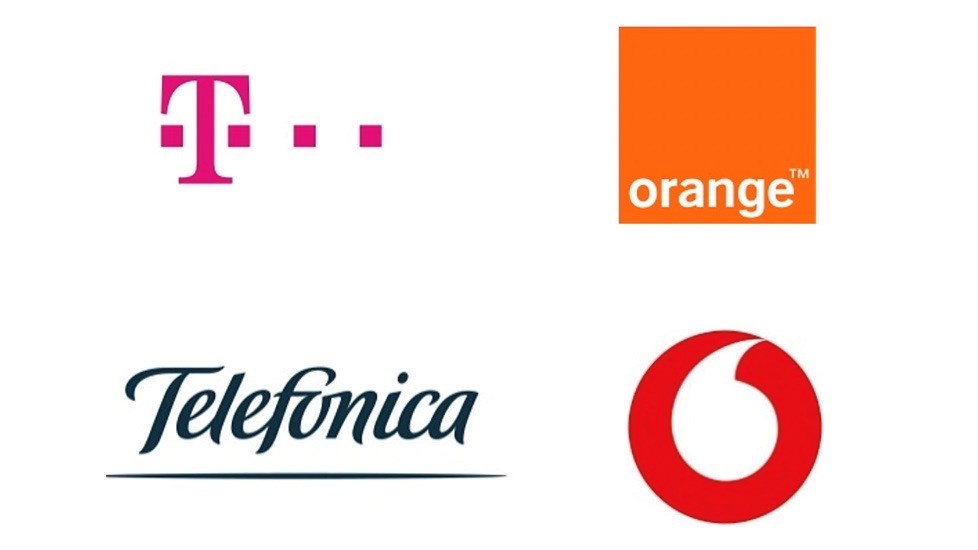 Over in the U.S., Verizon became the first carrier to deploy Samsung's 5G virtualized RAN kit.
"A major operator like Verizon rolling [vRAN] out is an import proof point of real-world operator commitment and belief in vRAN's performance and value." —Ed Gubbins, Principal Analyst, Global Data
Analysts project that once one carrier hops on the RAN-waggon, additional major operators will be soon to follow.
Verizon deploys Samsung vRAN in 5G expansion
AT&T recently claimed the title as "fastest U.S. mobile operator" for both 4G and 5G—scoring three points higher than competitor T-Mobile and a whopping ten more than Verizon, according to speedtest scores by Ookla. TMT Corporate Strategy Leader Dan Hays argues that across the board, however, the promises made in 5G marketing by all three carriers are way ahead of actual performance at this point. Though set to improve as networks continue to get build out, it will take time before the masses notice any substantial upgrade.
AT&T scores fastest 5G network, Verizon's availability drags down speed
The U.S. wasn't the only country with spectrum recently up for auction—Sweden just held one of their own, which took place between four bidders: Telia, who won 120MHz; Tre and Tele2-Telenor with 100MHz apiece; and state-owned Teracom nabbing 80MHz. In total, the proceeds amounted to $275 million. With this new spectrum in hand, operators are set to cover almost the entire country with 5G over the next two to three years.
Operators prepare Sweden for 5G coverage after spectrum sale
Cable, Telco, & ISPs
In his parting broadband-deployment report as FCC Chairman, Ajit Pai sustained that the 25/3Mbps speed standard still remains an "appropriate measure" for speed, enabling users to produce and consume quality voice, data, graphics, and video telecommunications. This stance is hotly contested, especially as the connectivity demands faced by households through the pandemic have become critical. Pai's former colleagues aren't necessarily in agreement with his assessment:
"We need to set audacious goals if we want to do big things. With many of our nation's providers offering gigabit service, it's time for the FCC to adjust its baseline upward, too. We need to reset it to at least 100 megabits per second. While we're at it we need to revisit our thinking about upload speeds. At present, our standard is 3 megabits per second. But this asymmetrical approach is dated. We need to recognize that with enormous changes in data processing and cloud storage, upload speeds should be rethought." —FCC Commissioner Jessica Rosenworcel
The celebratory tone of the report was also decried: 
"As tens of millions of Americans find themselves unable to access online school, work, and healthcare during the pandemic—patting ourselves on the back is particularly unseemly." —FCC Commissioner Geoffrey Starks
While Democratic commissioners called on Pai to hold off on releasing the Report before the transition period, he released it nonetheless on the basis that it has "no legal significance." But that is not entirely true: the Telecommunications Act mandates that the Commission take "immediate action" should it determine that advanced telecommunications capability is not being deployed to all Americans on a reasonable and timely basis. Apparently, students flooding parking lots for WiFi signals doesn't fit that bill. 
"3mbps? Perhaps he should be forced to spend a few weeks working tech support for K-12s. Let him field calls from parents with the traditional 2.5 children running simultaneous Google Meet for the required distance learning at 3mbps. This year I have become all too aware of the awfulness of rural internet speeds."
3Mbps uploads still fast enough for US homes, Ajit Pai says in final report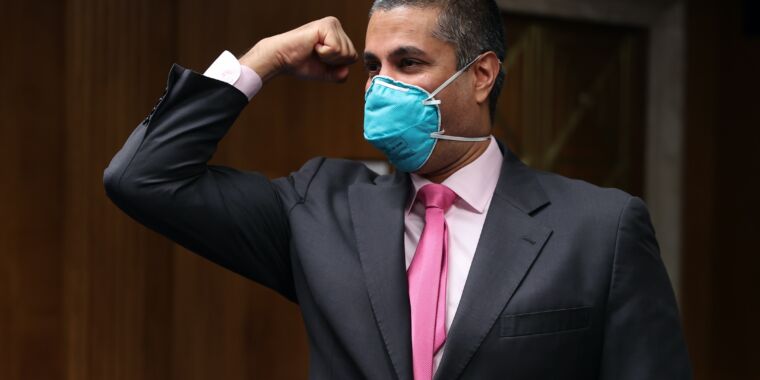 With Pai's departure, FCC Commissioner Jessica Rosenworcel has taken on the role as acting chair of the FCC. It remains unclear who will join the fray, though former FCC Chair Mignon Clyburn and tech policy veteran Larry Strickling have been rumored as potential appointees. With Pai's departure, the commission stands at a two-to-two tie between Republicans and Democrats. The new member will likely tip key debates over net neutrality, the connectivity gap, commercial consolidation, and regulating big tech firms towards the Democrats' favor.
The FCC is about to undergo a huge shift that could drastically affect the internet
Teamwork makes the dream work for German mobile operators! When the "dream" is boosting 4G coverage, that is. Deutsche Telekom has recently signed a letter of intent with Telefonica to implement active network sharing at several hundred antenna sites. Telefonica, in turn, has signed a similar agreement with Vodafone. This means that in locations where only one operator can provide 4G LTE coverage to the residents, the partners will agree to provide mutual network access. This not only benefits customers, but saves operators from spending on additional spectrum and helps them to adhere to network coverage regulations.
https://telecoms.com/508276/german-mobile-operators-actively-get-closer/
Parent company Alphabet just burst Loon's bubble, figuratively if not literally. The company's balloon alternative to cell towers was determined not commercially viable, and was shut down after nearly a decade in operation. The approach aimed to bring connectivity to areas of the world where building cell towers is too expensive or dangerous, but the cost of this lofty goal was unfortunately too high to sustain the business long-term. Ironically, the downfall of the company was that the problem of expensive towers largely solved itself—becoming way more cost effective due to the surging demand for mobile connectivity. 
Edge
To hyperscale or not hyperscale? For many current or would-be edge providers, that is the question. 
For Vodafone—which has embedded AWS Wavelength at the edge of its 4G and 5G networks—partnering with hyperscalers is a key aspect of providing their customers with a variety of edge solutions. 
"I think it's really important that we give our customers as much flexibility to consume the right cloud and the right network for what their application needs at any given point in time." —Jennifer Didoni, Head of Cloud Portfolio Management, Vodafone Business
Cox Communications, on the other hand, hasn't landed on how to approach their edge strategy. The company has recently entered the scene with a large investment in CDN provider StackPath, and according to the Cox' executive director of new growth, there are three avenues the company could take: partnering with big cloud providers like Verizon and Vodafone, collaborating with companies like IBM which offer enterprise software solutions, or take on an independent approach to edge networking. 
Many telcos are still resistant to partnering with hyperscalers. Lev suggests that the ideal pitch for cloud providers—rather than pushing their equipment on potential partners' locations—would be a conversation on how to create joint value together. 
Vodafone likes edge computing with hyperscalers, Cox is skeptical
Google and Nokia have joined forces to tag team the telco edge market, offering a "one-stop shop" solution for operators that combines Google's new Anthos platform with Nokia's core network products and management software. Following Ericsson's now-defunct Edge Gravity aspirations, this move signals that Nokia has no intention of building its own edge cloud network platform. Whether the convenience of this joint offering will be enough to entice operator contracts, however, has yet to be proven. That said, leaders from both Deutsche Telekom and BT have voiced their endorsements. 
Google, Nokia tie-up makes it likelier web firms will rule edge | Light Reading

On the thread of edge partnerships, Verizon and Unity have teamed up to enable new consumer and enterprise offerings leveraging 5G, mobile edge compute, and real-time 3D technology. The collaboration speaks to the accelerating adoption of digital experiences for employees, supply chain, and end-customers:
"Whether you're an enterprise reimagining how you do business using predictive real time insights, computer vision, machine learning and artificial intelligence, or a mobile gamer who simply wants to download the hottest new game in seconds and enjoy data intensive, multiplayer games conventionally reserved for consoles, the future is happening right now." —Tami Erwin, CEO, Verizon Business
Verizon and Unity partner to enable 5G & MEC gaming and enterprise applications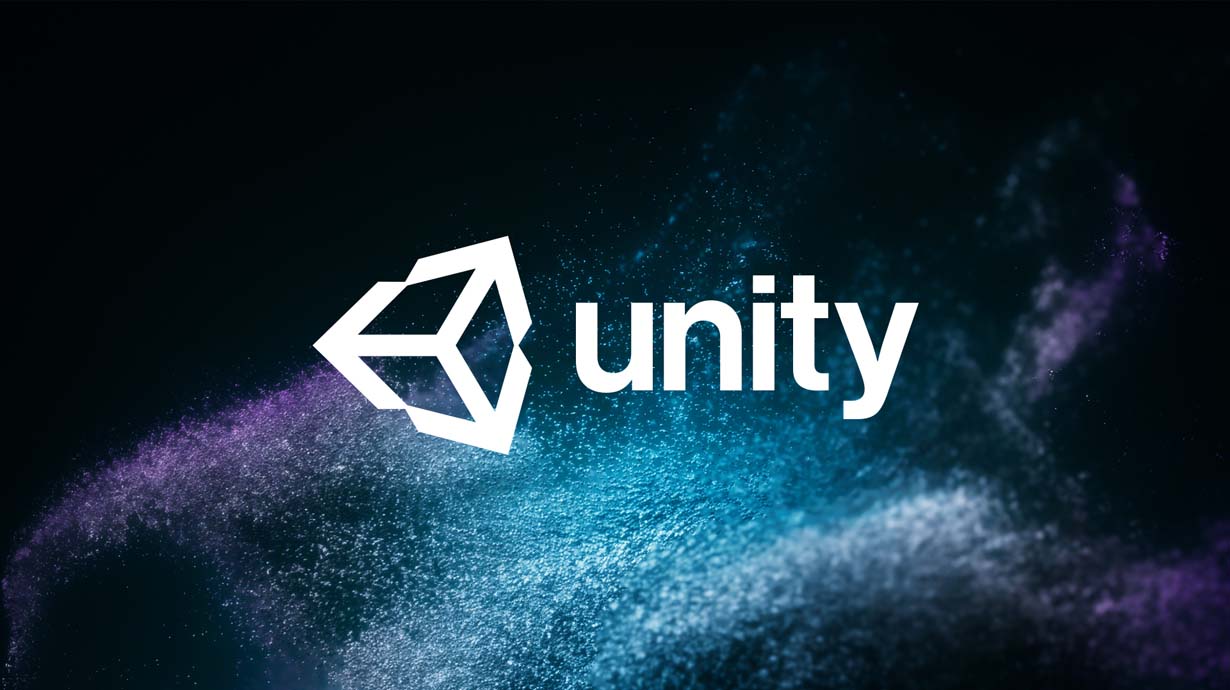 As we've extensively covered on the Roundup, one of the most immediate beneficiaries of the expanding edge landscape is cloud gaming. Nvidia's GeForce Now utilizes servers on the edge to deliver low latency gaming experiences, which will soon extend to customers in Australia, Turkey, and Saudi Arabia through partnerships with Pentanet, Turkecell, and Zain KSA respectively.
Drones 
In an industry first, the FAA has granted permission for drone company American Robotics to operate its "drone-in-a-box" system, which notably has no on-site pilots. Their Scout system is fully automated—from landing, charging, to data processing—and launches from specific base stations. This approach makes the most sense for recurring deployments, ranging from inspection and surveillance, precision agriculture, and more. 
https://dronedj.com/2021/01/18/faa-approves-american-robotics-to-fly-drones-without-pilots-on-site/
Wingcopter just copped $22 million in Series A funding to further develop its drone delivery technology, and expand its own service to the US. To date, Wingcopter has operated commercially in a few different global markets—including in partnership with UNICEF to deliver vaccines to remote areas in Tanzania. The company is adamant that it will only pursue opportunities that align with its mission to "create sustainable and efficient drone solutions for improving and saving lives," meaning that defense applications have been ruled out.
https://techcrunch.com/2021/01/24/wingcopter-raises-22-million-to-expand-to-the-u-s-and-launch-a-next-generation-drone/
With retailers rolling out drone delivery services at an accelerated pace, the focus has now shifted to the logistics of receiving airborne packages. 
Chicago-based startup Valqari has sought out to tackle the potential issues (such as theft or harsh weather conditions) with a "smart drone mailbox:" a tech-enabled container that receives and stores packages, accessible only by the owner. 
"The drone companies have been focused largely on all the innovative features of their drones, but if that innovation doesn't create a safe, secure and convenient experience for consumers, it will never be adopted." —Ryan Walsh, CEO and co-founder, Valqari
Designed to be "drone agnostic," the mailbox would use a vision-based landing system and authentication process to verify deliveries make it to the right mailbox, and notify both sender and receiver when the package has been delivered.
Another potential issue with more ubiquitous drone delivery? Their noisiness. One Canadian company, Delson Aeronautics, addresses the problem through reducing the diameter of drone blades. Hear the difference for yourself:
Agritech
We didn't mention it in last week's roundup, but there were a couple more notable names at the CES 2021 trade show at the beginning of the month: Caterpillar and John Deere. Yes, the companies most known for making tractors, excavators, and work boots  are charging full-steam ahead in autonomous technology. 
But this isn't anything new. Caterpillar maintains that it has always been ahead of the curve when it comes to innovation, as early adopters of GPS. Now, hundreds of  autonomous trucks are used at their work sites—especially in harsh mining operations. For John Deere, high-tech and agriculture are becoming increasingly integrated. Self-driving tractors, AI, and sensor-based monitoring systems are becoming increasingly common and critical—and will be even more so as low-latency, high bandwidth 5G connectivity becomes more widespread. 
Two years previously, John Deere surprised CES-goers with a parking lot self-driving tractor demo in the convention parking lot. This year, the company sent an immersive VR experience directly to peoples' homes. Though clearly no stranger to spectacle, the company's primary focus is on communicating how seemingly-flashy tech will help enable farmers connect with their land even more:
"At the heart, farmers are the ultimate stewards of the land, and they are battling things like variability, the uncertainty of weather and markets, pests and weeds. Technologies like computer vision, machine learning, connectivity, GPS, robotics are all helping today for them to battle all of that uncertainty, make better decisions to have a sustainable business, and also create a sustainable food supply." —Deanna Kovar, VP of Production and Precision Ag Production Systems, John Deere
IoT For All at CES: John Deere Saves Farmers with IoT-Enabled Solutions
Outside of the US, advancements in agritech are also going strong. South African startup Aerobotics recently raised $17 million for its AI-for-agriculture platform, which used artificial intelligence, drones, and robotics to help farmers manage their farms, trees, and fruits. Their tech, which provides analytics for better yield and managing pests and disease, is currently utilized in 18 countries: now targeting the U.S. as the company's primary market. 
https://techcrunch-com.cdn.ampproject.org/c/s/techcrunch.com/2021/01/21/south-africa-startup-aerobotics-raises-17m-led-by-naspers-foundry/amp/
That's all for this week! If you missed it, be sure to check out our CEO pelle's interview with Open Networking Foundation, where he outlines Mutable's vision to make ubiquitous compute on the edge more accessible for developers of any size.