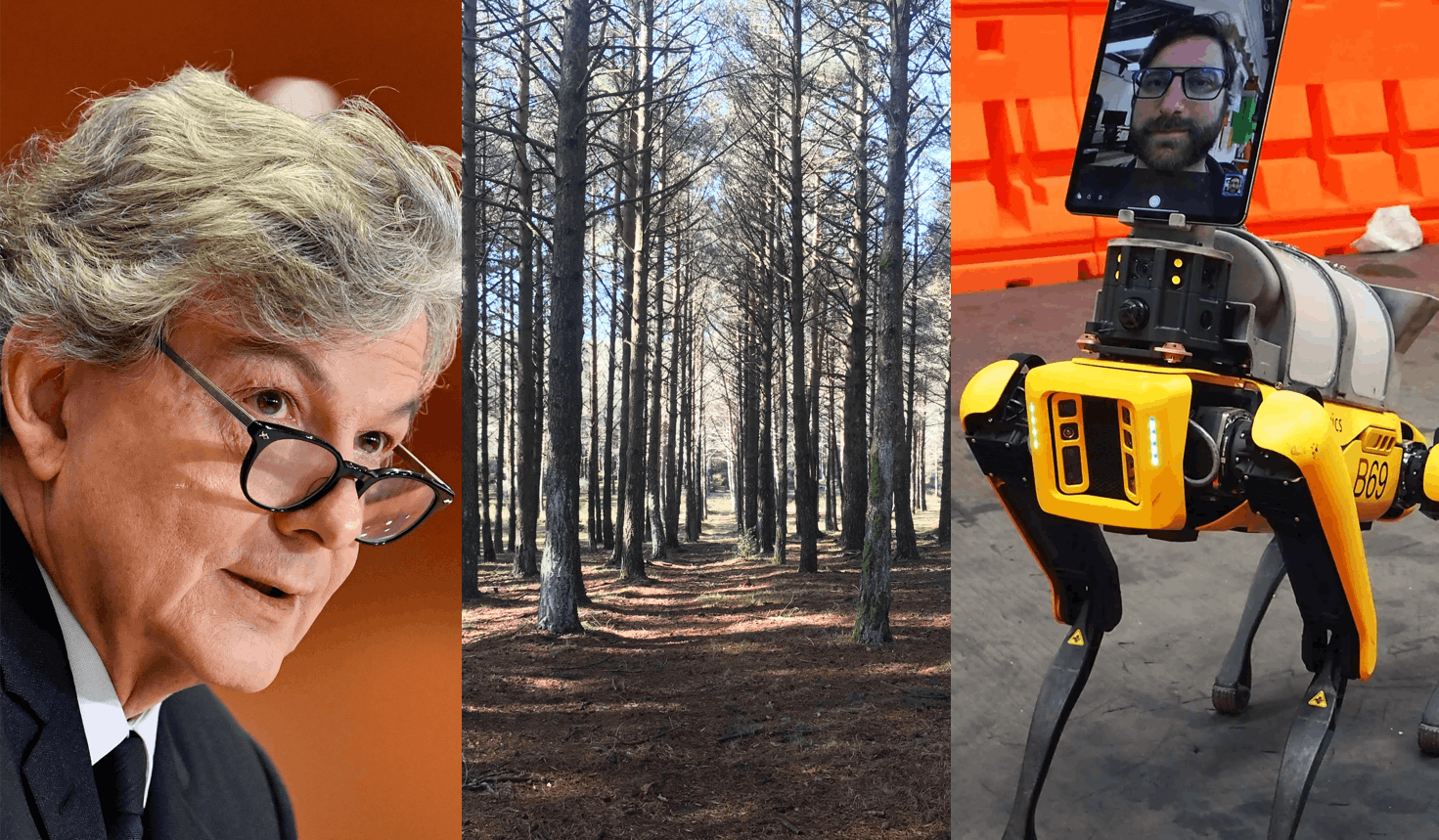 EU digital chief Thierry Breton explains new tech investment—German Tesla plant is suspended over forest clearing concerns—Hyundai buys Boston Dynamics for $1B
We're officially entering the final weeks of 2020...time sure does fly when you're having fun(damental concerns about the future of humanity)!
That said, it's been a pretty conventional week in tech news: rollouts, buyouts, and shut outs–that is if you're Tesla, up to bat against German environmentalists. Let's get into it:
5G & Edge
Google Cloud recently partnered with 200 application developers to offer new services from edge data centers, a move that–in conjunction with the 5G network rollout–they hope will help encourage more enterprises to leverage cloud computing services. 
"Organizations with edge presences — like retailers operating brick-and-mortar stores, transportation companies managing fleets of vehicles, or manufacturers relying on IoT-enabled equipment on shop floors — have an opportunity to modernize processes and deliver new experiences with cloud capabilities at the edge." –Amol Phadke, Managing Director, Google Cloud
Google's partners include Siemens Advanta, Broadpeak, Zebra Technologies, Palo Alto Networks, and Equinix–which itself has expanded its Fabric and Network Edge platforms with other cloud giants, including Alibaba, AWS, IBM, Azure, and Oracle.
Server Resolution Error 1001 - SDxCentral
In a briefing last friday hosted by the United States Energy Association (USEA), industry officials outlined the impact of LTE and 5G on the electric utility sector. Though typically late-adopters of new technologies in general, an increasing number of utilities purveyors are incorporating drones and private networks. But concerns around security and reliability remain prominent:
"Utilities are not usually on the bleeding edge of anything because they are in the business of delivering 24/7 reliability, so when a utility does something [with new technology] it needs to do it perfectly. The challenges become how do you deploy it, how do you pay for it, and how far do you go with it?" –Andres Carvallo, CEO, CMG Consulting 
Electric utilities eye private LTE, 5G for digital transformations
One of the biggest arguments behind the adoption of open RAN is its cost-effectiveness. It's because of this that Japan's Rakuten Mobile charges way less for their 5G service than its rivals–only $30 a month.
"I believe radio spend, conservatively speaking, is anywhere between 60% and 70% of the total capex and other stuff is almost irrelevant. For us, 60% of the savings come from radio." –Tareq Amin, CTO, Rakuten
But this claim has also been met with skepticism:
"I'm not going to go and chase a bunch of capital efficiencies which I'm not sure exist at this point." –Neville Ray, President of Technology, T-Mobile 
Light Reading's Iain Morris argues that proponents of the technology should promote its potential to diversify supplier markets over profitability, rather than touting universally lower costs.
Open RAN might not save you much after all | Light Reading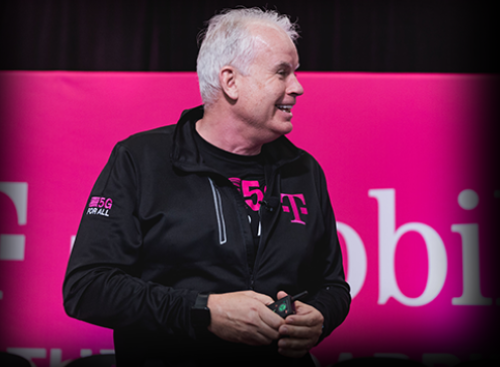 Telco, Cable, & ISP
The FCC's first Rural Digital Opportunity Fund (RDOF) auction just wrapped up, delegating just over three quarters of the total $9.2 billion available to winners committed to supporting gigabit speeds across America's most in-need areas. The top winners include CenturyLink, Frontier, Windstream, Charter, and SpaceX–which itself bagged $886 million to subsidize its Starlink satellite internet service across 35 states. Rural telcos and smaller cable companies largely make up the 170 other winners. 
You can take a look at the comprehensive RDOF winner map here.
Given that only nine of the total $16 billion was used for the first phase of the auction, a total of $11.2 billion will be available in the next phase of the RDOF.
SpaceX gets $886 million from FCC to subsidize Starlink in 35 states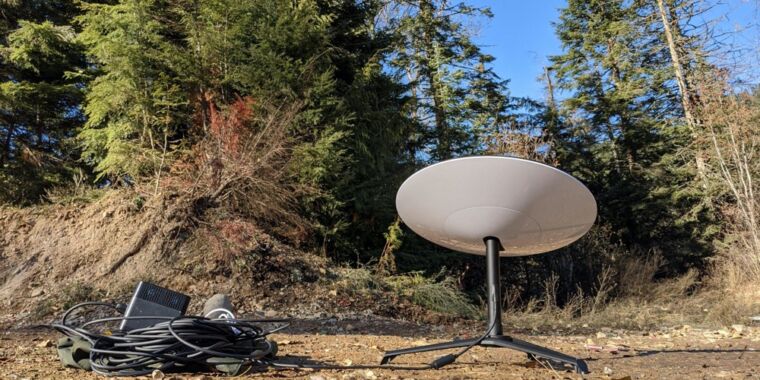 Proposed legislation that would recognize data centers and telecommunications as critical infrastructure has been introduced in the Australian parliament, which would increase security obligations and give the government the power to step in and assist against "significant" cyber attacks. 
"Government and business are increasingly storing and communicating large amounts of information on and across telecommunications networks and facilities. They are crucial to a functioning society and economy and by their nature, telecommunications networks and facilities hold sensitive information." –Security Legislation Amendment (Critical Infrastructure) Bill 2020
This development comes six months after the government revealed that the country had been targeted by a  "sophisticated state-based actor" attempting to hack into a variety of organizations.
Proposed laws recognising data centres, telcos as critical infrastructure hit Parliament
"We expect Wi-Fi 6 to be over two-and-a-half times faster than the current standard. This will offer better performance for American consumers at a time when homes and businesses are increasingly reliant on Wi-Fi. During the COVID-19 pandemic, we've all seen how Wi-Fi has enabled everything from work-at-home to telehealth to remote learning to streaming and gaming. Wi-Fi 6 will turbocharge each of these and more, and will also complement commercial 5G networks. Bottom line: The American consumer's wireless experience is about to be transformed for the better." –Ajit Pai, Chairman, FCC
As Americans consume more bandwidth-demanding games, video streaming apps, and more through the stay-at-home switch–as well as accounting for the increasing number of connected devices in peoples' homes–Wi-Fi 6 has the potential to mitigate the demands on networks and improve user experience. Afterall their hardware is replaced with Wi-Fi-6 enabled versions, that is.
Autonomous Vehicles & Drones
Environmentalists have won an injunction against Tesla Motors, forcing the electric car company to suspend forest clearing for a new production plant in Germany. Two nature conservation groups launched a court action over the destruction of two hundred acres of pine trees, claiming that it is home to protected species of sand lizards and smooth snakes. This is the second time that their work has been halted, first last February over concerns it may harm drinking water supplies. 
"Tesla cannot and must not place itself above the law." –Heinz Herwig Mascher, Chairman, Brandenburg Green League
First Coronavirus, and now reptiles? The world is apparently out to get Musk and his Tesla production aspirations. But that's not even the half of it…
"Work was also stopped earlier this year as authorities defused seven second world war bombs discovered at the site."
Lizards and snakes bring halt to work on Tesla plant near Berlin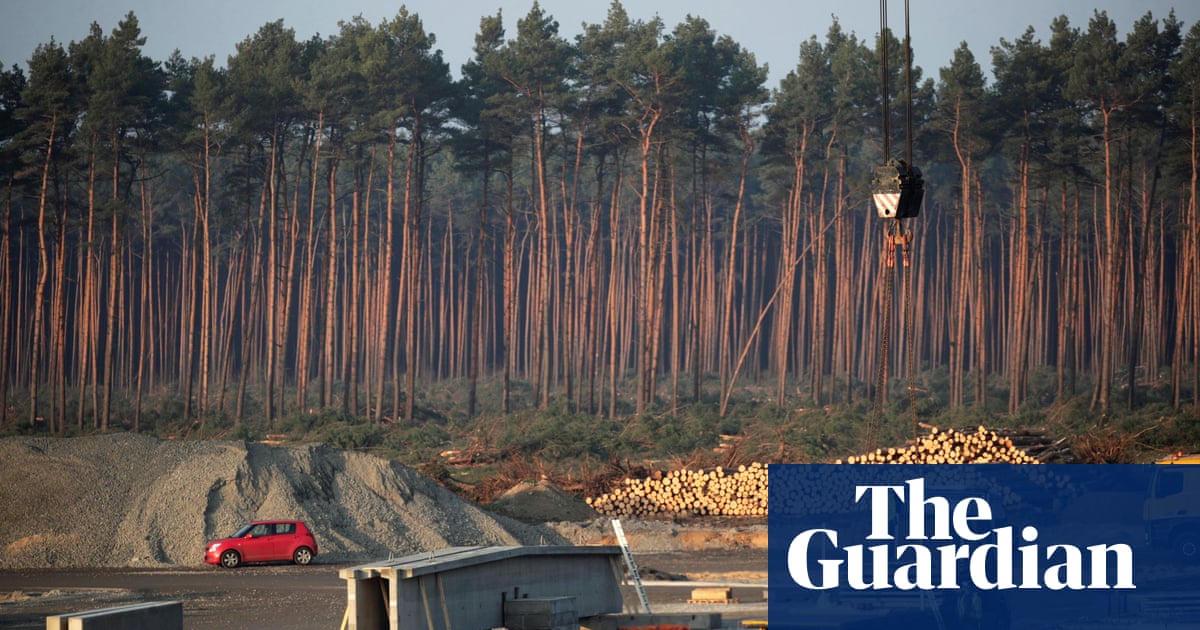 DroneUp has just hit a major milestone in drone regulation by being granted a "flight over people" waiver. Though usually banned by the FAA, the drone services company now has authorization to fly unrestricted over pedestrians and moving vehicles to support the delivery of COVID-19 test kits. DroneUp has been instrumental in developing drone regulation alongside the FAA, including defining the parameters of drone delivery under the FAA's Part 107 rule. It currently has partnerships with UPS and Walmart, and is in the process of scaling their operations across the country. 
Softbank has sold another one of its business assets, handing over 80% of Boston Dynamics to Hyundai for almost $1 billion. The robotics company's breakout product, Spot the quadruped robot, has been used in multiple applications–including enforcing social distancing at a park in Singapore, helping doctors remotely screen potential COVID patients in Boston, and even monitoring radiation at the Chernobyl Nuclear Power Plant:
The deal reinforces Hyundai's increasing focus on robotics, which is slated to account for 20% of its future business.
Societies' dependence on technology shouldn't have come as a surprise, but COVID has undeniably lifted up the mirror and forced us to stare that reality in the face. 
Thirteen countries in the EU have come to the conclusion that they don't like their reflection; recognizing that they no longer want to be subservient to the US and Asia when it comes to the tech that runs our lives and economies. As such, they've committed to investing heavily in processors and semiconductors, as well as working with private stakeholders to coordinate a new digital strategy.  
"A collective approach can help us leverage our existing strengths and embrace new opportunities as advanced processor chips play an ever more important role for Europe's industrial strategy and digital sovereignty." –Thierry Breton, EU Digital Chief 
With their current share of the global semiconductor market hovering around 10%, it's unlikely that the Erupe's dependence on foreign-made tech will wane anytime soon. 
Germany, France, 11 other EU countries team up for semiconductor push
Security & Privacy
As it stands today, whoever runs DNS servers knows–and keeps track of–every website a user is visiting. This is typically an ISP, and there's no barriers in place that would prevent them from potentially selling that data to advertisers.
Cloudflare and Apple have teamed up to tackle this issue, developing a new protocol that introduces a proxy server between a user and DNS server–effectively anonymizing data requests. They call it Oblivious DNS over HTTPS, or ODoH. 

Online privacy isn't something that can be safeguarded by only one tool, it's more of a "lifestyle." One that's not easily attainable: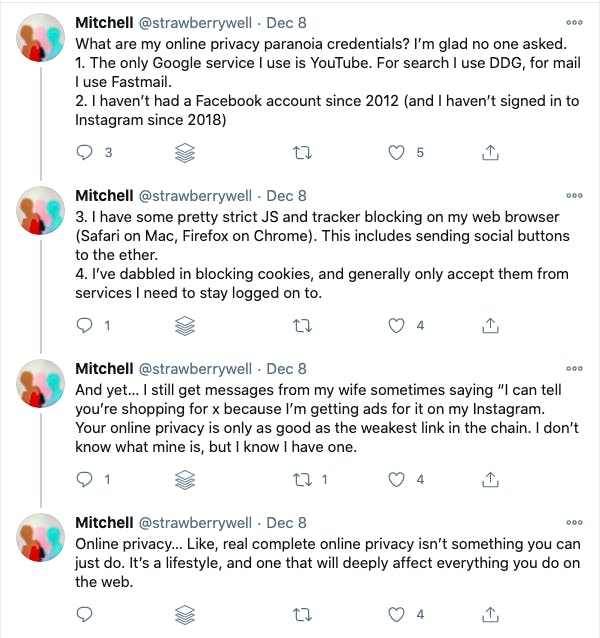 Cloudflare and Apple made a new DNS protocol to protect your data from ISPs
Business Developments
In what The Verge once called "one of the biggest fronts in the streaming wars," Anime's two largest streaming services are now fighting for the same team–now that Sony's Funimation bought Crunchyroll from AT&T. For nearly $1.2 billion.
The deal represents one of the largest consolidations within the anime industry, and bolsters Funimation's position against Netflix–which itself has invested heavily in licensing and producing its own anime content. 
Sony's Funimation acquires anime streaming service Crunchyroll for $1.175 billion
That's all for this week! Here's hoping you're leaving this edition of the #EdgeRoundup with some new knowledge. Or at least––if you're anything like me––a newfound craving for sushi. Thanks, Crunchyroll.