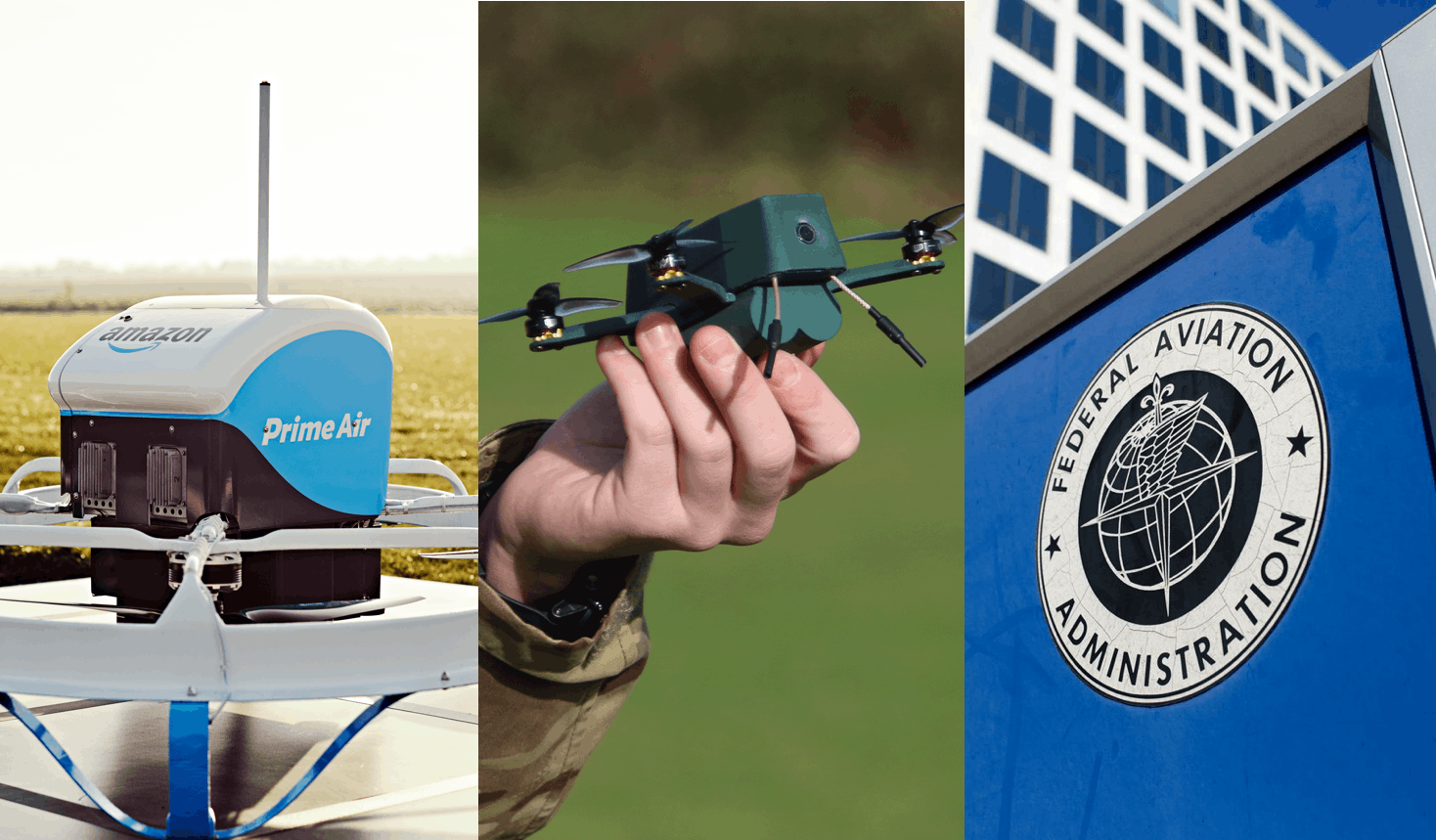 New regulations mark a step forward for US drone delivery—UAVTEK develops nano 'bug' drone—Drone industry reacts to the FAA's new Remote ID Rule
Last Monday, December 28th, the Federal Aviation Administration issued two landmark drone regulations: mandating remote identification and opening up licensing to operate at night and over people. In official statements accompanying the highly anticipated announcement, the Department of Transportation and FAA both assert that the new rules will facilitate the integration of drones into U.S. airspace, making their use routine rather than novel. 
We're following up one week later to discuss how the industry has responded:
The less controversial of the two new rules, introducing licenses for drones to fly at night and over people, marks a major win for drone delivery companies and the expansion of commercial operations:
"The framework is a critical step in allowing more complex UAS [Unmanned Aircraft Systems] operations with a focus on safety and security, [and will also] advance the integration of drones into the National Airspace System." – UPS spokesperson John Mayer
Under the new law, small drones must be equipped with anti-collision lights and no "exposed rotating parts."
UPS, Amazon delivery drones a step closer to reality with new US rules
The remote identification requirement, however, has received some pushback. 
Alphabet's drone delivery subsidiary Wing wrote out against Remote ID, claiming that it violates American consumers' privacy:
"American communities would not accept this type of surveillance of their deliveries or taxi trips on the road. They should not accept it in the sky." - Wing statement
However, it's the means rather than ends that the company has a problem with: they want the information sent through the internet, rather than over radio.
Wing uses a "license plate" analogy to defend a network-based approach to Remote ID, arguing that it would allow drones to be identified as it flies without sharing complete flight path or flight history to the public. They don't, however, address the myriad of potential issues that WiFi presents, including the lack of reliable coverage across the U.S., reliance on third-party data brokers, and the vulnerability of networks to DDoS attacks. 
Despite its arguable hypocrisy, Wing does have a point with their original statement about the new law's ramifications on personal privacy. As one commenter notes, "there is a world of difference between some corporation using your data to target ads and an actual person reading drone data in real time so they can come to your house and physically steal from you."
A lot has yet to be determined, including the kind of broadcasting tech drones will be required to use. The FAA has also been adamant that the broadcast Remote ID is an "initial framework," suggesting that an internet-based solution may be incorporated in the future. 
Google's Wing warns new drone laws 'may have unintended consequences' for privacy
Broadcast-Only Remote Identification of Drones May Have Unintended Consequences for American Consumers – Wing
Rather than privacy, many hobbyists are more concerned about the logistics and expense of outfitting their existing drones with the required broadcasting equipment. Should they fail to comply, consumer UAVs like the DJI Mavic 2 Pro may be as useful as "a $1600 brick" when the regulation comes into effect in 2023. Assuming the recreational drone-using public care to follow the rules in the first place, that is. The current track record is pretty abysmal.
In 2023, you won't be able to fly most drones in the US without broadcasting your location
Despite the discontent of some customers, DJI itself has spoken out in favor of the new law:
"DJI has long supported the FAA's Remote ID initiative because it will enhance drone accountability, safety and security. The FAA's deliberative process of reviewing over 50,000 public comments has resulted in a rule that will serve the whole industry, as operators move on to more complex drone operations that save lives and benefit society. We are reviewing the final rule to understand how DJI can take steps towards complying with the FAA's upcoming requirements."
DoT and FAA guidelines aside, drones have been a major focus of the US defense landscape. Though, it hasn't been easy securing trusted partners to provide components. After officially banning DJI from government use back in 2017 (which has also been nationally barred, as of December 2020) due to concerns over data espionage, the US is having trouble procuring a cyber-secure option due to a lack of strong domestic competition. To address this problem, the Defense Innovation Unit launched an acquisition program early last fall–pooling verified drone manufacturers using open software architecture to ease the procurement process for various federal agencies Altavian, Parrot, Skydio, Teal and Vantage Robotics all made the cut. 
Col. Samuel Edwards, Director of the Army's Robotics Requirements Division, explained plans to create a more sophisticated drone network within the next few years:
"By 2024, the Army wants to have a single source of commands from a "Universal Robotic Controller Application" to control its flying systems and be able to ingest the data they send back. Also connected to the universal controller, or URCA, would be AI-enabled analysis located in cloud-at-the-edge servers. The network the drones run on will be just as important as the drones themselves, enabling the capabilities that cannot be put directly in the processors on the drone." – Jackson Barnett for FedScoop
The Pentagon isn't the only one pursuing small UAVs: the British Army, in collaboration with UAVTEK, has just developed their own "bug" drone weighing under half a pound. The model is designed for reconnaissance, with the ability to help soldiers spy on targets just over a mile away.
"In even the toughest weather, the Bug can deliver vital tactical intelligence on what's around the corner or over the next hill, working autonomously to give troops a visual update. Combined with our other information advantage products, this video feed could be shared multi-domain, enabling commanders on land, sea and air to increase their situational awareness and inform their decisions."  – James Gerard, Principal Technologist, BAE Systems' Applied Intelligence
The British Army is currently testing 30 devices, and are looking into potential ways to integrate the technology with other military equipment.
https://www.baesystems.com/en/collaborating-with-uavtek-to-develop-nano-bug-drone
In other, non-UAV news: 
Microsoft just revealed itself as one of the companies compromised by the US government security breach (allegedly) perpetrated by Russian hackers:
"We detected unusual activity with a small number of internal accounts and upon review, we discovered one account had been used to view source code in a number of source code repositories. The account did not have permissions to modify any code or engineering systems and our investigation further confirmed no changes were made. These accounts were investigated and remediated." – Microsoft Security Response Center statement
This breach has raised concerns about the vulnerability of Microsoft products–and subsequently users' private information–to future attacks. However, the company maintains that there is no "elevation of risk": their threat models are designed to assume attackers already know the source code, and set up security measures accordingly.
Microsoft says hackers viewed its source code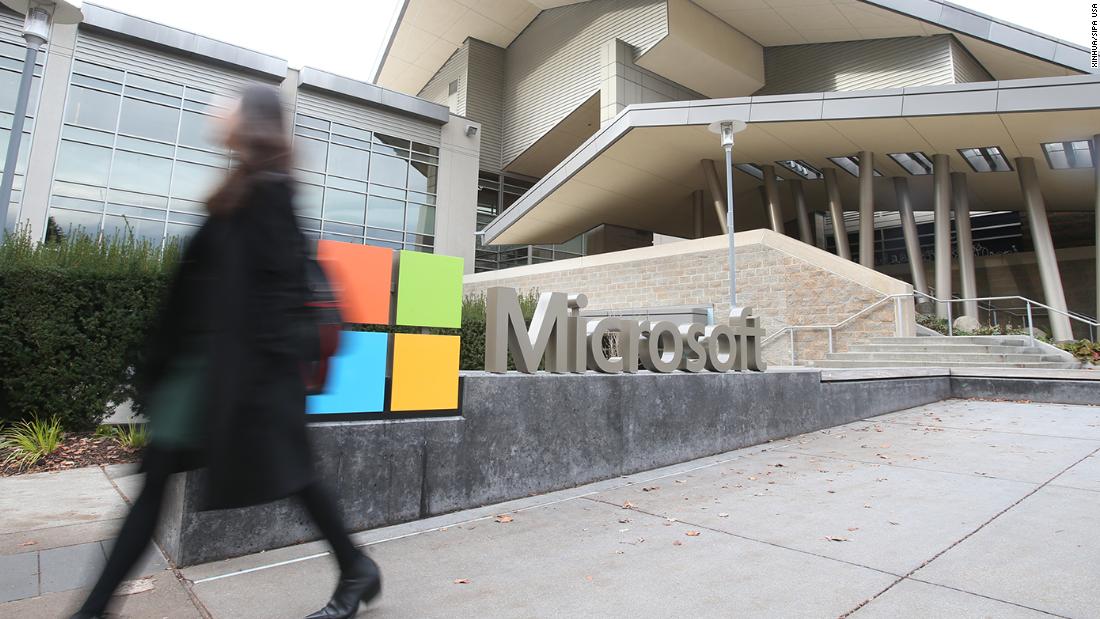 Autonomous vehicle startup WeRide just secured a $200 million strategic round from bus maker Yutong, kicking off a partnership between the two Chinese companies to develop self-driving minibusses and city buses. Domestic competition in the industry is significant, including Guangzhhou, AutoX, Momenta, and Baidu.
"Capital's attitude is shifting and increasingly bullish about autonomous driving and its commercial future following the COVID-19 pandemic [in China]. Many investments are happening in this space because investors don't want to miss out on any potential leaders in autonomous driving." – WeRide spokesperson
If you're in the mood for something that's equal parts endearing and unsettling, look no further than Boston Dynamic's celebratory New Year project:
Great. So now when robots aren't busy taking our jobs, they'll be schooling us in dance-offs.
That's all we've got for now – but be sure to keep an eye out for a special ~bonus edition~ of the Roundup at the end of the week!

Here's to a fresh start this year. As Twitter aptly notes: