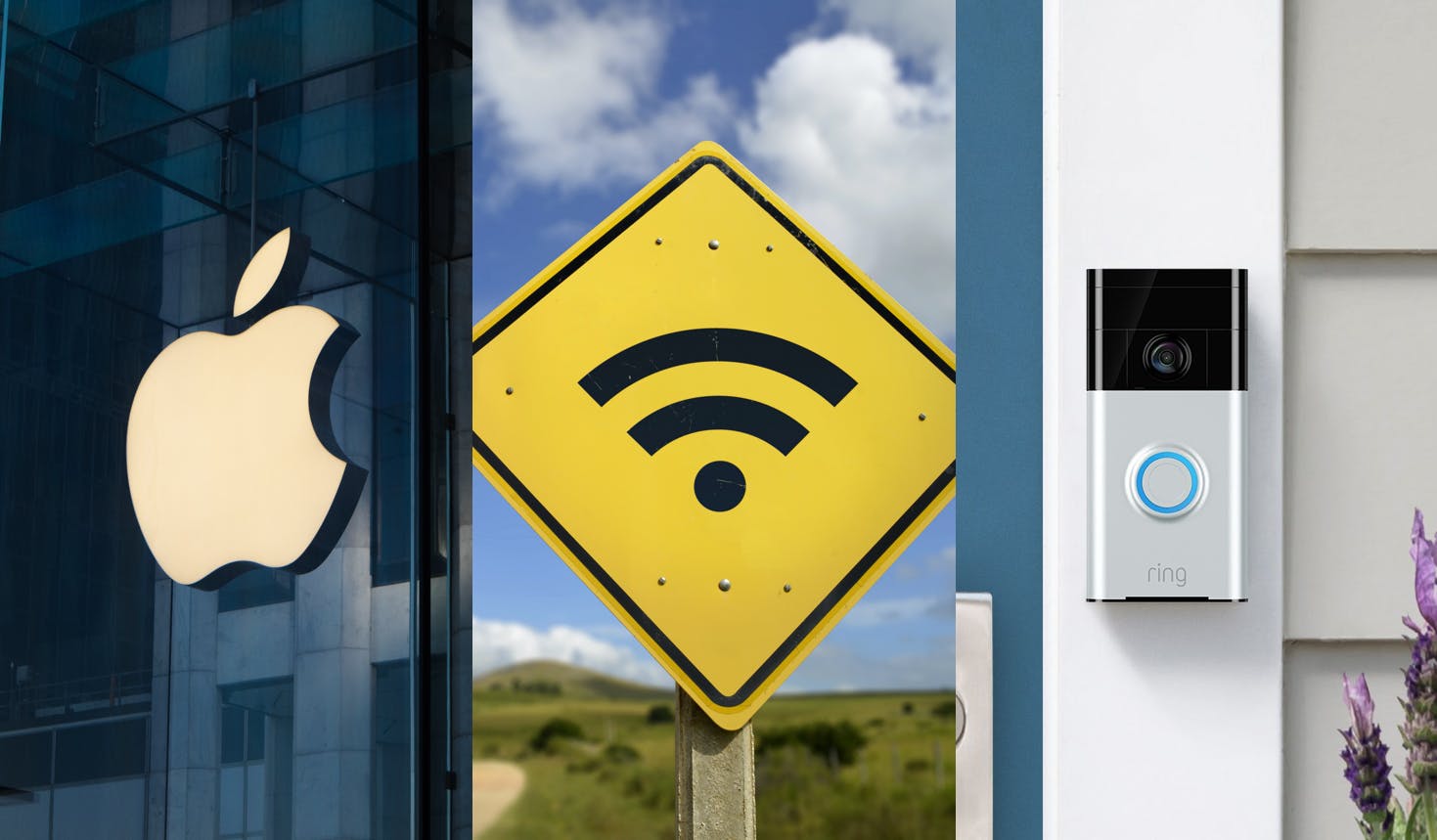 Apple targets self-driving car production—Rural Broadband Association asks FCC to increase broadband speed standards—Amazon's Ring under fire for post-hack blackmail
Here you have it, the last Edge Roundup of 2020! It's short this week, hopefully enough to withstand the "between Christmas and New Years" attention span stupor.
Yep, that pretty much sums it up.
5G 
The FCC C-band auction is on hold for the holidays, scheduled to resume on January 4th. Winners will be announced a week after the last bids are cast–which are predicted to reach a staggering total of $82 billion. Where it stands now at $69.8 billion has already been described by analysts at Raymond James as "a nosebleed, or oxygen-deprived level." The numbers are astronomical because the auction is essentially a "once-in-a-lifetime" event, releasing enough spectrum below 6GHz to "essentially create another T-Mobile."
"The extraordinary level of C-band spending puts in stark relief 1) the optimism that wireless managements have for new 5G revenue streams, 2) the constant tax wireless companies pay participating in spectrum auctions to maintain share and relative competitive positioning, and 3) the influence of the current environment's low cost of debt capital and low tax rate." –Credit Suisse analysts
Here are the new C-band auction estimates | Light Reading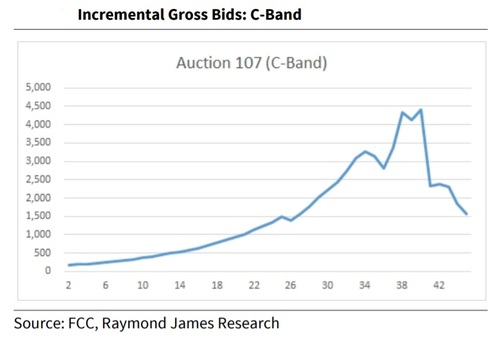 The Rural Broadband Association and the Fiber Broadband Association have asked the FCC to raise the broadband speed definition from 25/3 Mbps to 1 Gbps, arguing it much better reflects today's connectivity demands:
"We need to plan ahead, building networks that are both useful now and will remain useful in more than a decade when Americans will rely upon them to an even greater extent for so many aspects of everyday life, to achieve a fully connected future and avoid perpetuating digital divides, we cannot afford to resign some Americans to second-class service–we need to aim higher and do better." –RBA & FBA statement
Given that telco groups complained that the speed was too high when raised to 24/3 Mbps, this proposed increase will undoubtedly receive pushback. But the residential demand for both upstream and downstream bandwidth has increased between 20-25% every year for the past two decades. Something needs to change, or else rural households will be left behind.
After heavy lobbying from the US and European allies, Telecom Italia (TIM) has chosen to limit Huawei's role in their ongoing network buildout–even though Italy has yet to ban the Chinese supplier outright. Ericsson will provide the majority of equipment, with Nokia and Huawei supplying 20-25% each.
Telecom Italia to retain Nokia as supplier, curbing Huawei's share of 5G radio network - sources
Autonomous Vehicles & Drones
Google offshoot Nuro is set to kick off its driverless delivery service in California next year. Though subject to operations restrictions, this is the first green-light granted in the state–as well as the entire country–for commercial autonomous delivery. Nuro's egg-like vehicle, the R2, uses radar, thermal imaging, and 360-degree cameras to determine its movement. Unlike many autonomous vehicles, the design forgos steering wheels, pedals, or side-view mirrors. Even though this represents a major step forward for the industry, safety concerns remain paramount: the service will be limited in speed and driving routes until the tech has more public trust.
Nuro set to be California's first driverless delivery service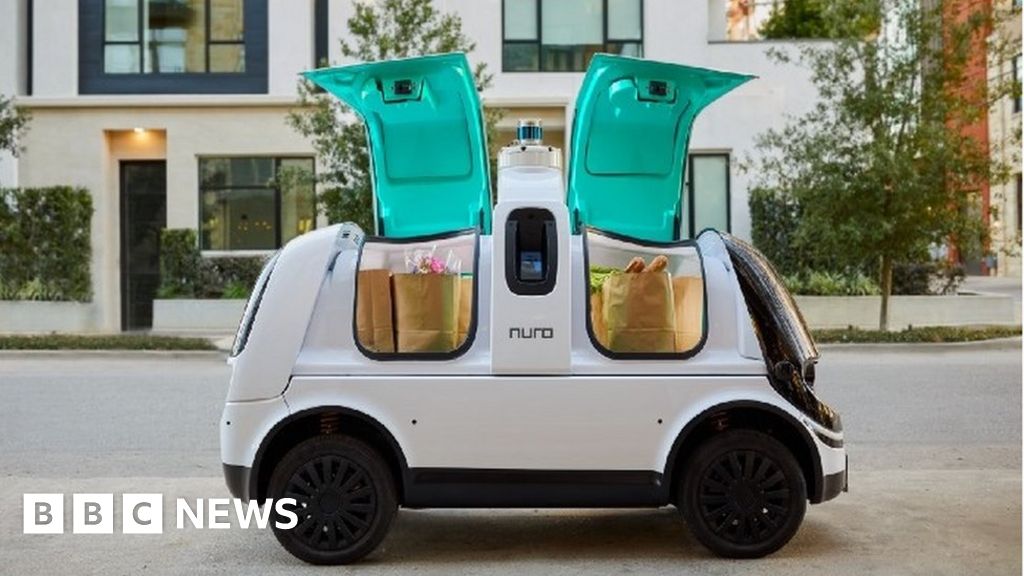 Nuro is one of many autonomous driving companies conducting trials around the world, an industry which is getting a new major player: Apple. 
The tech giant has targeted 2024 to develop a passenger vehicle using its own battery technology under "Project Titan," which has roots back to 2014. Unlike competitors like Google's Waymo and Amazon's Zoox, Apple endeavors to produce personal vehicles rather than ride-hailing services. Their battery technology allegedly has the potential to "radically" reduce the cost of batteries and increase range, according to an unnamed insider source. 
It's unknown whether Apple will go through a third-party manufacturer, build their own branded car, or just provide an autonomous driving system that can integrate with vehicles made by traditional automakers. The announcement has been met with mixed reaction, given the demonstrated difficulty of success in the car business. It took almost two decades for Tesla to be profitable.
"If there is one company on the planet that has the resources to do that, it's probably Apple. But at the same time, it's not a cellphone." –Former Project Titan employee
Exclusive: Apple targets car production by 2024 and eyes 'next level' battery technology - sources
Dozens of Chinese companies have joined Huawei and ZTE on the US Department of Commerce's "entity list": meaning they have to request federal permission before purchasing tech from US companies. Notably included is the world's largest drone manufacturer, DJI. Though the export ban will threaten the company's market dominance outside China, the blow is somewhat mitigated by the country's strong domestic supply of drone components. An additional ban on SMIC, a Shanghai-based semiconductor company, may have more disastrous effects–such as blocking Chinese access to new generations of semiconductor fabrication technologies.
"[A list of companies including DJI] have enabled wide-scale human rights abuses within China through abusive genetic collection and analysis or high technology surveillance, and/or facilitated the export of items by China that aid repressive regimes around the world, contrary to U.S. foreign policy interests." –Excerpt from the Department of Commerce Bureau of Industry and Security release
US government bans tech exports to top drone maker DJI
Security & Privacy
Amazon's Ring is under fire after recent hacks have enabled a slew of death threats, racial slurs, and blackmail against compromised users. The lapse is significant, given that the device is supposed to increase home security. 
A new class-action lawsuit was filed against Amazon, representing dozens of Ring owners who were subject to harassment after malicious actors got control of their devices' camera. Their experiences are pretty horrific, ranging from sexual harassment of a senior to tormenting a four year old.

Amazon allegedly blamed users for not using "sufficiently strong" passwords, and the suit pushes back by asserting that Ring should have added a second layer of security through two-factor authentication. 
This hasn't been the only concern surrounding the product: digital rights groups are pushing back against Ring's growing surveillance partnership with police forces, which grants them access to footage and photos in over one thousand cities. Privacy advocates go as far to say that the cameras make communities more vulnerable, rather than safer.
"Ring's surveillance-based business model is fundamentally incompatible with civil rights and democracy. These devices, and the thinking behind them, should be melted down and never spoken of again." –Evan Greer, Deputy Director, Fight for the Future
Dozens sue Amazon's Ring after camera hack leads to threats and racial slurs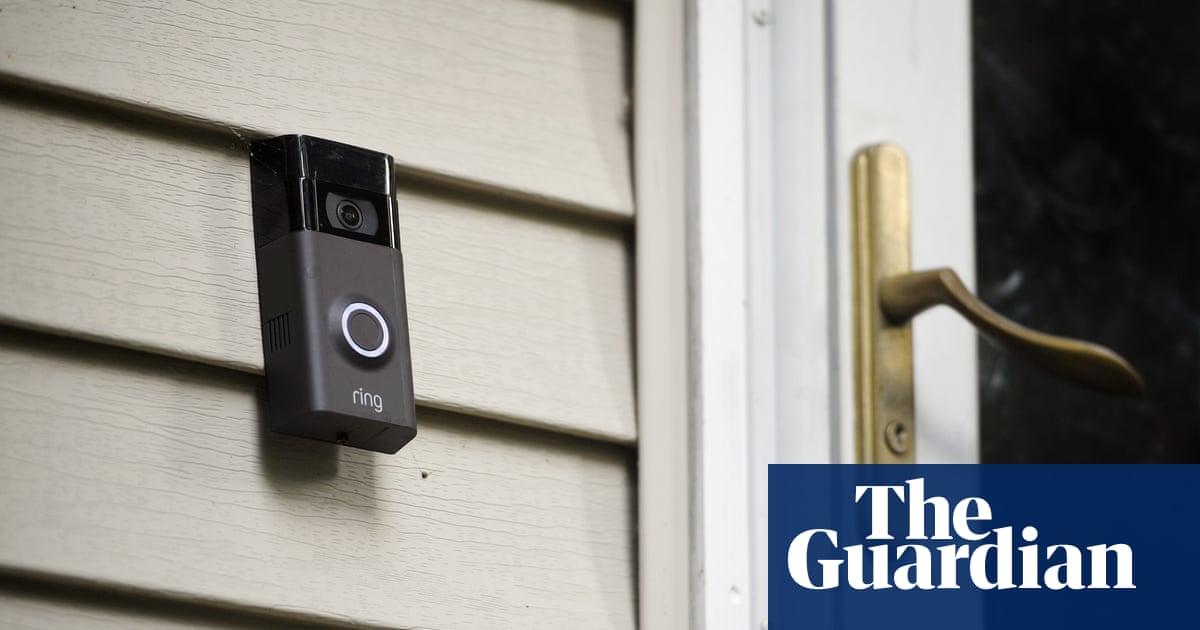 Ring isn't the only one with PR concerns. Google, aware of negative public perception of AI technology, has told it's scientists to "strike a positive tone" in research documents. According to internal web pages outlining the policy, researchers are mandated to consult with legal, policy, and public relations teams regarding projects pertaining to face analysis or race, gender, and political affiliation categorization. Other taboo topics include the oil industry, China, Iran, Israel, COVID-19, home security, insurance, location data, religion, self-driving vehicles, telecoms, as well as systems that recommend or personalize web content.
"Advances in technology and the growing complexity of our external environment are increasingly leading to situations where seemingly inoffensive projects raise ethical, reputational, regulatory or legal issues." –Excerpt from "sensitive topics" policy outline
Unsurprisingly, this has unearthed a lot of censorship concerns. A former employee stated she was wrongly fired after publishing a paper exploring the negative effects of AI speech mimicking technology on marginalized populations. As Google increasingly incorporates AI into its services, it makes sense why they wouldn't want their own research to condemn them. But as the technology is relatively new and has serious ramifications (like violating privacy and perpetuating bias), it arguably would look better if the company demonstrated their resolve to explore these issues, transparently.
Google told its scientists to 'strike a positive tone' in AI research - documents
Labeling Google's "sensitive topics" policy as censorship is almost laughable in comparison to Russia, whose government just passed legislation allowing authorities to block or restrict websites if they "discriminate" against Russian media. The initiative was taken up after media outlets RT and RIA news agency complained that accounts on Twitter, Facebook, and Youtube were being unfairly censored. Sounds awfully familiar, doesn't it? 

Lawmakers pass bill to restrict websites that 'discriminate' against Russian media
Whether your resolution is to move to Finland or just from your couch to the desk: we at Mutable wish you a Happy(er) New Year. See you in 2021!