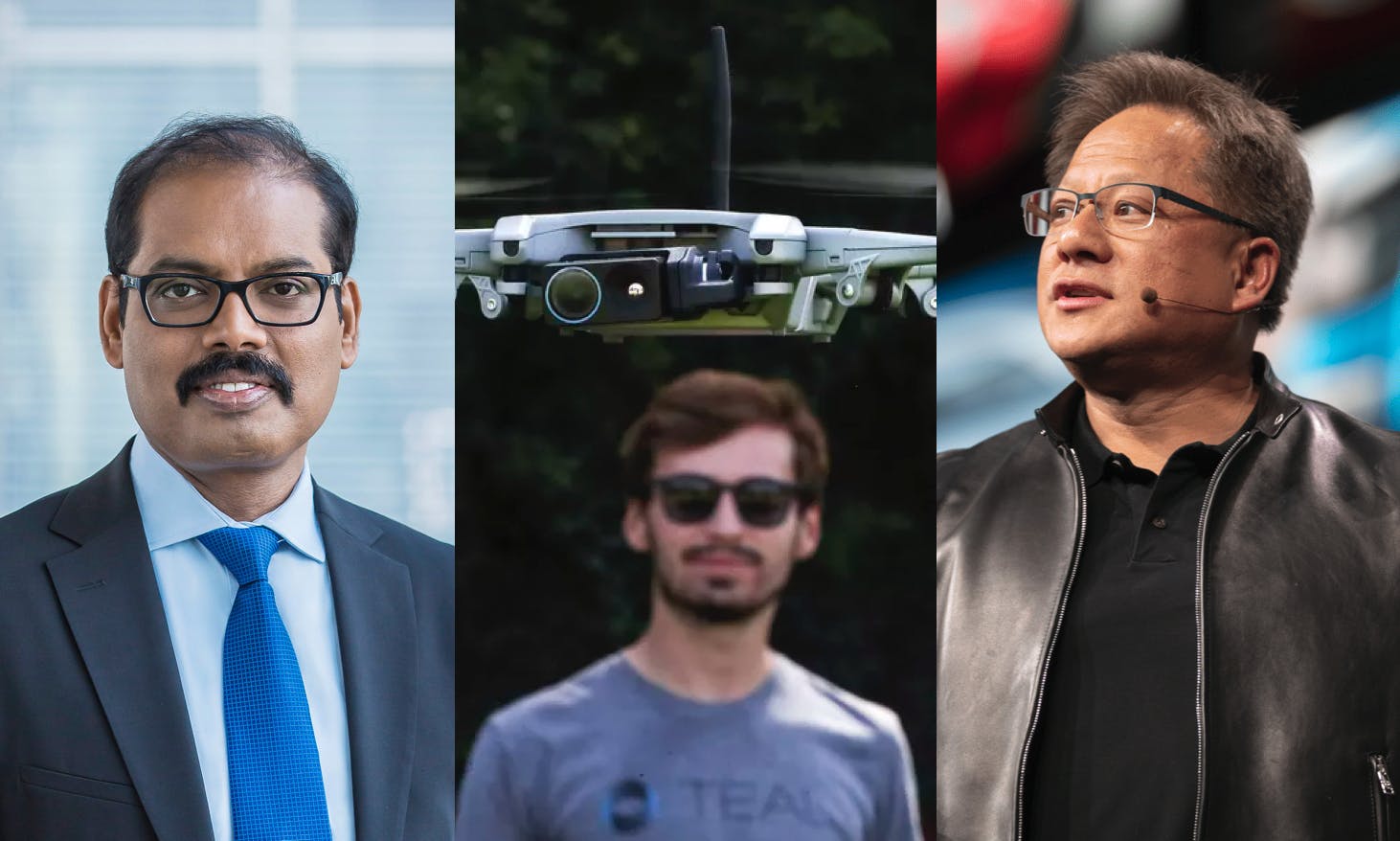 The Edge Startup of the Year competition is around the corner, and we at Mutable are honored to have been considered for the accolade alongside nine other awesome companies.
Before diving into this week's roundup, be sure to check out Edge Computing World's interview with our CEO pelle for insight into all things edge computing in the run-up to the award:
5G
The 5G World Summit took place virtually at the beginning of the month, with panels discussing the commercial applications of 5G, how it will transform the telecoms industry, and the impact of the coronavirus pandemic. The latter, especially, has halted a lot of investment that has stunted the commercial development of 5G, according to industry leaders participating in the conference.
It may just be that the average consumer will become a lot more interested in 5G once Apple introduces its own 5G-enabled suite of products to the market. Though production has been held up due to the pandemic, unsurprisingly, the launch of four new iPhone models is scheduled for October. The Verge reviews its prospective specs, here.
Apple's iPhone 12 announcement may be coming soon, introducing big changes like a new design, 5G, and 3D cameras. Here's everything we know about it.
Last week we talked a lot about progress in Open RAN, which might actually be working — according to Light Reading. Japanese operator Rakuten has made significant strides, opting out of using equipment for leading 4G vendors Cisco and Nokia in favor of using smaller companies for their 5G network buildout.
"Collaboration with our partners is based on a shared commitment to develop innovative solutions within an open source community, in the interests of offering cost-effective, highly stable, secure and agile services to our customers. For the delivery of 5G services, we are partnering with organizations such as NEC and Altiostar that are closely aligned to our overall objective of driving a highly collaborative open source community." — Rakuten
But it won't be an easy transition, piece-mealing infrastructure from scratch. Many operators may not be willing to take that burden on.
Open RAN might actually be working | Light Reading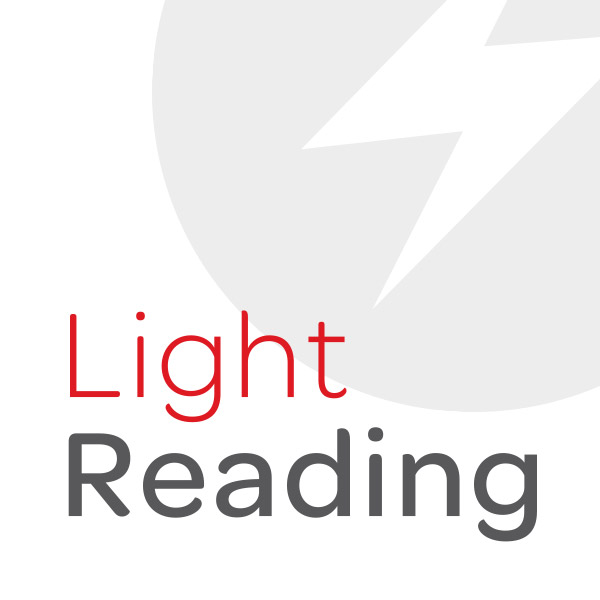 We're all aware that 5G has a range issue, which makes a recent breakthrough from Qualcomm all the more exciting. The equipment vendor announced that they were able to achieve a 5G data connection over a 3.8 kilometer distance — twice further than ever before with mmWave transmission. While admittedly, this is limited to broadband modems over handheld devices, the news is still a big step forward in realizing 5G connectivity across a broad spectrum of people and places with comparatively less infrastructure.
Telefónica made its way into a few headlines this week, (some better than others). Getting the bad news out of the way, the Spanish operator — which has posted a steady decline in value over the past decade — may officially be losing its position on the EuroStoxx 50 index. The fall has been pinned on disappointing returns on investments in the company's Latin American operations as well as strong domestic competition. But, the worst is allegedly over, according to one Seeking Alpha analyst:
"Management has been making the right decisions before and during the pandemic, and shareholders will reap the rewards over the next few years." —Seeking Alpha report
However, Telefonica is banking on the promise of its upcoming 5G deployment to pull itself back up. They'll be the second operator in Spain (behind Vodafone) to launch their network.
Telefonica called out over 75% loss of value over ten years – report | Light Reading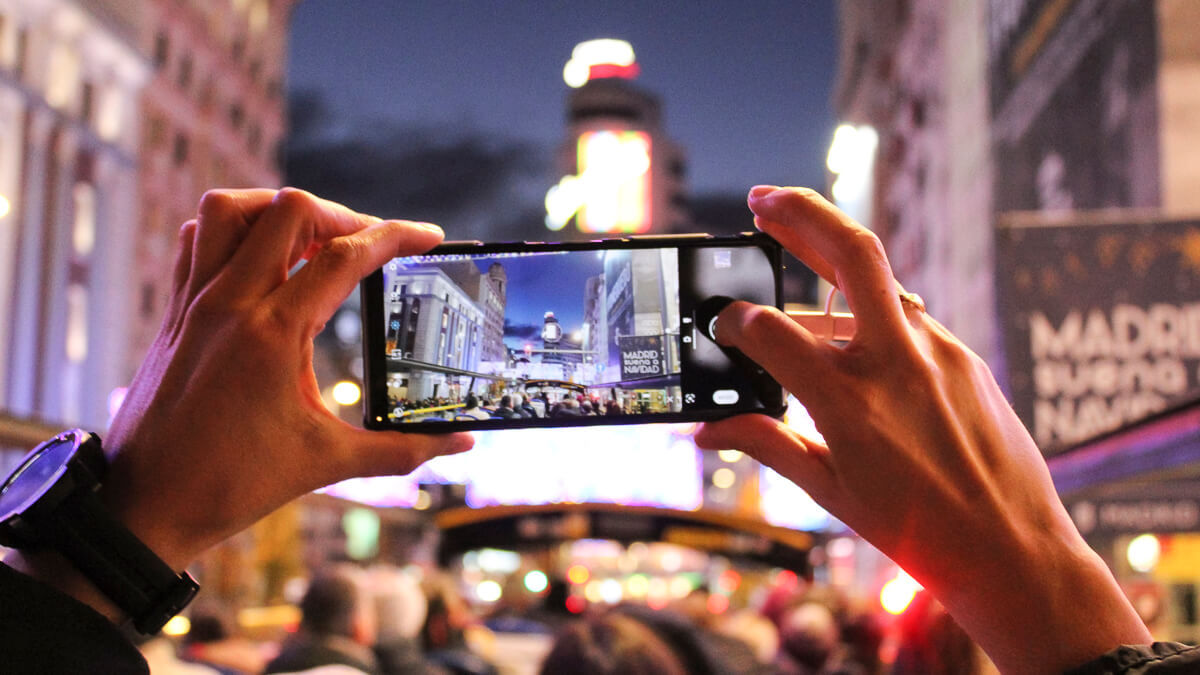 Telefónica deploys 5G in Spain; 3G shutdown expected by 2025
Telefónica's German subsidiary is making the move to use Amazon Web Services to virtualize its 5G core. This will help enable fast integration of industrial applications.
"We are shifting essential functionalities of our 5G core network to the cloud. This turns hardware-centric technology into an extensive software solution. Based on Ericsson's modern cloud-native software architecture as a link to the AWS cloud solution, we can easily, quickly and flexibly integrate new 5G industry applications into our network and offer them to our customers with our 5G cloud." — Mallik Rao, Chief Technology & Information Officer, Telefónica Germany
Telefonica Germany to move 5G core into AWS | Light Reading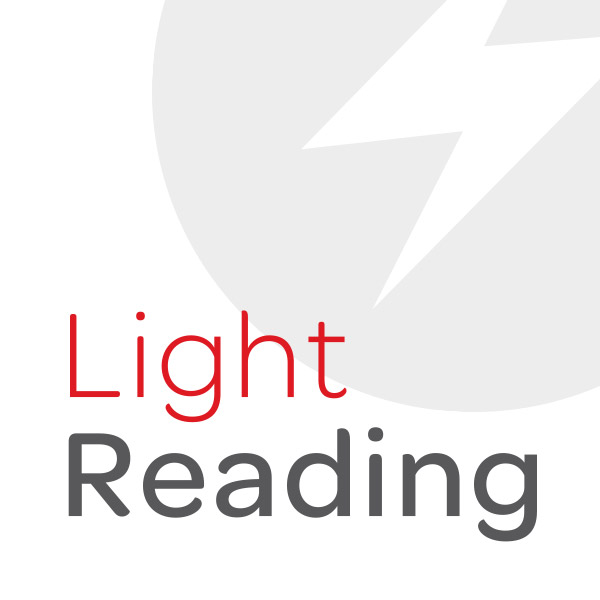 Augmented Reality (AR) experiences are among the most anticipated improvements promised by 5G connectivity. With widespread deployments growing closer, "Pokémon Go" developer Niantic has assembled a global consortium of telecom companies to build a prospective "Planet-Scale AR Alliance." While details are limited at this point, we know that the aim of the group is to develop a global AR platform for developers to create games on top of. Major carriers such as Telus, Deutsche Telekom, EE, Globe Telecom, Orange, SK Telecom, SoftBank Corp and Verizon are all signed on. We'll keep an eye out for more information as it is released.
#HuaweiGate
With national security concerns continuing to dominate the ongoing #HuaweiGate debate, little attention has been paid to calculating the cost-benefit of actually divesting from Huawei––until now . A recent report by the US Federal Communications Commission has put a dollar sign on the figure: $1.837 billion. The bill of ripping out Huawei and ZTE hardware and replacing it with Freedom-approved vendors will largely be footed by the taxpayer.
What price security? Well, for the US ban on Huawei/ZTE kit it's around $1.8bn, and you're going to pay most of it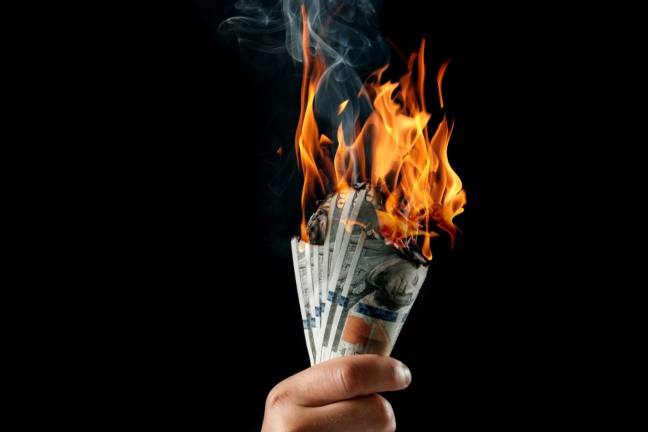 But if the disruptions caused by #HuaweiGate have network operators across Europe and North America pulling their hair out––the Italians don't seem to be worried. The folks down at Italy's largest telecom giant, the appropriately-namedTelecom Italia, apparently don't understand what the fuss is all about.
"If you're asking if I anticipate any problems were we to find ourselves in a situation like Britain's, the answer is no. . . we wouldn't have any trouble given time to manage the situation." — Luigi Gubitosi, CEO, Telecom Italia
TIM CEO says not a problem to develop 5G without Huawei
Edge
AT&T's partnership with IBM is a direct reflection of the report's findings. The two have joined forces to deploy a 5G multi-access edge computing (MEC) network at an IBM lab, exploring the potential of premise-based 5G deployments.
AT&T and IBM: Helping Businesses Adapt, Digitally Transform
"What we're evolving to now is truly a hybrid-cloud environment where that network itself becomes a platform. And then the ability to extend that platform to the edge creates a whole new opportunity to create new insights as a service, new applications, and solutions that can be deployed in that environment." — Steve Canepa, Global Communications General Manager, IBM
Telcos, ISPs & Cable
An emerging use case as 5G networks launch is Fixed Wireless Access (FWA), which is quickly becoming recognized as a more flexible alternative to fixed broadband. As less than half of households around the world have access to wired internet connection, FWA is a lower cost option to bridge the digital divide.
"Most providers will only deploy fiber to the most economical point, but this still leaves plenty of gaps, making 5G FWA an excellent and complementary solution. FWA is also a very compelling solution for those challenger service providers who are targeting entry into the fixed broadband market. Carriers like Verizon in the U.S. and NBN in Australia have used FWA to offer fixed broadband in areas where they are not licensed or have very little infrastructure." — Shiv Putcha, Founder & Principal Analyst, Mandala Insights
Industry Voices — Putcha: Fixed wireless access is poised for global scale and adoption
At the helm of Frontier Communication's journey out of bankruptcy is former Verizon executive John Stratton, who was recently appointed executive chairman. Working alongside CEO Bernard Han, formerly of Dish Networks, the two will need to work hard to win back customers' trust after filing Chapter 11.
"Since becoming a board observer of Frontier in May, I've had the opportunity to engage with the Finance Committee to review and evaluate the company's broad portfolio of assets and have developed strong confidence that Frontier can emerge as one of the nation's leading broadband providers in the markets it serves." — John Stratton, Executive Chairman, Frontier
Exiting bankruptcy, Frontier looks to challenge cable | Light Reading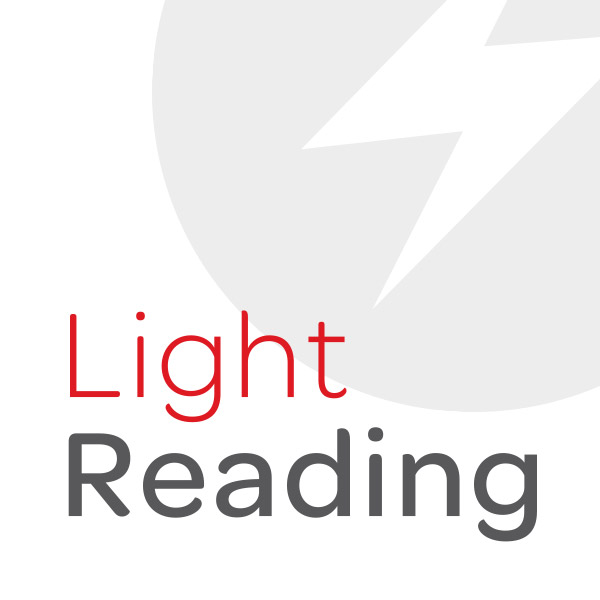 Strapped with crippling economic problems and inflation, the Argentinian government just declared telecommunications as a "public service" in a bid to lower prices. Putting artificial constraints on the market, however, will be detrimental — especially as the country prepares to roll out 5G networks. Roger Entner contends that the policy is a misguided, short-term fix:
"Policies like nationalization and price controls are a proverbial band-aid on a sucking chest wound that hurt the country more in the long run than the short-term benefits." — Roger Entner, Founder & Analyst, Recon Analytics
Industry Voices — Entner: Telecommunications are declared a 'public service' in Argentina
Starlink's private beta test has been a major success — demonstrating gaming-friendly latency and download speeds over 100mbps, according to a recent launch webcast. This is super promising for the service, which may revolutionize internet connectivity for rural subscribers. We'll see if these results carry over to the public beta when it goes live in the next few months.
Speaking of providing internet access to those without it, T-Mobile has launched Project 10Million — a new program providing free internet to disenfranchised families to help close the "homework gap" among students. The company has pledged nearly $11 billion over ten years, and will be distributed through school grants. With most classes going online this school year, the program has become as imperative.
"It wasn't just about connectivity before and after school and correspondence with their teacher via email. Now it's literally, if you don't have connectivity, you can't do school." — Mike Katz, CEO, T-Mobile
T-Mobile details its plan to give free internet to 10 million homes
Gaming & Drones
Despite the considerable hype surrounding consoles, PC gaming still reigns king in terms of performance. With new releases around the corner for both Sony and Microsoft, Nvidia's new RTX 3000-series GPUs may mean more for gaming than the Xbox Series X or Playstation 5.
"This is the greatest-ever generational leap we have made. If the last 20 years was amazing, the next 20 will seem like nothing short of science fiction." — Jensen Huang, CEO, Nvidia
While owners of previous generations of Nvidia's graphics cards may have been reluctant to upgrade, this generation promises a significant jump in performance from the 2000-series.
I know we've already announced that drone delivery is just around the corner, but this time it's true OK? Amazon recently gained FAA approval for its Prime Air fleet. The company's drones have evolved significantly over the years as design and engineering teams work to develop. You can see Amazon's latest iteration in action here:
There's no shortage in incentives for the company to push drone delivery as an industry standard, as it could save Amazon billions in shipping costs and give customers exactly what they want: lower prices and instant delivery.
The Evolution of Amazon's Package Delivery Drone Designs - Core77
With Amazon joining Alphabet and UPS as the third company to have their drones certified as air carriers, the race is on — according to World Economic Forum Aerospace and Drones lead Harrison Wolf. Where the drones are manufactured, the preexistence of logistics networks, and the differentiation of their tech all constitute key factors as to which entity will come out ahead of the "drone revolution."
The Race For Drone Delivery Just Got A New Leader: 3 Key Differences That Will Define Who Wins
But the most exciting use of drones isn't just delivering Prime packages in 30 minutes or less. Utah-based company Teal's Golden Eagle drone promises to revolutionize search and rescue. The artificial intelligence-enabled drone has an onboard computer, the ability to fly over 50mph, and can withstand extreme weather conditions. Far from simply being a "flying camera," the device has innumerable use cases from agriculture, surveying, construction, energy, logistics and of course — defense. The release is a good signal for the U.S.-based drone market, Teal founder George Matus asserts, which has fallen notably behind China.
Teal's new Golden Eagle is set to redefine the world of high-performance drones
A flying passenger drone was successfully tested by the Toyota-backed startup SkyDrive, the first Japan has ever seen.
"We want to realize a society where flying cars are an accessible and convenient means of transportation in the skies and people are able to experience a safe, secure, and comfortable new way of life." — Tomohiro Fukuzawa, CEO, SkyDrive
One commenter, however, isn't getting behind the hype…

Witty comment from Rasta Dalek
Japanese company successfully tests a manned flying car for the first time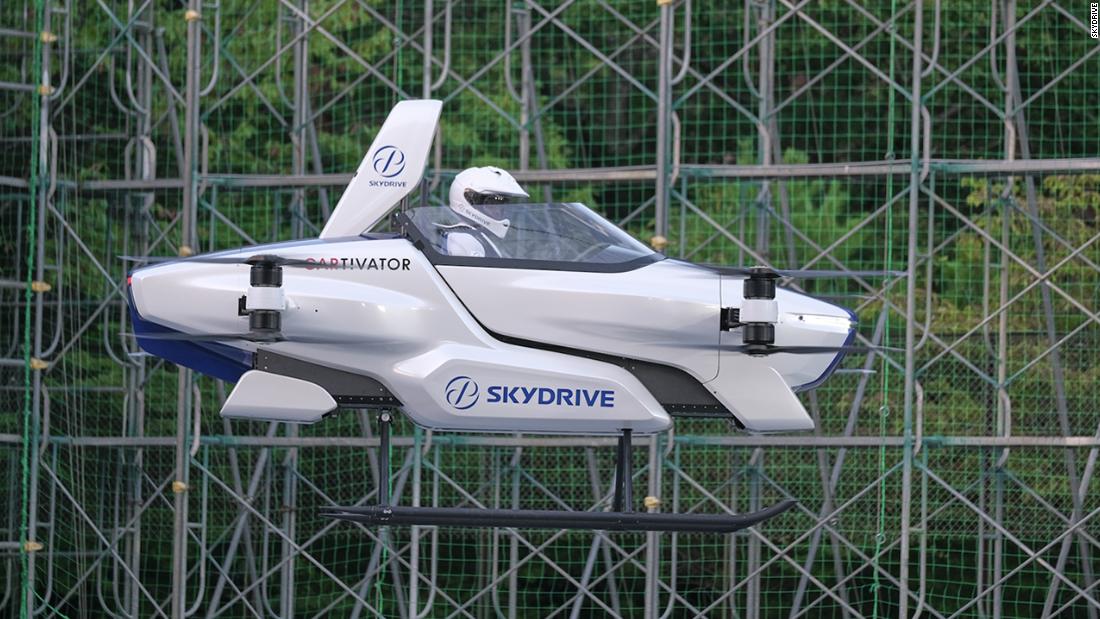 Security & Privacy
Big news last week was CenturyLink's IP outage, which affected websites hosted across the US and Western Europe. I'll save paraphrasing the details, which was broken down by Data Center Dynamics:
'IP outage' on CenturyLink network caused by Flowspec mitigation, says Cloudflare CEO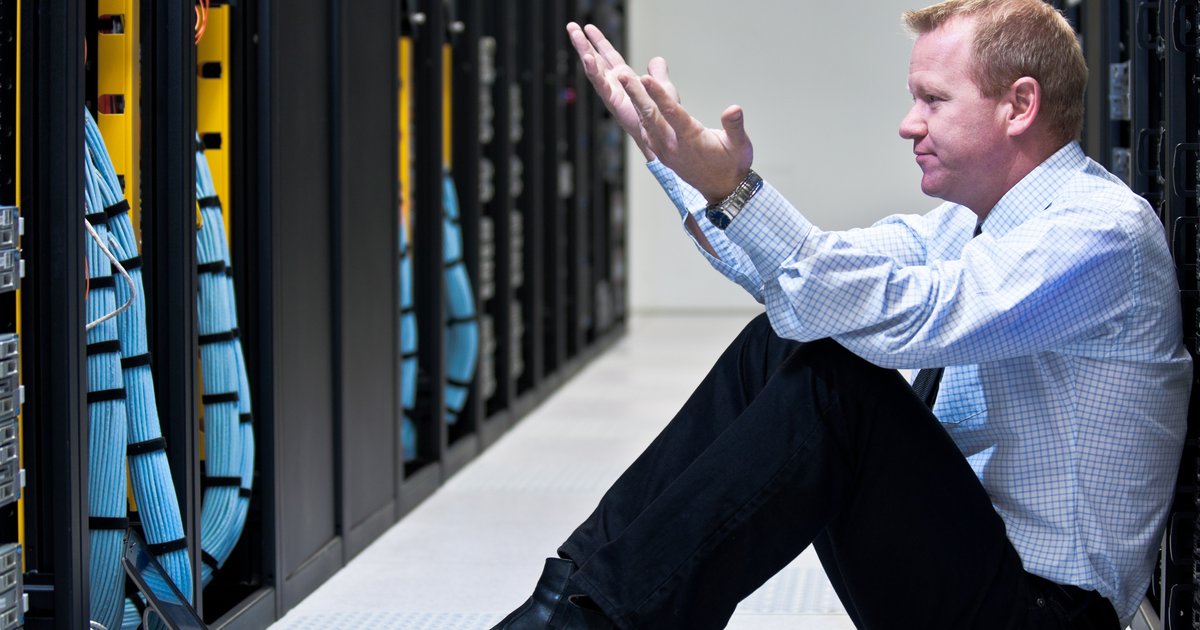 Before reading this next piece of news, I knew of Akon only as the embodiment of cringe-inducing R&B anthems which defined my middle-school years. But it looks like he's trying to make up for all those awkward school dances suffered by a generation of 12 year olds…by building a "real-life Wakanda'. Obviously. "Akon City", as the six billion-dollar initiative has been called, will run on cryptocurrency tied to cell phone minutes rather than local currency — a more trusted marker, according to the singer.
"We want to be able to kill corruption through blockchain itself and I think starting with currency, it is the biggest thing. The main thing they (Africans) will be able to gain is independence and I think being in the position to make your own financial decisions is key." — Akon
Though the project faces skepticism, it's an interesting reflection of the massive, quasi-institutional role telecommunications companies play — especially when people are distrustful of their governments.
R&B singer Akon is building a 'real-life Wakanda' worth $6 billion in Senegal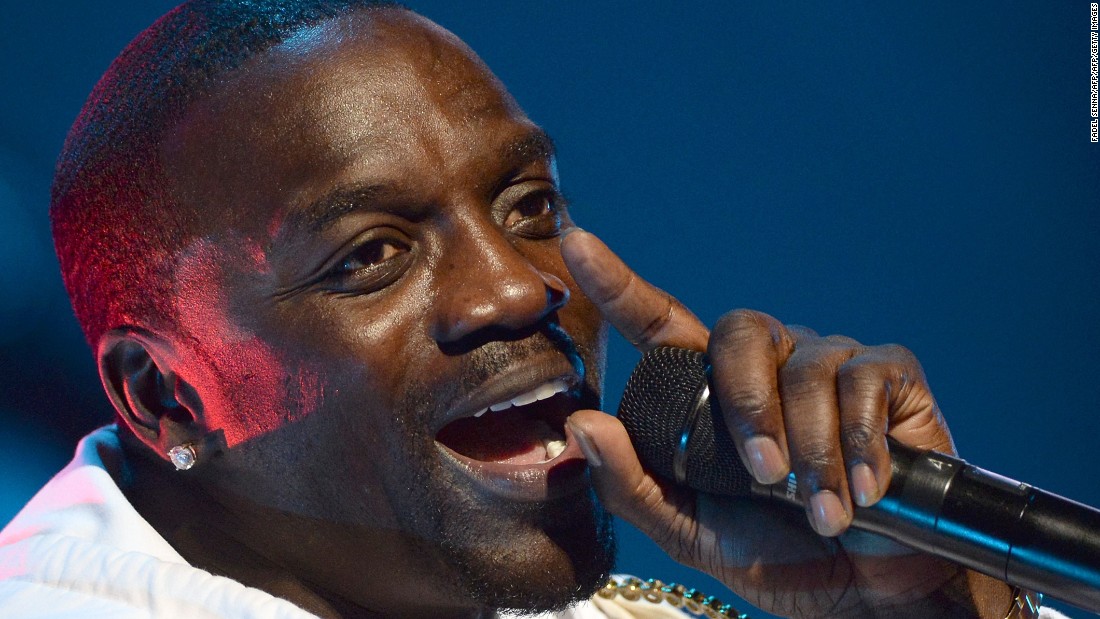 Pulling in over four times the revenue than they had last year, we can confidently say that Zoom won COVID. Their shares rose by 40% after this was reflected in the company's fiscal second-quarter earnings. In other news, I fired my stockbroker.
"Zoom's market cap now stands at more than $129 billion, up from $25 billion a year ago. The company is now larger than IBM and AMD." — Jordan Novet, CNBC
Zoom shares soar after revenue more than quadruples from last year
Be sure to catch us at TechCrunch Disrupt next week, where we'll be unveiling some exciting branding changes alongside a newly-revamped website. Oh, and about that… I should mention that the Edge Roundup will be living there from now on. Farewell, Medium! It's been a great tenure, but we best be moving on.
See you all next week! Same time, different place.