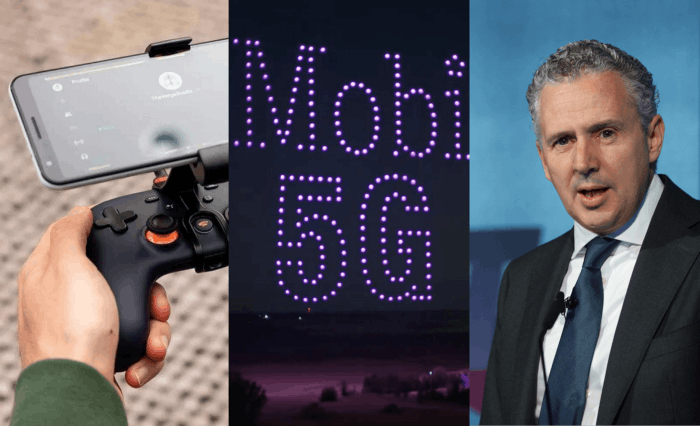 Apple bans cloud gaming from its app store — T-Mobile switches on its standalone 5G network in thousands of cities — Telstra aiming 5G coverage at 75% of Australian population by next June
Hey friends, this week's Edge Roundup comes a little late in the week, but don't worry, I'll make it short and sweet.
#HuaweiGate:
As you guys know, we've been following #cancelhuawei ––the saga of Western governments trying to remove Huawei tech from their networks––pretty closely over the last year. So speaking of one year anniversaries, how has the Huawei ban worked so far?
May I suggest this video from Martin at TechAltar:
5G:
This week, T-Mobile switched on its first standalone nationwide 5G network. What does "standalone nationwide 5G network" mean you ask? Well, take a seat, and I'll tell you.
At the moment, most mobile services providers are building their 5G networks on top of their existing LTE infrastructure. T-Mobile's rollout does not depend on this existing tech thus allowing the company to maximize the use of its 600MHz 5G spectrum.
"Since Sprint became part of T-Mobile, we've been rapidly combining networks for a supercharged Un-carrier while expanding our nationwide 5G footprint, and today we take a massive step into the future with standalone 5G architecture," ––Neville Ray, President of Technology, T-Mobile
T-Mobile switches on its standalone 5G network in thousands of cities
To celebrate the 30 percent expansion in coverage offered by this new standalone 5G network, T-Mobile treated the people of North Dakota with an areal drone show (it's like a fireworks display, but apparently pollutes the environment less).
"In all, the standalone launch brings 5G to nearly 2,000 additional cities and towns."––T-Mobile press release
T-Mobile switches on standalone 5G network, expands coverage by 30 percent
The announcement seems to have been good for T-Mobile's stock, which saw a 5.9% bump in Q2 results.
https://seekingalpha.com/news/3602378-new-t-mobileplus-5_9-claims-mantle-of-no-2-wireless-provider
Not to be outdone, Verizon––now shacked up with AWS––is bringing 5G mobile edge compute (MEC) to both Boston and the Bay Area. Verizon also announced San Jose as its 36th 5G Ultra Wideband city.
"When you bring 5G and edge compute together, suddenly the concept of the real-time enterprise at scale is truly possible,"––Thierry Sender, director of IoT and real-time enterprise product strategy at Verizon
Verizon, AWS bring 5G MEC to Boston, Bay Area
The FCC's auction for licenses in the shared Citizens Broadband Radio Services (CBRS) band surpassed the $1 billion mark last week, with high demand not isolated to only large market counties. Estimates for how much the auction for PALs in the 3.5 GHz band will ultimately raise have varied, with ranges from $3 billion to as high as $10 billion.
"This would be a great outcome given that these blocks require sharing with incumbent users and have strict power limitations,"––Sasha Javid, COO of BitPath
CBRS auction surpasses $1B threshold
5G is also making its way to the land down under. Telstra CEO Andy Penn said on Monday the telco intends to have 75% of the population covered by its 5G footprint by June 2021. The CEO tied the new goal to the company's coronavirus response that saw Telstra bring forward AU$500 million of capital expenditure slated for the second half of the next fiscal year into the calendar 2020 year.
"Telstra's 5G is already rolling out in 53 cities and regional towns across Australia and more than 10 million Australians now live, work or pass through our 5G network footprint every day."––Andy Penn, CEO, Telstra
Telstra aiming 5G coverage at 75% of population by June 2021 | ZDNet
Edge Computing:
Edge computing has been touted as the next step in computer networking after the cloud for a while now. But the COVID-19 pandemic has pushed development of technologies like IoT, 5G, and AR/VR way into the forefront. The increasing demand for high-speed networks is accelerating at an unprecedented rate, and these technologies might just deliver. Julius Francis, the Senior Director of Product Marketing at Juniper Networks argues that business applications and data must move as close to the data ingestion point as possible, but it's easier said than done.
"The edge is increasingly viewed as prime beachfront property, often provided by and managed by service providers, to be optimized with AI and machine learning for almost limitless business purposes." ––Julius Francis, Senior Director of Product Marketing at Juniper Networks
https://www.datacenterknowledge.com/industry-perspectives/future-edge-computing-covid-era
These predictions are already unfolding. Intel and VMware are working together on an integrated software platform for virtualized Radio Access Networks (RAN). Their collaboration seeks to simplify the steps and reduce the integration effort involved in creating virtualized RAN solutions.
"Many communication service providers are choosing to extend the benefits of network virtualization into the RAN for increased agility as they roll out new 5G services, but the software integration can be rather complex."––Dan Rodriguez, Corporate VP,IntelNetwork Platforms Group
Intel, VMware collaborate on vRAN
You see this in data centers as well. Tower operator SBA Communications is signaling larger push into edge computing, which could include more data centers and perhaps thousands of edge modules at the base of telecom towers. SBA President and CEO Jeff Stoops said the company hopes to build a significant edge computing network, which will include both data centers and infrastructure at the base of its towers.
"One of the areas of growth we are pursuing is SBA Edge, where we are focused on using our existing tower assets to offer highly distributed local sites for edge data centers with the potential to provide low latency connectivity to wireless networks,"––Jeff Stoops, CEO, SBA
IoT:
According to Ericsson's recent Mobility Report, there will be over 25 billion connected devices operating worldwide by 2025. IoT is rapidly growing, with substantial revenue potential to make any enterprise and communications service provider (CSP) alike excited for the future. However, for global enterprises planning product strategies and investments, whose products will need to operate anywhere in the world, achieving global connectivity presents a few challenges. The next generation of connected products will need to be able to connect straight from the box and be able to function, seamlessly, no matter where they end up, and in the case of connected vehicles, to wherever they may travel.
eSIM provides global connectivity for CSPs & Enterprise IoT
Telcos, ISPs & Cable:
Vodafone Germany's cable network surpasses 21 million households with access to gigabit speeds. The high speeds are made possible by the modernization of the cable fiber-optic network to DOCSIS 3.1 technology. Today, Vodafone now offers 21 million households a download speed of up to 1,000 Mbps. With this speed, the data capacity of an entire DVD (4.7 gigabytes) can be downloaded in less than 1 minute.
Vodafone Germany's Cable Network Surpasses 21 Million Households With Access to Gigabit Speeds
Meanwhile, Dish, which is required to enter the wireless service providing market as part of a deal that cleared the way for the Sprint-T-Mobile merger, is out shopping. Dish has acquired Ting Mobile, a small cell service provider, in its latest step toward becoming a major nationwide carrier.
"The bigger piece of this deal is something that most people won't see: Ting's parent company, the internet services company Tucows, will provide backend mobile services for the nationwide network Dish is building out. That includes core functions like customer billing, phone activation, and network provisioning — services that Dish needs in place before it can launch a truly independent wireless service."––Jacob Kastrenakes, The Verge
Dish's next step into wireless service is buying another small provider
Cable One revealed that it has invested in two fixed wireless ISPs — Wisper Internet and NextLink — as the service provider pushes forward with a strategy to use alternative technologies to branch into less dense areas near its traditional wired footprint.
"We believe that fixed wireless is a great complement to our business in less dense areas surrounding our markets," ––Steven Cochran, SVP and CFO, Cable One
Cable One invests in two fixed wireless ISPs | Light Reading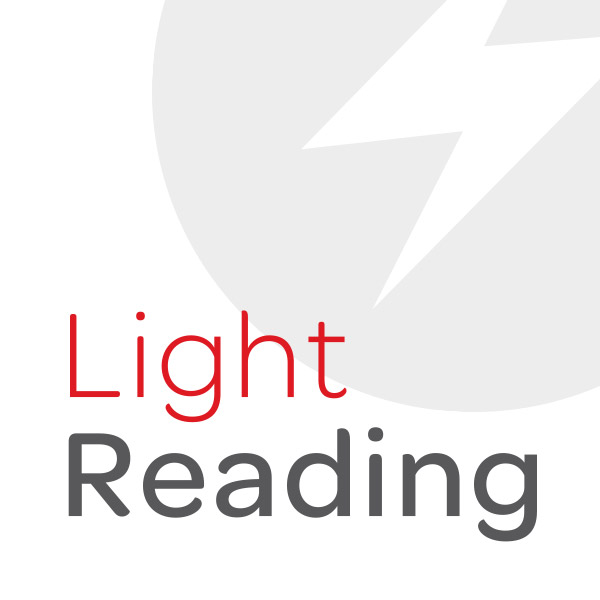 Elon Musk's SpaceX now plans for 5 million Starlink customers in US. That's up from the 1 million they originally projected. SpaceX has asked the US for permission to deploy up to 5 million user terminals for its Starlink satellite-broadband network in the US after nearly 700,000 people in the country registered interest in the service.
What makes Starlink unique among competitors is that it's targeting rural homes, which many traditional cable operators have not been able to reach yet due to prohibitive infrastructure costs. Are we seeing the beginning of a serious rivalry between cable and satellite internet? I've got a little article coming up on that very topic, so be sure to follow us on the twitter machine!
SpaceX now plans for 5 million Starlink customers in US, up from 1 million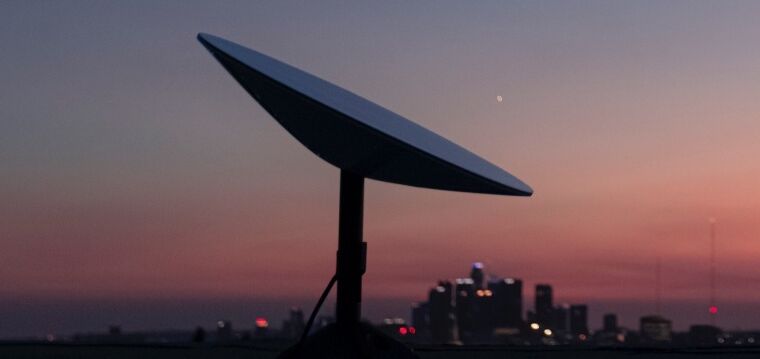 SpaceX launches 57 more Starlink satellites, lands rocket at sea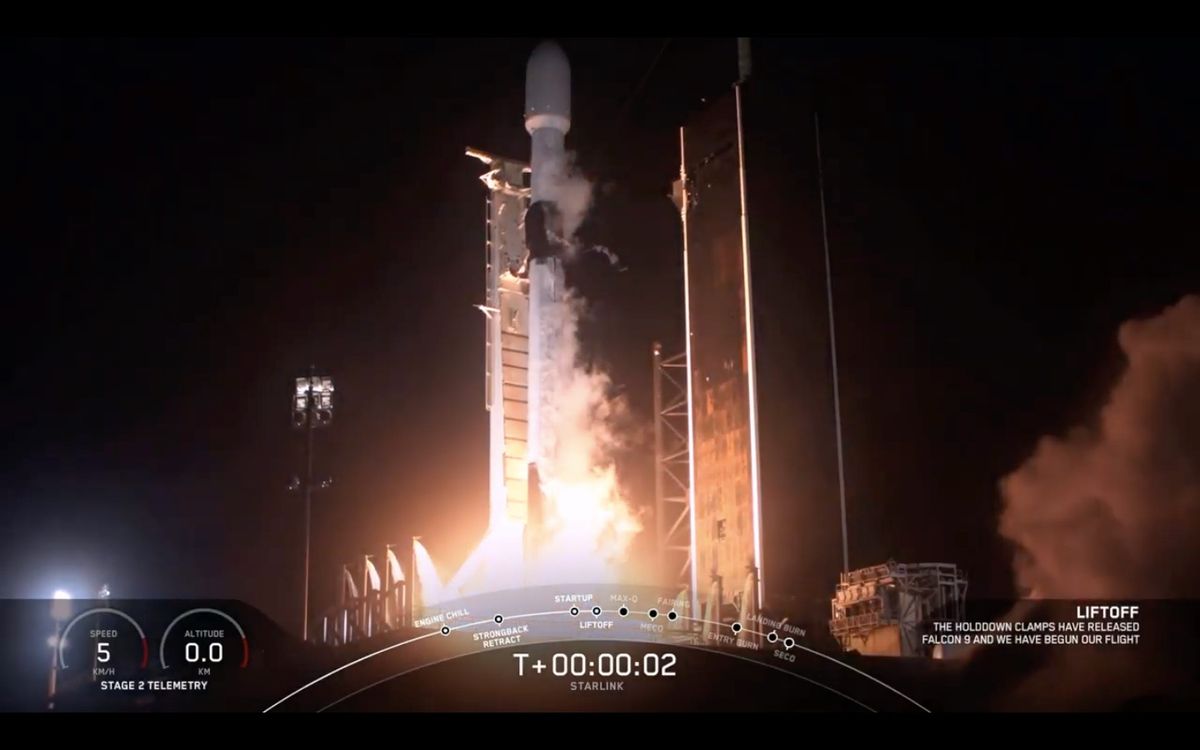 Security:
Google is making a move for the security market. The advertising giant, which already owns the smart home devices maker Nest bought a 6.6% stake in ADT Inc for $450 million, betting on the home security company's strong customer base and an army of technicians to drive sales of its Nest devices.
"We will exclusively support Nest products,"––Jim DeVries, CEO, ADT
Google to buy stake in ADT in home security push for $450 million
But hey, it's not like Google wasn't already in the Home Security market––whether you know it or not:
Vinton G. Cerf is known as one of "the fathers of the Internet". So when he writes, we listen. This time, he shares his views on why confidential computing is a game changer. What do you think?
"Imagine being able to collaborate on genomic research in the cloud across geographies, across competitors, all while preserving privacy of confidential health records."––Vinton G. Cerf
Why Confidential Computing Is a Game Changer
Was security an afterthought when developing containers on Kubernetes? Christopher White thinks so. But he's got some really interesting observations that will certainly peak your curiosity:
Exploring the (lack of) security in a typical Docker and Kubernetes installation
Gaming:
Apple doesn't want your cloud gaming apps on its app store. Turns out that Google's Stadia and Microsoft's xCloud violate their App Store guidelines. The key bit in Apple's statement is "including submitting games individually for review, and appearing in charts and search." The way Stadia works today, and the way xCloud will work next month, is that you pay for access to the service itself, and that service then allows you to pay for or access free games from the cloud. Those games are not stored on a local device in your home, unlike the Apple-approved Valve Steam Link app.
"What does all this mean? Well, for now, iOS users are going to be missing out on the mobile-centric cloud gaming wave that's set to arrive with xCloud's launch."––Nick Statt, The Verge
Apple confirms cloud gaming services like xCloud and Stadia violate App Store guidelines
Microsoft, meanwhile, released some new details about xCloud, which is set to launch on September 15. The app will only be available on Android devices and in 22 countries including the U.S., Canada, Britain and South Korea. Microsoft said it'll be coming to PC too, but there's no release date for that yet. Players will be able to choose from a selection of over 100 games at launch. Nothing about how they plan on meeting the App Store requirements though.
Anyway, all in all a pretty manageable week as far as telco news is concerned. In other news, my colleague Leigha Schjelderup who has contributed several of the #EdgeRoundup issues before will be taking a more active role in this weekly publication from now on. I think you'll like what she has to say.