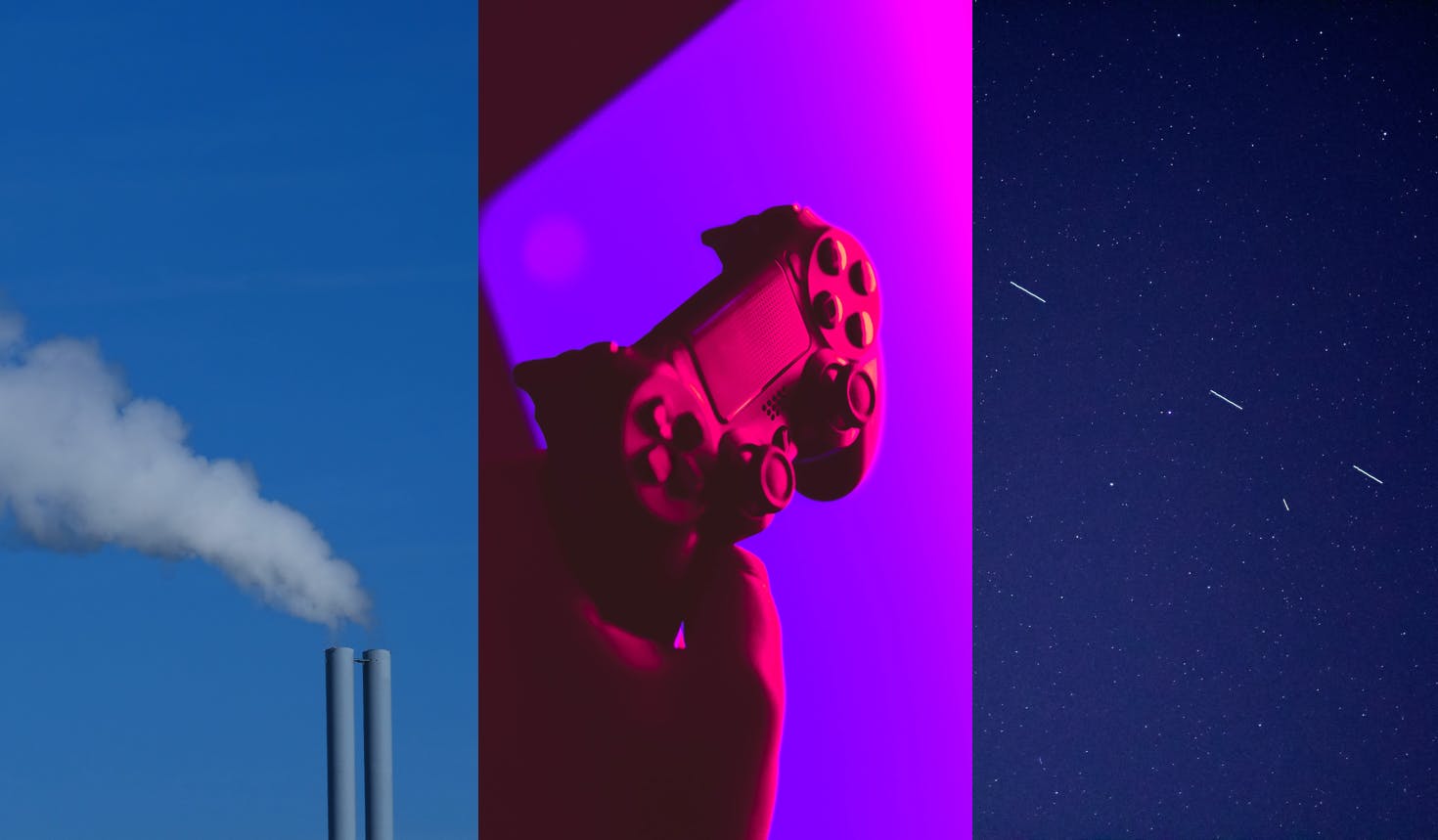 As bandwidth consumption rises, so does energy emissions—The fight against latency is ramping up—Starlink set to win FCC approval for an additional 4,000 LEO satellites
It's been a mellow week in the telecommunications space, but we're here to break it down nevertheless!
5G & Satellite 
Verizon's so keen to get new users onto its 5G home broadband service, it's willing to pay up to $500 to cover potential customers' early termination fees from their existing ISPs. Oh, and apparently will throw in a new Chromebook while they're at it! This latest promotion may be just enough of a push to get users dissatisfied with their incumbent service providers to make the switch to fixed wireless. The offering recently expanded to four additional cities—New Orleans, Fresno, Riverside, and San Antonio—bringing the total to 71 locations.
Verizon expands 5G to more cities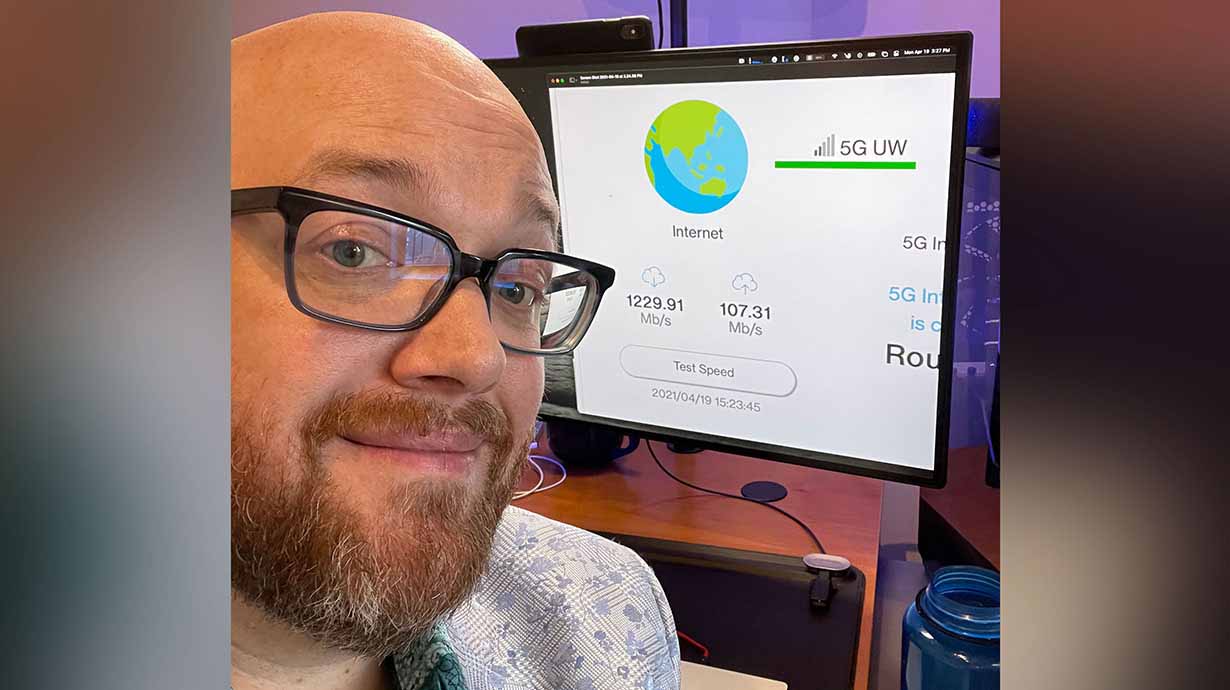 A spectrum auction recently took place down in Australia, with Telstra emerging on top with 1000 MHz of 26Ghz for AU$277 million. The carrier has big plans for the high band frequency:
"Imagine watching the Grand Final at the Melbourne Cricket Ground, with your 5G-powered augmented reality goggles overlaying real time player stats, all at the same time as thousands of others are enjoying the game alongside you -- that's the immense bandwidth and speed that mmWave can offer." —Andy Penn, CEO, Telstra
Telstra's 5G network is slated to reach 75% of the country early this Summer. Fellow telco TPG Telecom also swooped up 400MHz, primarily to deliver 5G fixed wireless service across Sydney, Melbourne, Perth, and Brisbane.
Telstra and TPG spend hundreds of millions on mmWave spectrum | ZDNet
While in last week's roundup we covered Roger's expanding 5G network, that same Monday the carrier experienced a disastrous day-long, country-wide service outage. The communications provider pegged the issue on a failed software update from one of its network equipment providers, Ericsson.
Business owners, emergency service providers, and everyday Rogers, Fido, and Chatr customers were adversely affected, with larger conversations spurred surrounding the imperative of dependable connectivity:
"It's one thing to lose your ability to tweet or go on Facebook but quite another when an autonomous vehicle loses connection...Imagine an outage in the next generation, with remote surgeries. Yesterday it became clear to Canadians how important wireless networks are." —Anthony Lacavera, Founder & Chairman, Globalive
What happened at Rogers? Day-long outage is over, but questions remain | CBC News
While SpaceX was originally approved to launch 1,584 satellites at low orbit, it's looking like the FCC may bump that number up to over 4,000. FCC acting chairwoman Jessica Rosenworcel has backed Starlink's request to modify its existing license to allow for more lower-orbit satellites, and has reportedly asked colleagues to do the same...to the chagrin of competitors. Viasat, in particular, has been vocal about the heightened risk of collision due to the increasing density of satellites—calling out Starlink's solar panels as a potential hazard. Considering Musks' company plans to launch up to 42,000 satellites by mid-2027, capacity limits will surely be tested. 
Elon Musk's SpaceX is close to winning FCC approval to fly more than 4,000 Starlink satellites in a lower orbit. But rivals say it could increase collision risks.
Speaking of satellites, a senior official from the China Aerospace Science and Technology Corp recently commented on the country's plan to develop a mega constellation for a national satellite internet network...also in low Earth orbit. This has raised serious concerns about the lack of international coordination and cooperation surrounding space traffic and safety management, especially between geopolitical rivals like the US and China. 
Gaming & VR
Lowering latency may not be the most glamorous tech frontier, but it's certainly one of the most impactful. Especially for gaming, where lag is enemy number one for rewarding and fair multiplayer experiences. A recent piece in Forbes by Adrian Bridgwater explores how the imperative to jettison jitter has inspired attempts to optimize network performance. 
"The Internet is a loose federation of independent networks that was designed for resilience, but not for real-time applications." —Bayan Towfiq, CEO & founder, Subspace
Beyond gaming, "fixing" internet infrastructure is imperative to enable low latency-dependent use cases in fields like telemedicine, distance education, and agritech. Essentially, there's a lot on the line. 
Why Games Developers Are 'Fighting' Internet Lag
Blacknut can't keep itself out of the headlines! This week, for expanding its cloud gaming service to iOS. Pocket Gamer editor Dann Sullivan recently reviewed his experience using the streaming platform on his iPhone 11 Pro Max, and the results were pretty stellar. Take a look for yourselves: 
Blacknut hands on - "Could be the solution for mobile & desktop cloud streaming"
Last week, Head of Facebook Reality Labs Andrew Bosworth virtually sat down with CTO of Oculus VR John Carmack over Twitter spaces to discuss the company's VR strategy. The conversation disclosed much about what we should and shouldn't expect from them this upcoming year, most notably the hold off on releasing an updated, sensor-heavy "Quest Pro" headset. Interestingly, the two remarked that Facebook's VR products could soon function as a substitute for tablets, or even budget laptops like the Chromebook, by including a wider variety of apps and services with navigation as effective as the standard keyboard and mouse. 
"We need to be a displacement device where we need to be something that somebody hard up for money decides I'm going to buy a VR headset instead of a Chromebook or instead of a tablet...we can absolutely make it better than cheap little netbooks that people are hunched over in terrible posture." —John Carmack, CTO, Oculus VR
Well, I feel called out. 
Though it's hard to imagine that people would want to don a clunky headset for mundane tasks like sending an email or making a spreadsheet, it does suggest that the personal computer—fingers to keyboard—may not always be the dominant medium of connectivity and productivity. As someone who's currently working on my tech neck, that's a pretty exciting prospect.
Oculus Quest Updates May Aim VR For Chromebook Market
Drones & AI
As of last Wednesday, small drones can now officially fly over people and at night in the US. The development has been a long time coming, with updated FAA regulations announced in December. This is an integral step towards enabling the adoption of existing and new drone use cases, particularly delivery.  
"These rules are an incremental step towards enabling routine, widespread drone operations in U.S. airspace. Even though these long-awaited rules will only have just taken effect, attention is turning urgently to what will come next. There is intense demand for regulators to push ahead and unleash the full capabilities of drones. It is still generally restricted, for example, to fly a drone beyond the operator's visual line of sight, which limits many beneficial applications of drones." —Arjun Garg, former Chief Counsel, FAA
New rules allowing small drones to fly over people in U.S. take effect
Israeli startup Orca AI has raised a $13 million Series A round to boost its computer vision solution for cargo ships. With human error accounting for the majority of marine accidents each year—cough cough Suez Canal fiasco—introducing AI-based navigation and tracking systems could mitigate future challenges and increase safety and efficiency. 
"The maritime industry… is still far behind aviation with technological innovations. Ships deal with increasingly congested waterways, severe weather and low-visibility conditions creating difficult navigation experiences with often expensive cargo… Our solution provides unique insight and data to any ship in the world, helping to reduce these challenging situations and collisions in the future." —Yarden Gross, CEO and co-founder, Orca AI
Environment 
With Earth Day falling last Thursday, it seems fitting to round off the Roundup with a couple energy-related updates.
First up, Facebook announced that "as of 2020, [the company's] operations are supported by 100% renewable energy and have reached net zero emissions."  
This is huge news, given the tech giant's massive data center footprint. But DataCentre's Harry Menear poses an important caveat:
"The main issue with sweeping "carbon neutral" or "net zero" statements from large corporations like Facebook is that, more often than not, achieving milestones like these are more of a demonstration of creative carbon accounting than actual reductions in emissions. " —Harry Menear for DataCentre
This is news to me, but apparently corporations can pay for "carbon credits" to strike metric tons of carbon from their annual records. Facebook itself paid to remove 100,000 metric tons of carbon in 2019, and although the money went to a good cause—forest conservation projects—it makes claiming "zero emissions" pretty misleading. 
That said, they could be doing a lot worse. 
Finally, our friends at STL Partners profiled the potential of edge computing to help mitigate increasing bandwidth consumption. Essentially, higher energy use does not need to correlate to higher carbon emissions. Processing on the edge can minimize data traffic, enable more efficient energy grids, and potentially constitute less energy-extensive data centers. Check out Dalia Adib's full report.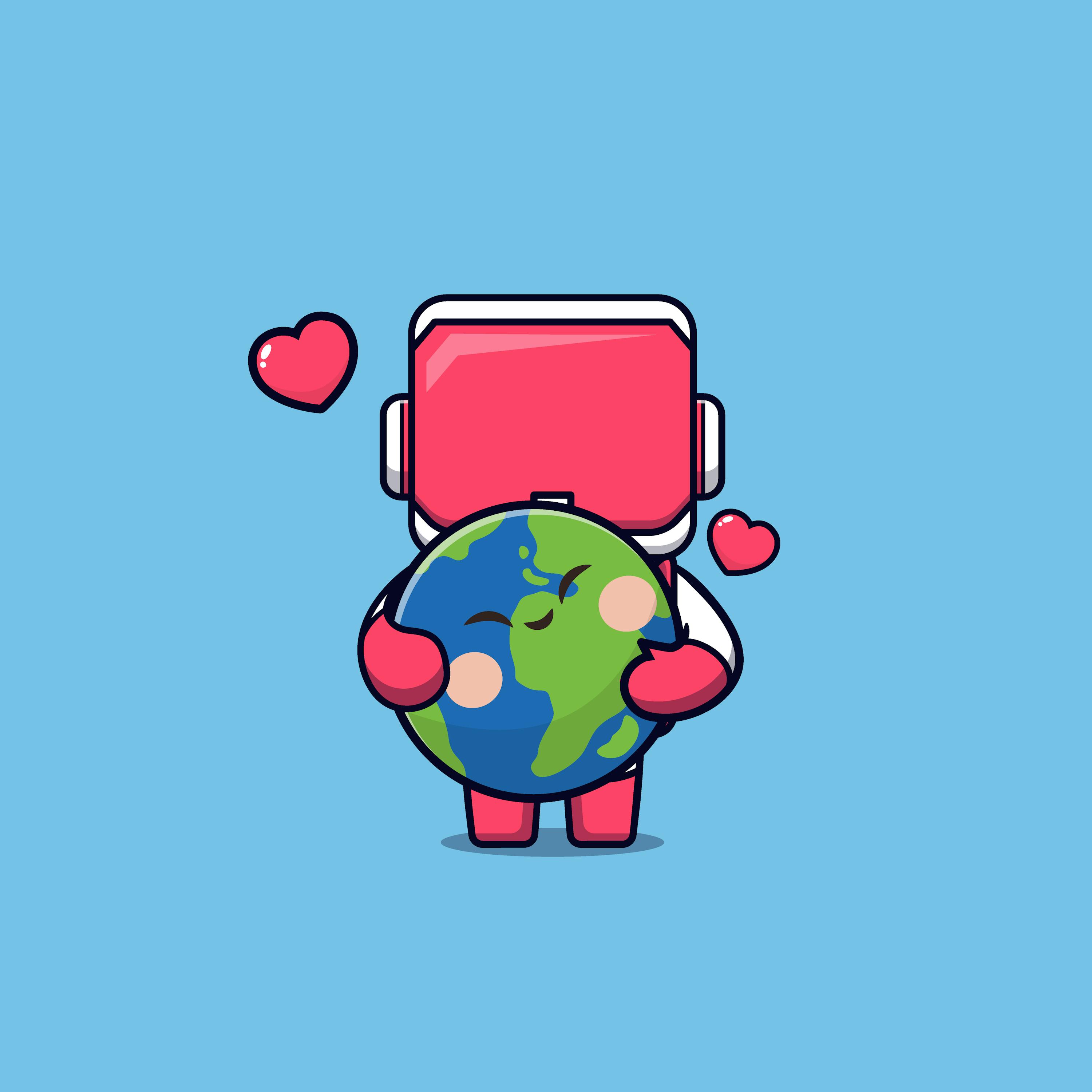 Even though we are space Mutineers, we too wish a Happy Earth Day. Every day.